Creed Bratton's Original Role On The Office Was Much Different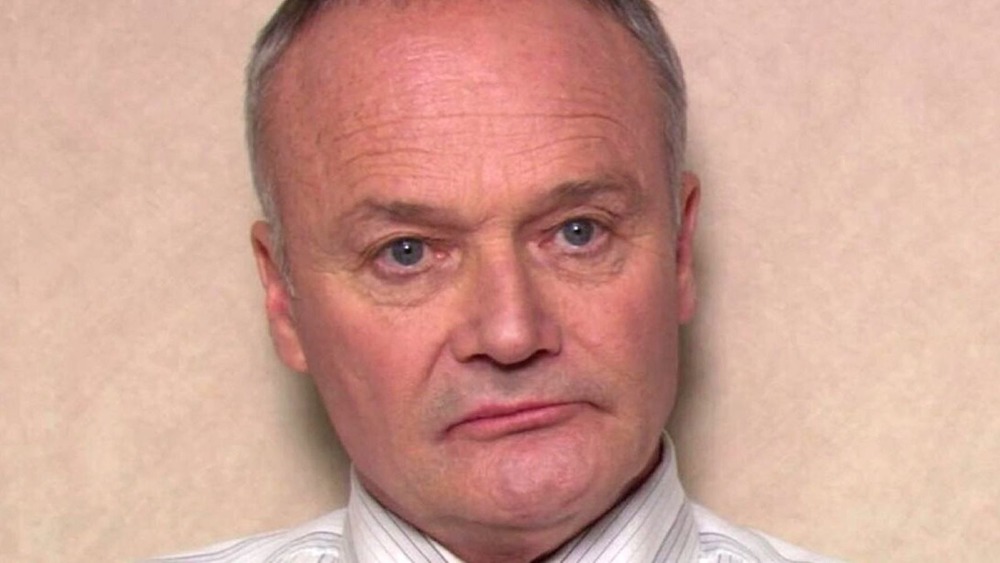 NBCUniversal
Season one of The Office is strange to look back on, for a number of reasons. For one thing, the tone seems stuck between Ricky Gervais' version of the show and forging its own path. For another, Michael Scott (Steve Carell) is almost unbearably awful as things get rolling. And many of the background characters, at this early stage, may as well be furniture.
In regard to that last point, Creed Bratton (played by Creed Bratton) basically does not exist for a good chunk of season one (which, to be fair, is only six episodes long, but still). As time goes on, he may not end up being as central to the show as Jim Halpert (John Krasinski) or Dwight Schrute (Rainn Wilson), but it's hard to imagine his desk being empty or filled by a different character. Who else would sprout mung beans on a damp paper towel or tell the camera about the fake ID business they run out of the trunk of their car? Indeed, his oddball humor and enigmatic personality add something to The Office that you can't quite get from any other character.
However, everything about the character could have been quite different — because, essentially, he was never intended to be much more than a background presence. In an interview with Vanity Fair, Bratton speaks of his early days on the show, and the much different role that he originally played before he became a fixture at Dunder Mifflin.
The voice of Creed Bratton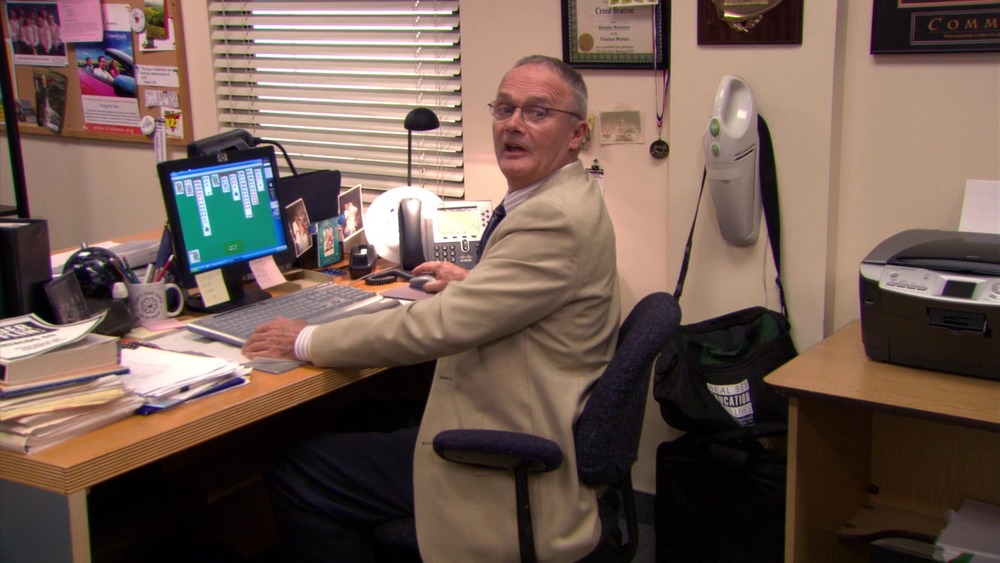 NBCUniversal
The Office's third episode, "Health Care," sees Michael struggle to choose a health plan for his employees, all the while aware of the looming threat of downsizing. He's a people-pleaser as much as he is a narcissist, so in order to assuage everyone's fears and worries, he declares that he has a surprise prepared for the end of the day. Unsurprisingly, that's not actually the case.
Scrambling for a solution, Michael begins making calls to places that might be able to host a fun trip for his employees, including a coal mine. The mine shaft operator on the other end of the line is none other than Bratton (the actor, not the character — although it somehow wouldn't be surprising were it the latter), marking his first official speaking role on The Office. He does say something in the previous episode, "Diversity Day," but it was unscripted (via Office Ladies). The part of the mine worker, though, was written out beforehand, and Bratton was tapped to deliver the lines.
According to the Vanity Fair interview, Bratton later "listened to the talking heads and read the scripts, and then [he] wrote [his] own bit." Showrunner Greg Daniels was a big fan of what the actor had to offer, and the rest is history: Dunder Mifflin got the worst quality assurance director ever, and viewers got a fan-favorite character in the making.