Get Your First Look At Macaulay Culkin In American Horror Story Season 10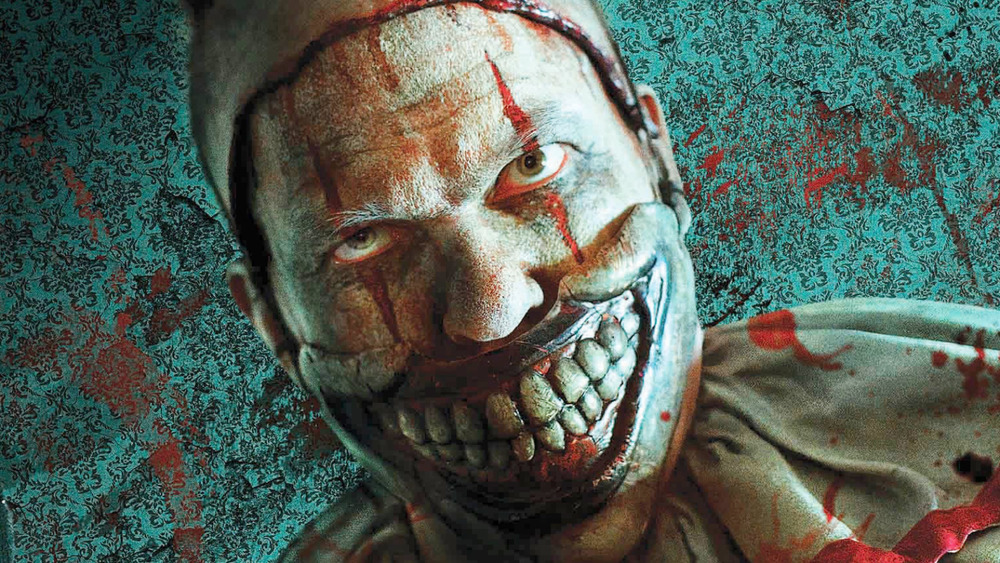 FX/Universal Studios
American Horror Story is nothing short of a victory for horror fans. Each season seemingly hops around genres and universes like anthology series of old, but also harbors threads and connections that link to previous seasons and create an expanded world of witches, demonic clowns, and Nazis. And, as is anthology tradition, every new story brings new acting faces, many of whom are familiar to older audiences. Case in point, Macaulay Culkin.
If you grew up in the '90s, it was difficult to avoid Culkin. He was the face of Home Alone, which opened the door to other films. But then he disappeared from Hollywood, only to reemerge in films that were far from successful. His most notable recent acting credit was as himself on a special Home Alone-themed episode of The Angry Video Game Nerd, but his acting resume might get a second wind thanks to American Horror Story. Culkin is poised to return to the limelight in the upcoming season 10, and he recently gave fans a taste of the wicked things yet to come.
Wickedly fabulous
Much like the identity of a masked slasher villain, the plot of American Horror Story season 10 is a mystery. Finn Wittrock, who has worn many faces in past seasons, will appear in the upcoming entry, and he has gone on record stating it will feature "a more oppressive atmosphere" than viewers are used to. This claim might be backed up by an image of Macaulay Culkin on set.
Recently, show creator Ryan Murphy teased a picture of Culkin with veteran American Horror Story star Leslie Grossman, complete with the caption "Something wicked this way comes." The picture, which was shot in Provincetown, Mass., shows Culkin and Grossman bundled up, arm in arm, while sporting wry smiles. Could they possibly be the villains of season 10, or are they just mugging for the camera? Grossman has been on both the giving and receiving end of a murder knife in past stories, so it's anyone's guess.
Still, American Horror Story season 10 is Culkin's biggest role in years, and if the picture is any indication, he was born for it. Audiences can look forward to Culkin filling the shoes of Wilbur (via IMDb) when the season airs presumably later in 2021.