This Schitt's Creek Star Just Landed A Huge New Role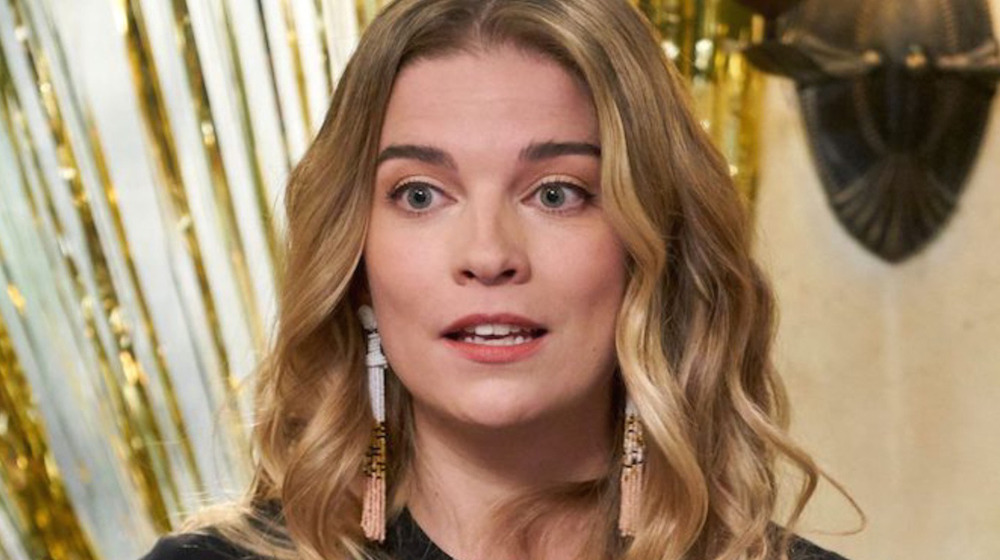 CBC/PopTV
One of Schitt's Creek's most beloved residents is making the move to a buzzy Netflix show.
As Deadline and several other outlets have reported, recently minted Emmy winner Annie Murphy — whose big breakout role came in 2015 with the acclaimed Canadian comedy Schitt's Creek — is set to join the second season of Netflix's Russian Doll.
Right now, very little is known about the second season of Russian Doll, a sharp, dark time loop comedy which stars Natasha Lyonne and was created by Lyonne, Amy Poehler, and Leslye Hedlund (the last of whom is working on an upcoming Star Wars project). Throughout the first season, Lyonne's Nadia Vulvokov, a video game designer at her own birthday party who, for some reason, keeps dying over and over again in sequences that echo the very games she develops. Ultimately, she finds Alan Silvestri (Charlie Barnett), who's also stuck in her time loop, and the two try and band together to figure out why they're trapped in their shared repetitive hell.
Adding Annie Murphy to the cast for Russian Doll's second season, which was announced back in June of 2019, is a huge move for this beloved series. Here's how Annie Murphy rose to fame thanks to Schitt's Creek, and why her star is seriously on the rise.
Annie Murphy's journey from unknown actress to Emmy Award winner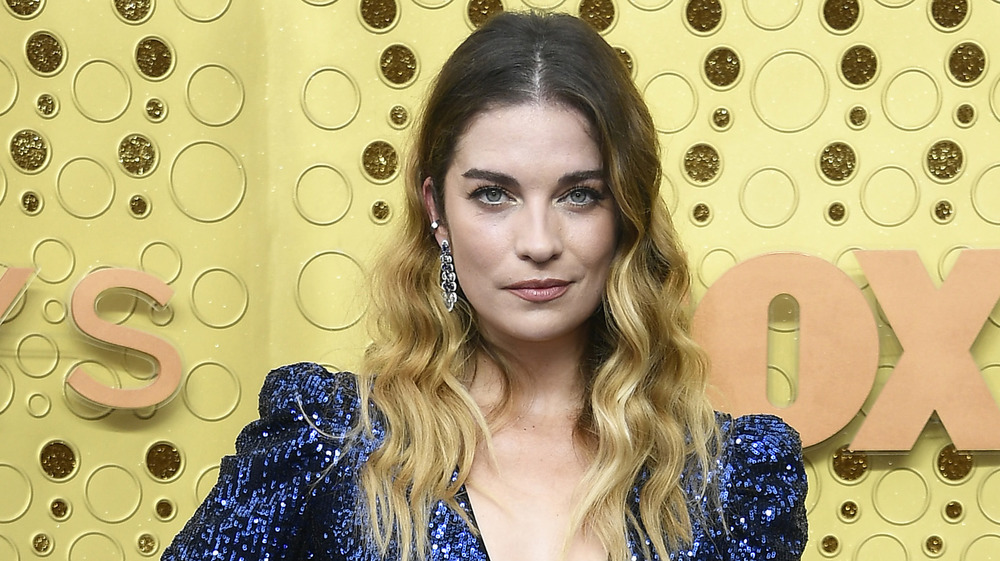 Frazer Harrison/Getty Images
In 2015, Dan Levy — the son of Canadian screen and comedy legend Eugene Levy — enlisted his father and fellow comedic all-star Catherine O'Hara for his own series, Schitt's Creek, which aired on the Canadian network CBC as well as PopTV in the United States. The series tells the story of the once wealthy Rose family, whose video rental empire is destroyed when an unsavory manager makes off with the family's fortune. As a result, Johnny (Eugene Levy) and Moira (O'Hara), along with their spoiled children Daniel (Daniel Levy) and Alexis (Murphy), are forced to move to a small town called Schitt's Creek, which Johnny once purchased as a joke. Throughout the series, Murphy's Alexis undergoes serious growth; though she comes to Schitt's Creek as a vain, selfish socialite desperate to escape, she ends up carving out her own path. Eventually, she's ready to strike out on her own and is fiercely independent, showing that, like the rest of her family, her time in this small town has changed her for the better.
After Schitt's Creek became a huge hit, the series pulled off an incredible feat at the 2020 Emmy Awards, sweeping the Comedy categories to win every single award — including acting accolades for its entire main cast, including Murphy, who took home a statue for Outstanding Supporting Actress in a Comedy Series.
Before Russian Doll, Murphy will star in the ambitious new AMC series Kevin Can F*** Himself, which is currently in production. The entirety of Schitt's Creek, which ended in 2020 after six seasons, and the first season of Russian Doll are both streaming on Netflix now.