Russian Doll Scores Second Season On Netflix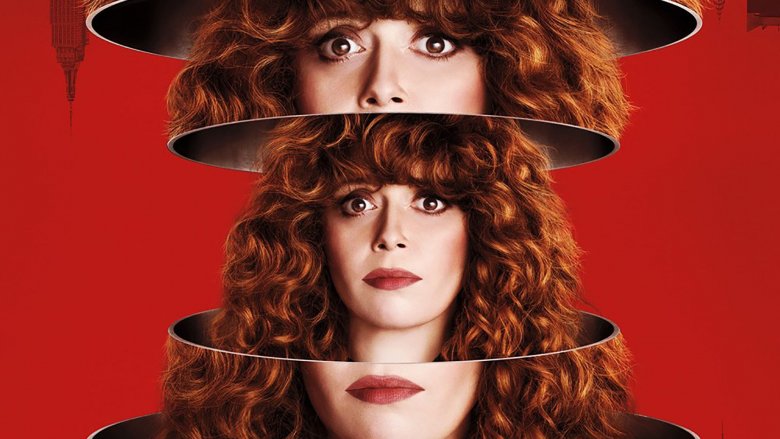 Netflix
Netflix renewing Russian Doll for a second season? What a concept!
The streaming site announced at the CODE Conference in Arizona on Tuesday, June 11 that the critically acclaimed comedy-drama series will live on for another loopy season. This news comes to us courtesy of Variety.
Led by Orange Is the New Black favorite Natasha Lyonne, Russian Doll follows New York-based software engineer Nadia Vulvokov as she relives her 36th birthday on an endless time loop, the cycle starting over again after she inevitably dies. (Why? Well, you'll just have to watch and find out.) 
The series, which Lyonne co-created with venerable funny lady Amy Poehler and Sleeping with Other People writer-director Leslye Headland, debuted on Netflix in February of this year to sweeping praise. Viewers were drawn in by the interesting premise, quickly grew invested in trying to crack the mystery and break the loop, and expressed their love for Russian Doll through deep-dive analyses, hundreds of memes strewn across social media, and one hilarious Twitter account that posts the same screenshot from the series each and every Thursday (on a loop, some might say). 
It's little wonder why Netflix handed Russian Doll a second season: the fanbase is strong and wide, and response has been near-flawless. However — and this is a crucial "however" — there is the question of content when it comes to Russian Doll season 2. Will the upcoming episodes continue on from where the experimental season 1 finale left off? Or will they tell an entirely new tale? Is Netflix running the risk of tainting the incredible first season with a second one, or is Russian Doll only going to get better from here?
Those are questions we don't yet have solid answers to, but something co-creator Headland previously said about Russian Doll is extremely telling and should lay worries to rest. Headland revealed to The Hollywood Reporter in a January 2019 interview that she, Lyonne, and Poehler actually pitched Russian Doll to Netflix as a three-season series.
"We pitched Netflix three seasons of the most bonkers, heartfelt, passionate, this-is-what-we-truly-feel-like-is-our-story-to-tell idea," she shared. "And they said: 'Great, the more of that, the better. The more you guys this can be, the better. Here are the resources and the support — take off.'"
Sounds like the minds behind Russian Doll have had a plan in place from the get-go. So fear not, Russian Doll fans: the series' second season should satisfy. 
Netflix hasn't announced a release date for Russian Doll season 2.