The Titans Character That Needs The Biggest Power Boost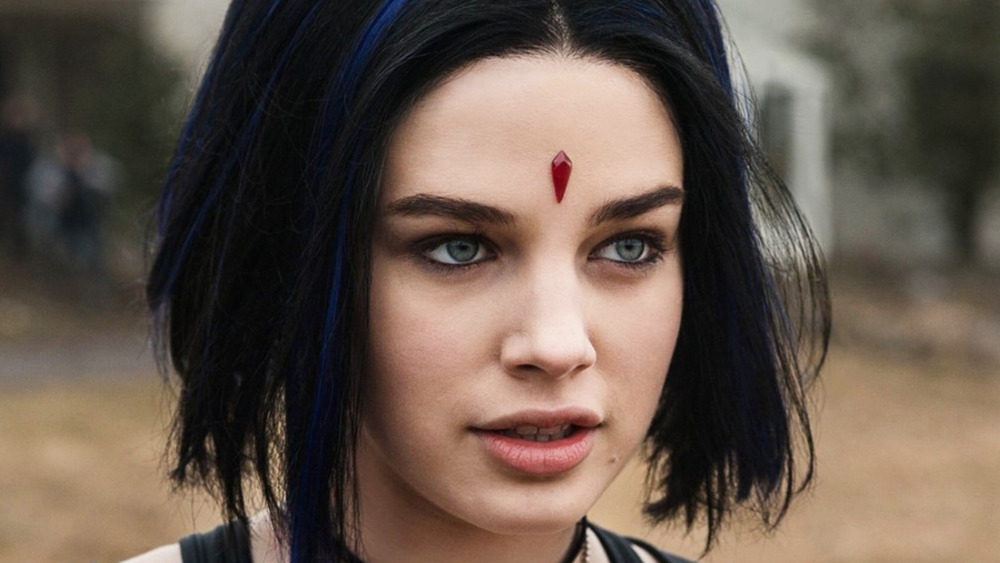 DC Universe
Titans has been exploring DC's popular Teen Titans super-team in a way that makes them considerably less teenage but arguably more titanic than usual. With a combination of adult characters — such as Dick Grayson (Brenton Thwaites), Kory Anders (Anna Diop), Hawk (Alan Ritchson) and Dove (Minka Kelly) — and younger heroes like Rachel Roth (Teagan Croft), Gar Logan (Ryan Potter) and Jason Todd (Curran Walters), the show plays with the relationships of these different generations of heroes, as well as their approach to crime-fighting and life in general. 
The loose team of Titans is a far cry from a tight-functioning unit. Apart from the vast array of ages, the group's power set is all over the place. From several normal humans in super-suits to ultra-powerful aliens and clones, Titans has it all — though sometimes, one can't help but feel that some characters have ended up with the short straw, power-wise. But who's the Titans character that needs the biggest power boost?
Jason Todd needs a massive power boost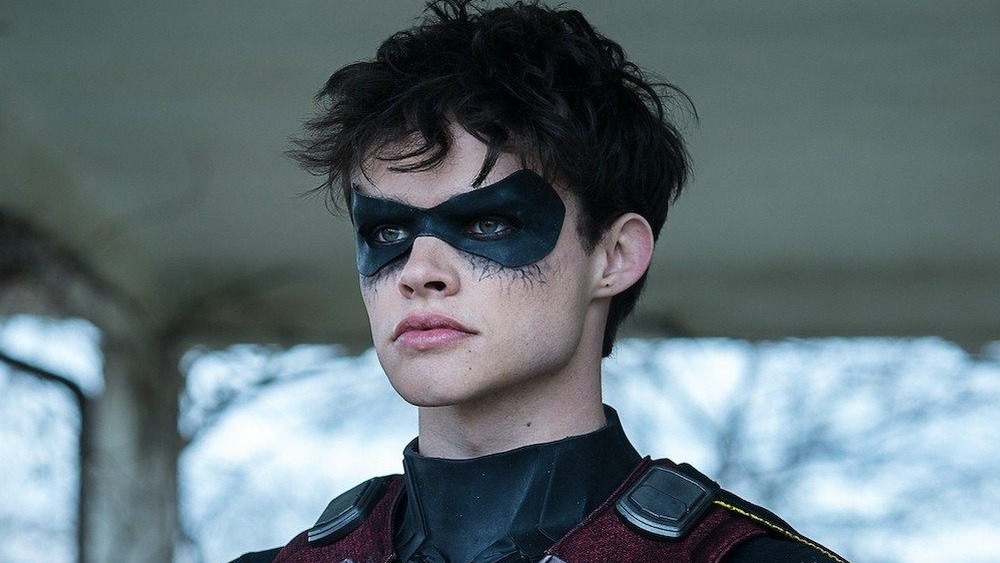 DC Universe
Plainly put, Jason Todd needs to seriously up his game for the next season of Titans.
We've known for a while that Curran Walters' second Robin has a rebellious streak that turns him into the infamous Red Hood. In the DC comics, this particular vigilante is infamous for dealing with crime by killing the criminals, which is a natural if worrying character development for the violent and easily angered Jason. However, to make the Titans version of Red Hood a truly viable threat, the show needs to give the young man behind the hood a considerable upgrade. After all, Titans has consistently portrayed Jason as an angsty hothead who has no superpowers of his own. In fact, despite his considerable fighting prowess he remains one of the weakest members of the Titans team. What threat could he possibly pose to the likes of Superboy (Joshua Orpin)?
The need for a huge Jason Todd power boost is even bigger because Red Hood is just one of the Titans' problems in the team's upcoming adventures — and the other ones are going to be absolute heavy-hitters. We already know that Titans season 3 will feature the immeasurably creepy Dr. Jonathan Crane, better known as the popular Batman villain Scarecrow. The mind-blowing super-suit of Blackfire (Damaris Lewis) — who's returning to antagonize Kory (Anna Diop) — has also made rounds online. With a dangerous Batman villain and a ruthless alien queen with energy powers heading the Titans' way, one can but hope that the show finds a way to make Red Hood stand out.