Titans Season 3: Blackfire Supersuit Will Blow Your Mind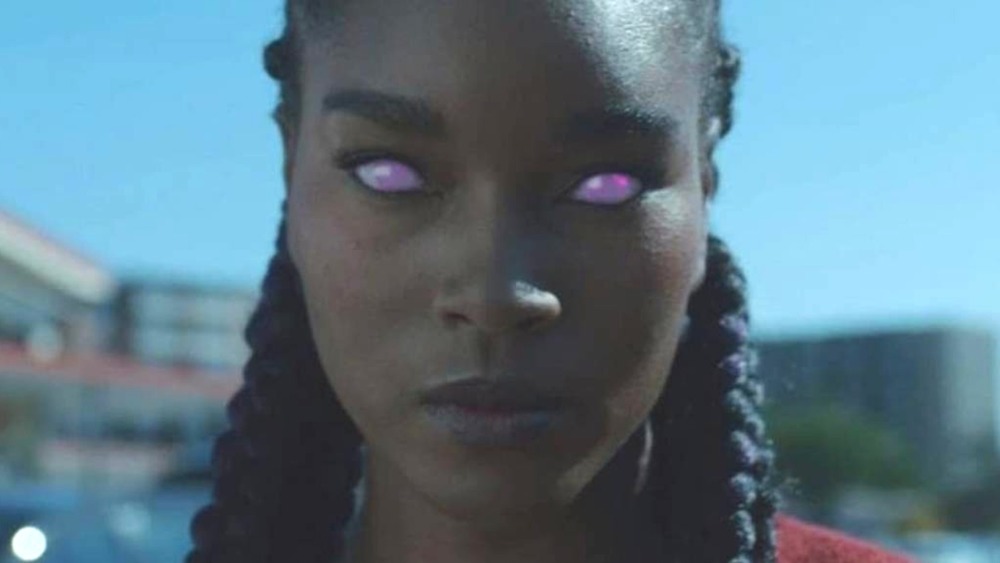 Warner Bros. Pictures/HBO Max
If you click a link and buy a product or service from a merchant, we may be paid an affiliate commission.
The Teen Titans group has gone through various iterations since they were first introduced in the comics in 1964. However, most comic book fans are probably most familiar with the team through the self-titled Cartoon Network series that ran from 2003 to 2006. That version may have been canceled under mysterious circumstances, but you can't keep a good group of superheroes down. 
The teenaged crimefighters, who usually consist of Robin, Starfire, and Beast Boy, have been reborn with the sillier Teen Titans Go! and the much more serious, live-action Titans, the latter of which has been renewed for a third season set to air on HBO Max later this year. Titans is among DC's most popular series at the moment that originated on DC Universe before making the leap to HBO Max, with both seasons earning primarily positive reviews from critics. One way the series has truly excelled is in the way the antagonists so far have been personal to the superheroes. Season 1 saw Trigon (Seamus Dever), who is the father of Raven (Teagan Croft), assume the mantle of big bad until Deathstroke (Esai Morales) came to town to carry out a vendetta he has against Dick Grayson a.k.a. Nightwing (Brenton Thwaites).
Season 3 looks to continue this trend by making Blackfire (Damaris Lewis), the evil sister of Starfire (Anna Diop), the main antagonist. Blackfire appeared sporadically throughout season 2, but it seems as though she's going to have a larger role going forward. While there's still no official release date for Titans season 3 as of yet, we at least know progress is being made, as we have our first look at the villainous Tamaranean. 
Live-action Blackfire gets a comics-accurate costume in these first images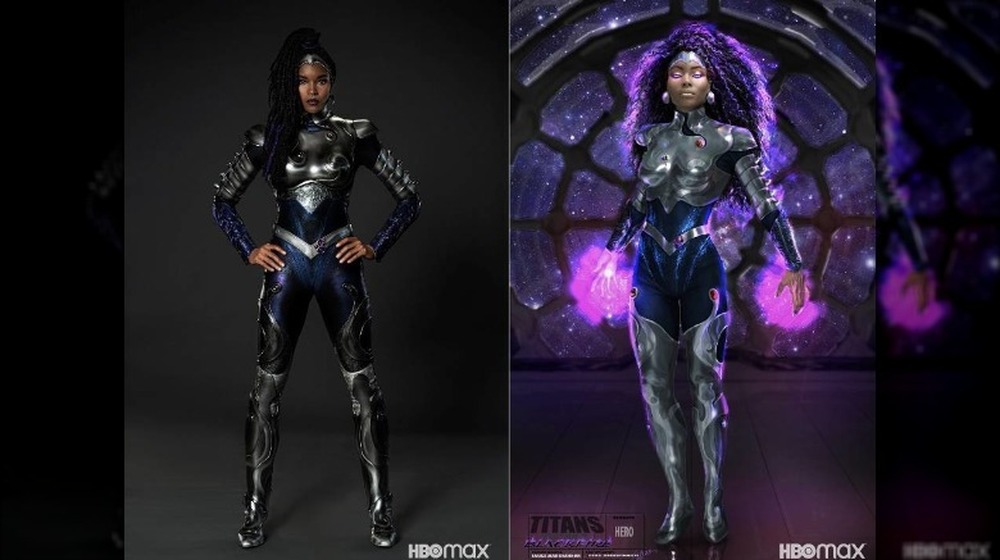 HBO Max; Courtesy of Warner Bros.
We got a taste of what we can expect from Blackfire briefly in season 2. For a few episodes, we see the new queen of Tamaran try to bring her sister, Starfire, back to their home planet, eventually revealing how she murdered their parents so that she could assume control. Starfire avoids capture and goes back to helping the Titans destroy Cadmus Laboratories, but she's not out of the woods yet. Blackfire's coming, and now, we know what she's going to look like, courtesy of Warner Bros. and HBO Max. 
It seems as though a great deal of inspiration for the look can be derived from Blackfire's very first appearance in DC Comics with New Teen Titans #22, where she has mostly dark blue tones with silver armor. She's also sporting a subdued headband, which has frequently been part of her aesthetic over the years. From these promotional stills, the costume looks great, and we can't wait to see how it holds up in action as the villain gets into some hand-to-hand combat with the Teen Titans. 
Scarecrow and Red Hood are also set to debut in the series (via Den of Geek), but Blackfire is likely going to have a much larger role given her connection with Starfire. Executive producer Greg Walker even confirmed to TVLine how Starfire will go through emotional turmoil from having to face her destiny, stating, "The arrival of her sister/nemesis Blackfire launches Kory down a path where she uncovers both secrets about her past and clues to her destiny... all of which will lead to her true calling as Starfire. Plus, we have a few other surprises in store for hardcore Starfire fans this season."
What could those surprises be? One possibility is that we'll actually get to see the planet Tamaran, which has so far been confined to mentions and projections. There are many directions for season 3 of Titans to go with such an interesting character coming into the fold, so keep checking back with Looper for updates as they come in.