The Real Reason Grace Park Left Hawaii Five-0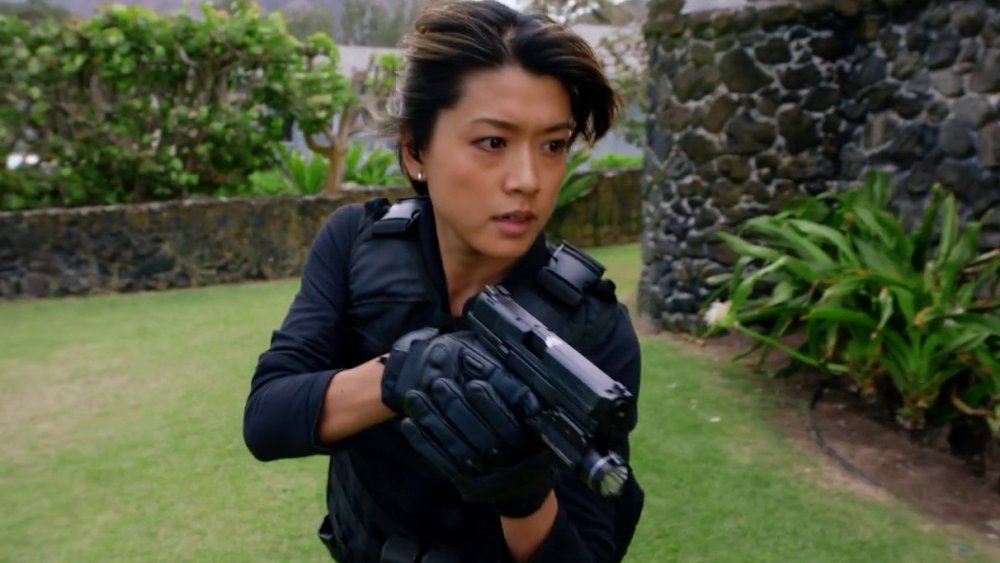 CBS
Hawaii Five-0 brought us glorious police procedural drama for ten years, but after 240 episodes, the series said goodbye with a memorable finale and an incredibly sad goodbye scene. With the world now deprived of fearless task force officers tackling crime in the beautiful Pacific, fans can only look back and reminisce about the good times. 
Of course, it must be noted that Hawaii Five-0 had its share of troubles, too. Alex O'Loughlin, who played Steve McGarrett, had struggled with injuries and exhaustion for years, and the ratings for the show had been dropping for quite a while. Apparently, the combination of those factors were enough for the network to pull the plug on the show, despite the fact that the last two episodes of season 10 seemed to leave the back door open by introducing Lance Gross' former marine Lincoln Cole. In another universe, he might have been a potential replacement character for a departing McGarrett.
There's also the fact that by the time Hawaii Five-0 ended, it had lost some of its most popular characters, such as Grace Park's Officer Kono Kalakaua, who left after the seventh season in 2017. Have you ever wondered what that was all about? Let's take a look at the real reason Grace Park left Hawaii Five-0.
Grace Park left Hawaii Five-0 to keep her integrity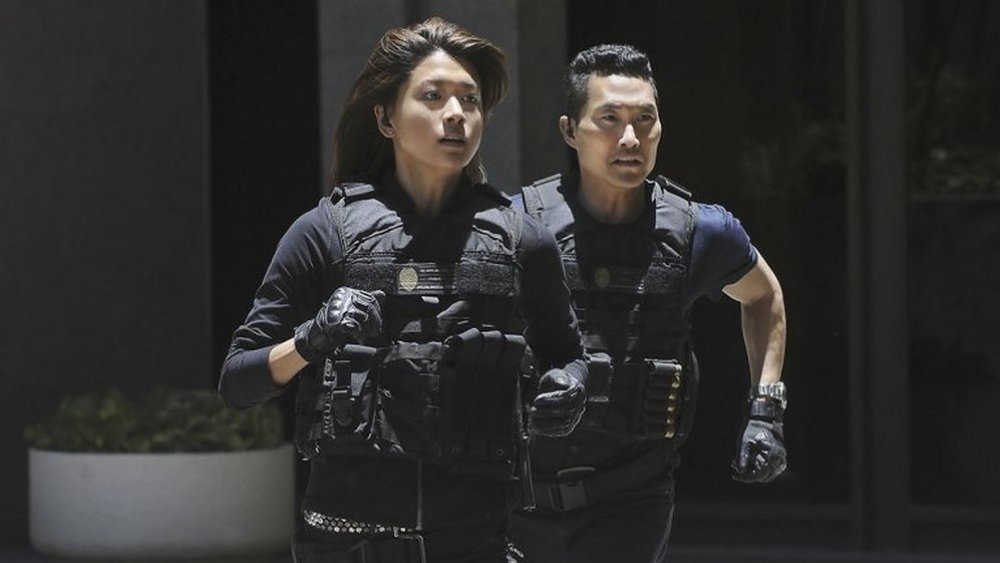 CBS
Grace Park's exit happened at the same time Daniel Dae Kim (Detective Lieutenant Chin Ho Kelly) exited the show, and reportedly, this had to do with the unfortunate fact that CBS offered them both a salary that was 10 to 15 percent less than their white co-stars, Scott Caan and Alex O'Loughlin. According to Entertainment Weekly, however, Park isn't keen on revealing whether the salary dispute was the reason for her departure. She also contests executive producer Peter M. Lenkov's tweet, which implied that she left the show because she wanted to spend more time with her family. In fact, she downright denies that family reasons were the root cause of her leaving the show. 
That's not to say that there were no reasons for her to leave at all, though. "There were a number of factors spanning the show that affected the non-renewal of my contract," she told EW in 2018. "I'm grateful for the lessons learned, but I chose what was best for my integrity." She also implied that the show was something of a "boys' club," and that she was perfectly fine with leaving it behind. 
What Grace Park has been doing since leaving Hawaii Five-0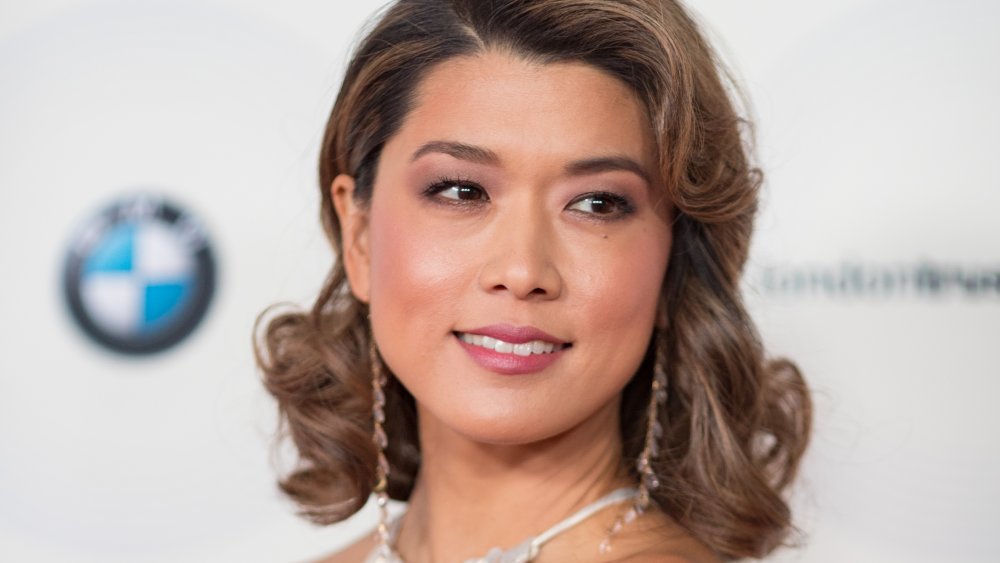 Christopher Polk/Getty Images
Fortunately, Park's Hawaii Five-0 departure cleared up her scheduled and allowed her the chance to take on another television opportunity. Since 2018, the actress has held a starring role on the ABC family drama A Million Little Things. Park portrays Katherine Kim on the series, which follows a group of close friends as they cope with big life changes following the death of their mutual friend. Created by DJ Nash, A Million Little Things also stars David Giuntoli (Grimm), Romany Malco (Weeds), Allison Miller (13 Reasons Why), Christina Moses (The Originals), and more.
Chatting with Entertainment Weekly in September 2018, Park gushed about her A Million Little Things character — and the show as a whole. "She doesn't need to be likable," Park said of Katherine Kim. "She's just doing the things she needs to get done. Not everyone might like her, and I thought that was actually quite a relief of pressure, that you didn't need to make your character funny or likable or cool or sexy or the lead." She added, "These characters weren't really living the lives they needed to live. That struck a strong chord with me."
Perhaps most importantly, A Million Little Things offers its stars the same treatment, according to Park: "They're going through a lot of steps to make sure we have the ensemble vibe. We all have the same trailers, the same treatment. We don't necessarily have the same salaries, because people came from all different places [in their careers], but maybe we'll be at parity in a few years. If everyone's bringing their A-games and being a team, those are the things that are more important."
Of her time on Hawaii Five-0, Park offered a sage statement, telling Entertainment Weekly, "I just look at this time as something that I went through. I didn't understand it while I was going through it. [...] You can't always get back what you lost, but if you made it through, right now is a breathtaking time to watch the old structures fall, allowing the new life to rise."