How Hawaii Five-0 Changed Alex O'Loughlin's Life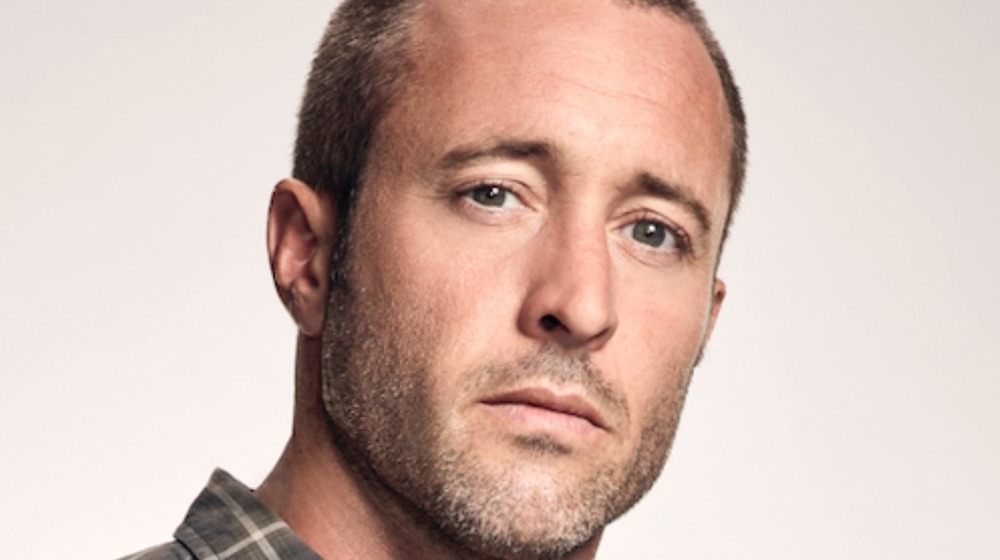 CBS
CBS' Hawaii Five-0 reboot may have been a hit for the network, but for Alex O'Loughlin, the show was completely life-changing.
After ten seasons, ten years, and 240 episodes, the series finally wrapped up last April with a two-hour finale that had Hawaii Five-0 fans saying goodbye to the duo of Scott Caan's Detective Sergeant Danno Williams and O'Loughlin's Lieutenant Commander Steve McGarrett. It might have appeared strange for Hawaii Five-0 to end when other CBS series like CSI have had longer runs, but as Deadline reported, by the tenth season, both Caan and O'Loughlin's contracts were up. In addition, O'Loughlin had been suffering from a back injury that led to chronic pain. The actor actually incurred the injury early on the in the series, and it's not the only time he got hurt. It was already clear from his TVLine interview in 2016 that he was contemplating an exit plan well before the eventual series finale.
Still, despite the pain, O'Loughlin expressed nothing but gratitude to fans for the show's success, and given just how much the experience changed his life, it's easy to see why he's so thankful.
Alex O'Loughlin's gamble with Hawaii Five-0 ultimately paid off big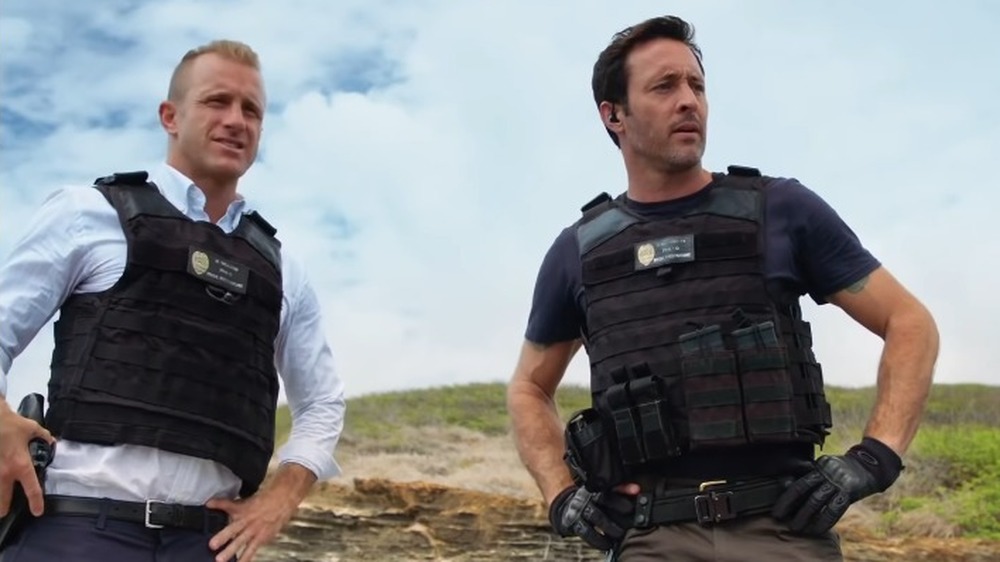 CBS
For the Australian actor, accepting the role of McGarret for the Hawaii Five-0 reboot was a massive risk. As he explained in CBS' Watch! Magazine, accepting the role not only meant the risk of a show that could fail to hit with viewers but that the possible failure would come while he was stuck in a new place far from L.A. O'Loughlin was conflicted, but the gamble ultimately paid off. Hawaii Five-0 immediately took off with viewers, and O'Loughlin found himself becoming more enamored with his new home.
O'Loughlin further noted in Watch! that thanks to friends and his castmate Daniel Dae Kim, the actor escaped the usual tourist trappings and learned more about the real Oahu. He took up surfing and, a few years after settling in, flew in some friends from Australia to help rebuild a midcentury home in Diamond Head. Then he met his wife, model and surfer Malia Jones. Today, they share a loving home with three sons. 
"I'm about to use the G word to embrace the scope," O'Loughlin said to Watch!. "I don't know what's out there. I don't know whether there's a God or whether there's lots of gods or whether there's just universal energy, but I know from what's happened that there's something bigger than me."
It's clear that while Hawaii Five-0 wracked Alex O'Loughlin with numerous injuries, the show also completely changed his life for the better.