The Ending Of Jack Reacher: Never Go Back Explained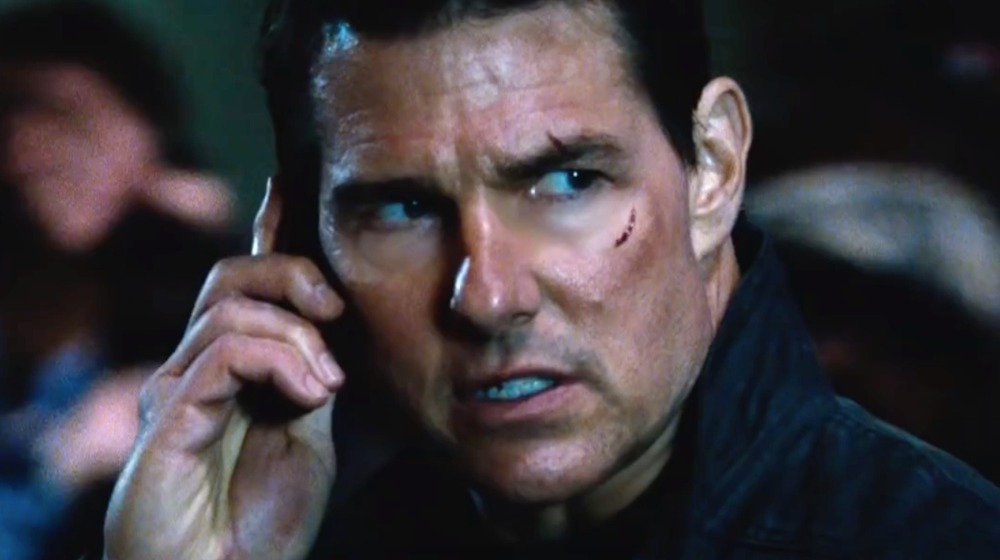 Although fans had become accustomed to seeing Tom Cruise in action as agent Ethan Hunt in the Mission Impossible movies, the actor took another action role detour from that franchise for the refreshing Jack Reacher. The first film debuted in 2012 and was based on the character book series from author Lee Childs. Reacher is a former Military Police Officer who chooses to wander the U.S. while taking on odd jobs and dangerous investigations.
The first Reacher film, based on Lee's One Shot novel, did well enough to warrant a sequel. But 2016's Jack Reacher: Never Go Back stands as the end of Reacher as far as film goes. Childs told Deadline in 2018 that Reacher's next onscreen adventures would happen on the small screen instead of the big one, and that the role of Reacher would be recast.
That might seem like a shame to Cruise fans, but it makes sense given the mixed response Jack Reacher: Never Go Back received. The film's plot threw out a lot of twists to audiences much like the novel it's based on. If you found yourself a bit confused by the ending, here's a bit of a refresher to catch you up before the Jack Reacher TV series arrives.
Does Reacher become a fugitive and father?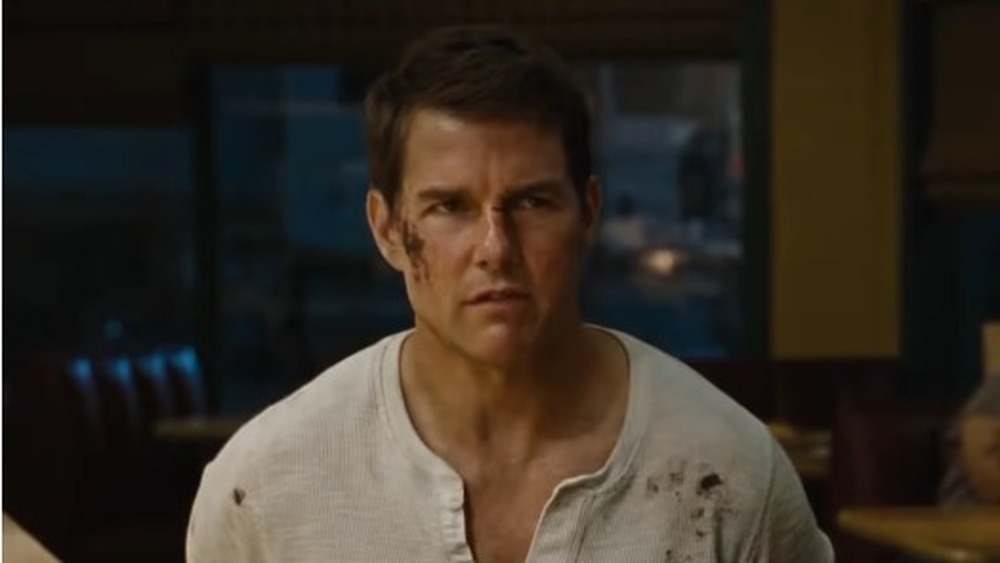 Paramount Pictures
In Jack Reacher: Never Go Back, Reacher becomes embroiled in a major military conspiracy. His cohort, Major Susan Turner, is framed for murder by a major military weapons contractor called Parasource. Soon Reacher is, too. Reacher and Turner spend a lot of time avoiding the contractor's assassins, headed by the dangerous figure known as The Hunter. Reacher is also forced to deal with the prospect of potentially being a father, thanks to a paternity suit against him. His alleged daughter Samantha figures out when Reacher shadows her at some point, and has a knack for sneaking cell phones and stealing credit cards. Her actions keep everyone guessing if she really could be his daughter.
With Reacher, Turner, and Sam together on the run for much of the film, the conclusion answers all burning questions. For one, the major conspiracy Parasource framed Reacher and Turner to cover is revealed: the company was selling weapons to insurgents and smuggling opium into the United States. Reacher and The Hunter have a climactic hand-to-hand battle via rooftop that leaves the Reacher's assassin defeated with a broken neck. And it turns out that Reacher isn't really the father of Sam, as her biological mother doesn't even recognize him.
Before the credits roll, the bad guys are arrested, Turner returns to her job, and Reacher is hitchhiking to his next adventure.
There will be no Jack Reacher 3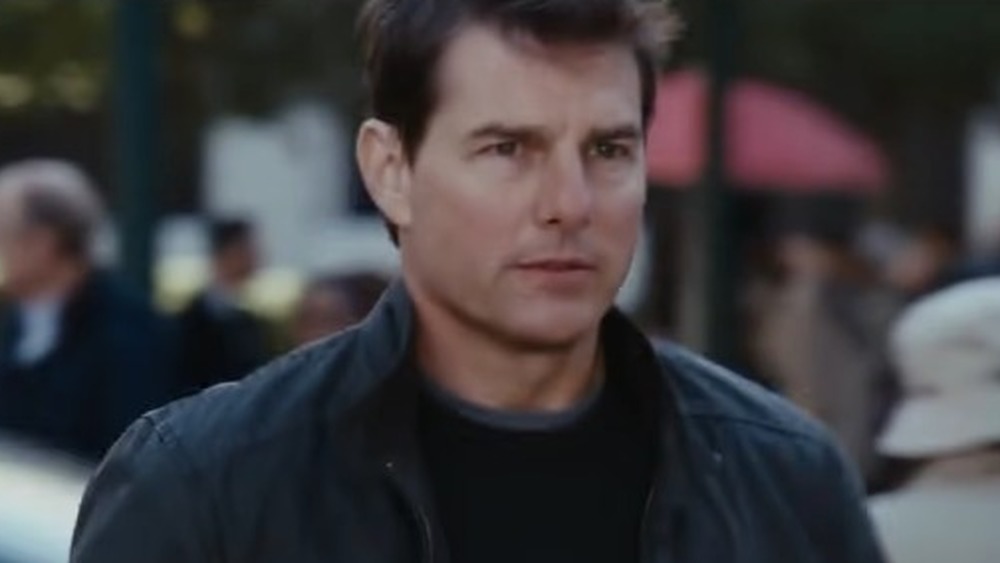 Paramount Pictures
Jack Reacher: Never Go Back was adapted from Lee's 18th Reacher novel, Never Go Back. And most of the major plot points in the novel were the same as its adaptation. However while publications like The New York Times reviewed Lee's original novel as "well-plotted," the film adaptation's plot was heavily criticized. Many critical takes, like from the Hollywood Reporter, complained that it's plot was too formulaic. Perhaps the reason for this difference is that at 466 pages, Never Go Back's twist and turns had more breathing room for an audience to navigate. The film adaptation condenses a lot. In any case, the mixed reception to the film sequel threw a wrench into plans for an immediate Jack Reacher 3.
However, last year during a podcast interview in Empire Magazine, director Christopher McQuarrie revealed that had the film series continued, it would have gone for an R-rated experience that leaned more into the books' gritty and brutal vibes. The director hinted that while that might not happen for Reacher as a film now, he and Tom Cruise still plan to take on a darker action thriller project.
"It's a very un-Tom character, and we have plans for an even more un-Tom character that we've been talking about, which I'm hopeful about in the future," McQuarrie said. "The franchise has moved on, and we haven't. So we've now got stuff in the hopper. The [Jack Reacher] stuff we're talking about now is tinker toys [compared to it], I'm actually very, very excited."
As for Reacher, the series will find new life as a rebooted Amazon Prime series that, according to BlogTO, will star actor Alan Ritchson. Amazon's show has already begun filming in Toronto.