Jack Reacher TV Series In The Works At Amazon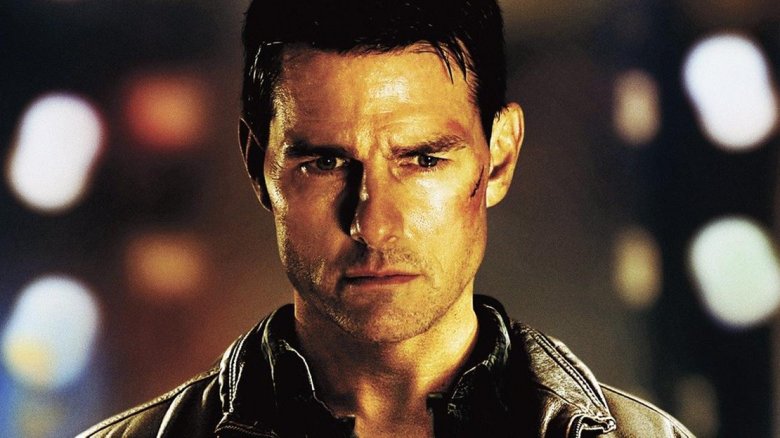 Justice is coming. 
Amazon Studios has secured screen rights for a Jack Reacher television series, centered around the former military policeman at the forefront of thriller novelist Lee Child's books.
Variety's report of the news details that the series, which is currently without an official title, has Scorpion creator Nick Santora on board as showrunner, writer, and executive producer. The show will not star Tom Cruise in the titular role, which he originated on the big screen in the 2012 Christopher McQuarrie-directed feature Jack Reacher and reprised four years later for Edward Zwick's Jack Reacher: Never Go Back. 
Child, whose 23-book Jack Reacher novel series has sold over 100 million copies and earned several literary accolades including two Barry Awards, will executive produce the upcoming series — which should give hardcore fans of the character and his story peace of mind. Jack Reacher film director McQuarrie is also executive producing. 
This project has actually been in the books for several months now, as Child announced back in November of 2018 that he had partnered with Paramount Television and Skydance Television for a Jack Reacher television series to be released in favor of producing additional movies. According to Child, the decision to create a show and discontinue the Jack Reacher film franchise was largely down to Cruise, whom he and the fans feel is talented but not quite the right person to portray Jack due to his physicality (and that's putting it lightly). 
As Child previously explained, "I really enjoyed working with Cruise. He's a really, really nice guy. We had a lot of fun. But ultimately the readers are right. The size of Reacher is really, really important and it's a big component of who he is ... There won't be any more movies with Tom Cruise. Instead we're going to take it to Netflix or something like that. Long-form streaming television, with a completely new actor. We're rebooting and starting over and we're going to try and find the perfect guy."
Who exactly that perfect guy will be is a mystery — but we're betting big bucks that every musclebound dude looking for the gig of a lifetime will be gunning for the starring role in Amazon's Jack Reacher series. Let the battle begin.