Jack Reacher 3 Would Have Been A Very Different Film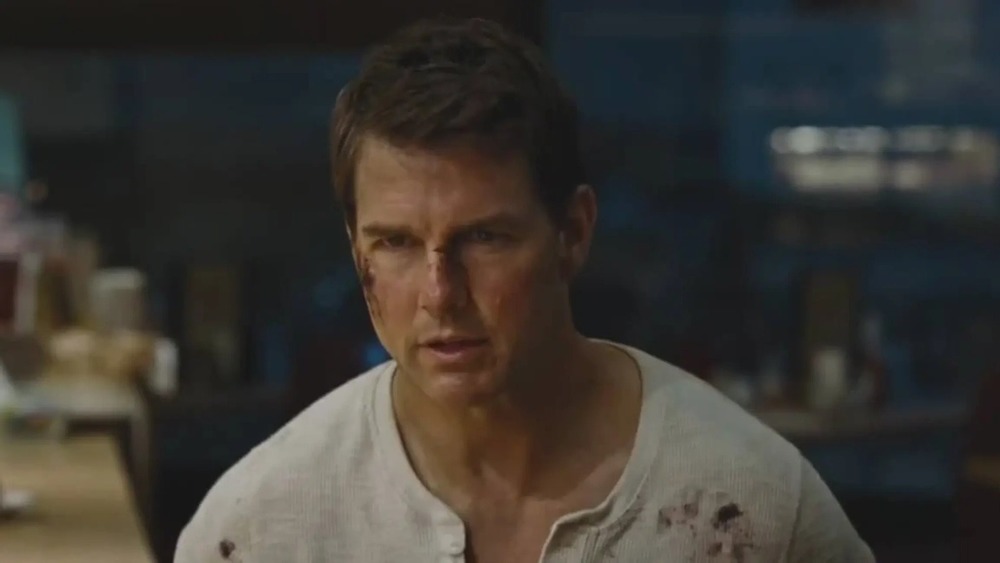 Paramount Pictures
In 2012, Tom Cruise's first Jack Reacher film earned $218 million at the worldwide box office, and seemed poised to launch the actor's next successful franchise. But after a disappointing 2016 follow-up Jack Reacher: Never Go Back, the film series stalled. However, had it moved forward, Jack Reacher 3 would have been a totally different film compared to its predecessors, and one that would have been more faithful to Lee Child's successful book series, on which the films are based.
So far, Child has written 25 books (including prequels and spinoffs) involving the ex-Army investigator Jack Reacher, who never seems to fail at finding a twisted conspiracy to unravel. In the books, the hulking 6' 5" and 250 lb. action hero is just as quick to use his fists as he is to use his mind to solve a problem, which often leads to some decidedly R-rated reading material.
But when it came time to adapt the books for the big screen, Hollywood opted for a toned down, PG-13 version of the character, which is something director Christopher McQuarrie had hoped to rectify in a third Jack Reacher film before it became clear that one would never come to fruition.
During a July 2020 interview with Empire, McQuarrie revealed that he and Cruise had hoped the third film in the franchise could transition into darker territory. "Tom and I were talking about, had the series continued, to take Reacher to a place where, in the post-Deadpool, post-Joker world, Reacher could have been an R-rated movie and an R-rated franchise and really fed into the brutality of those books. We were fully ready to lean into that."
Author Lee Child is reportedly the reason why Jack Reacher 3 never happened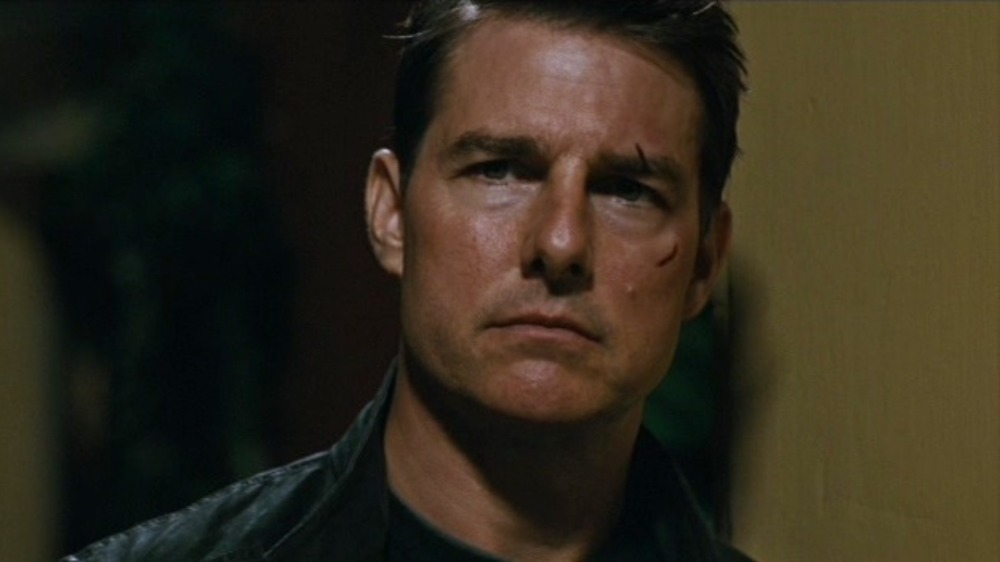 Paramount Pictures
Despite McQuarrie and Cruise's big plans to adhere more closely to the books in a third film, Child opted to take his character's live-action future in a different direction — one that would include an actor who more accurately matched the physical description of Reacher. In a wide-ranging November 2019 interview with The Sunday Times, Child opened up about why it was time for Cruise to hang up Reacher's boots and let someone else have a go at playing the famed ex-military man.
The author revealed that he had a clause in his contract which would allow him to end the film franchise after just two movies, and he told The Sunday Times that he opted to exercise it after the release of Jack Reacher: Never Go Back. "Cruise was reluctant. He had his own investment in it, he was gonna argue against it," he said. "It sounds extremely patronizing but I think it's good for him. He's too old for this stuff. He's 57, he needs to move on, transition to being a character actor. He could get another 20 years out of it. He has the talent. He's a terrific guy, very considerate, good fun."
In addition to his age, Cruise is also small in stature. The now 58-year-old is just 5' 7" tall, which is a far cry from the larger than life figure Reacher strikes in the books. Still, Cruise is a hands on action movie star who does his own stunts and is heavily involved on the creative side of his films, so what he lacked in size, he surely made up for in passion where the Jack Reacher franchise is concerned.
An R-rated Jack Reacher is still happening, just not on the big screen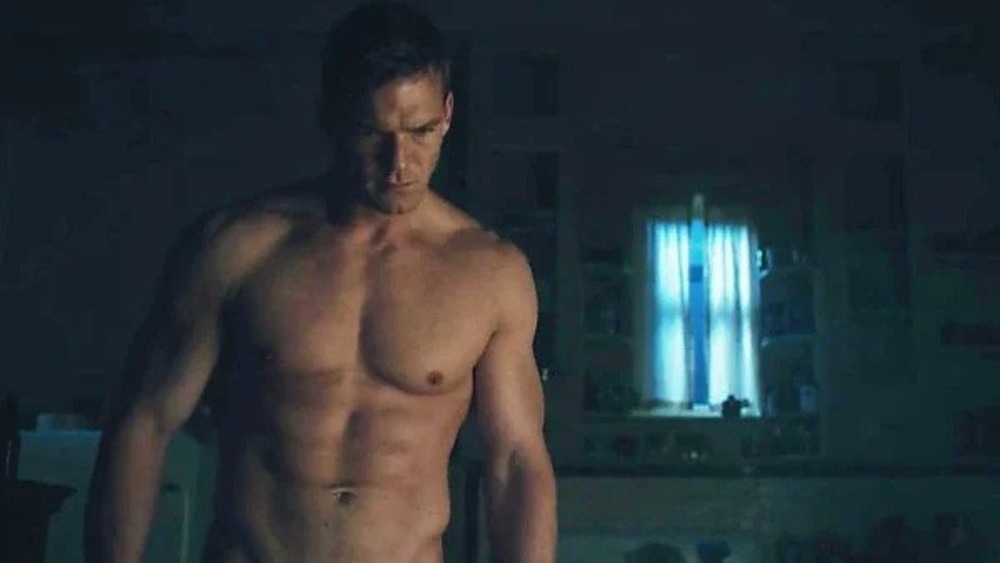 DC/Warner Bros.
While the Jack Reacher movies appear to be over for now, the character is getting a small screen reboot courtesy of Amazon Studios. The streamer has ordered a new series based on the books, which is set to begin filming in Toronto in April 2021, according to BlogTO. Unlike the films, the show will star an actor who matches up with Child's descriptions in the books perfectly: The 6' 4" Titans star Alan Ritchson.
At this stage, not much is known about the Amazon series, aside from the fact that it has Child's stamp of approval. When the news of the series was first announced in January 2020, the author issued a statement, as reported by The Hollywood Reporter, that read, "It's been great so far, but really, the fun starts here. By now I know these guys, and Reacher is in the perfect hands, believe me."
Season 1 of Jack Reacher is set to focus on the first book in the long-running series, The Killing Floor. In the book, Reacher visits a small town in Georgia to investigate a cold case, but he quickly ends up being arrested himself. It's a dark introduction to the character's world that's full of action sequences that are sure to finally give readers the R-rated Reacher action they crave — just minus Cruise and director McQuarrie.