The Forgotten Steve Carell Dramedy That's Taking Off On Netflix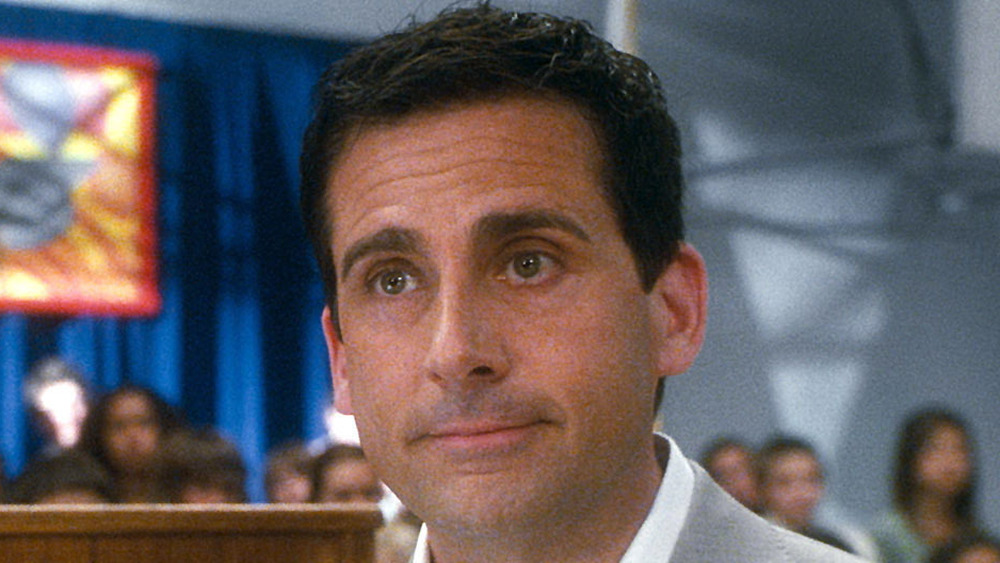 Warner Bros.
One of Steve Carell's most heartfelt films has found new life on Netflix.
After getting his start in improv comedy at training centers like Chicago's famous Second City and as a correspondent on The Daily Show with Jon Stewart, Steve Carell broke onto the scene in a huge way in 2005 with the American remake of The Office. Initially introduced as a humble mid-season replacement, The Office has become one of the most beloved comedies, and between that and the 2005 film The 40-Year-Old Virgin, Carell became one of the most marketable stars on both the big and small screen.
Carell left The Office in 2011 during the show's seventh season to focus on his flourishing film career, and went on to make huge films like Foxcatcher (which earned Carell's first Academy Award nomination for Best Actor), The Big Short, Battle of the Sexes, and Vice. However, you might have forgotten about one of his very best romantic comedies, which boasts an all-star cast; here's why Crazy, Stupid, Love is making a splash on Netflix, and why you should watch it today. Spoilers for Crazy, Stupid, Love ahead!
Crazy, Stupid, Love is a delightful romp starring Steve Carell alongside a ton of huge stars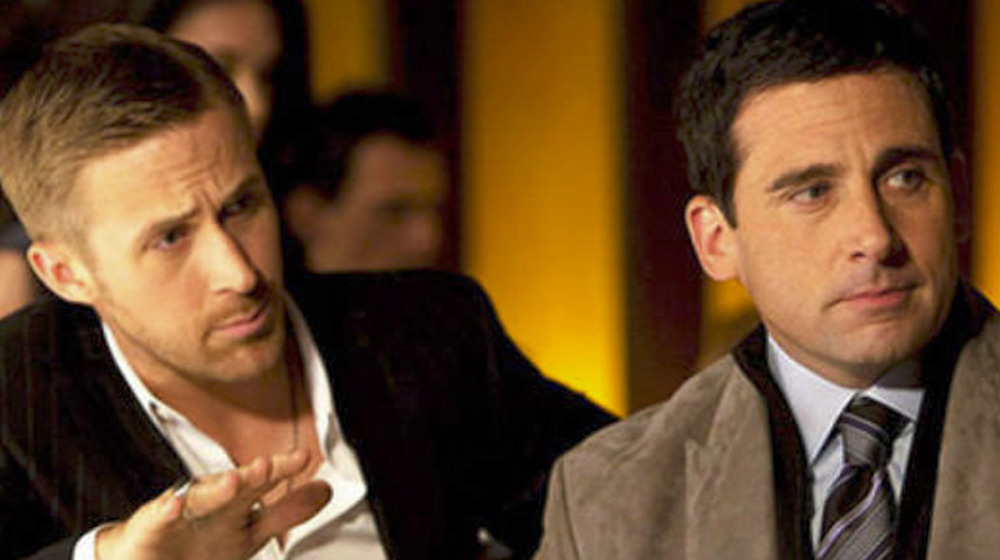 Warner Bros.
Carell stars in 2011's Crazy, Stupid, Love as Cal Weaver, a middle-aged man who believes that he's happily married to his high school sweetheart Emily (Julianne Moore). However, when Emily reveals that she cheated on Cal with her coworker David Lindhagen (Kevin Bacon) and wants a divorce, Cal's life is turned upside down... until one fateful night, when he meets womanizer Jacob Palmer (Ryan Gosling), who decides to take Cal under his wing.
Cal and Jacob become unlikely friends, while Emily tries to navigate her new life and Cal meets some... interesting new conquests, including the beautiful yet erratic Kate (Marisa Tomei). However, the situation gets infinitely more complicated when it's revealed that Jacob, who has finally won over Hannah (Emma Stone) — who initially rejects his advances, but is eventually charmed by him — agrees to meet Hannah's mother, only to discover that Cal and Emily are her parents.
This incredibly clever third-act twist elevates Crazy, Stupid, Love from a typical romantic comedy, and leads to an incredible comedy of errors where several characters come to blows over a series of different, ridiculous mishaps. Beyond that, the movie's cast is pretty incredible — both Carell and Gosling are Academy Award nominees, and Tomei, Stone, and Moore are all Oscar winners (Tomei already had her Academy Award before the film, and Stone and Moore won their statues in the years that followed).
Whether you've never seen Crazy, Stupid, Love or it's one of your favorites, there's never a bad time to revisit this sweet, unexpectedly smart movie. Crazy, Stupid, Love is streaming on Netflix now.