The reason Steve Carell left The Office after season 7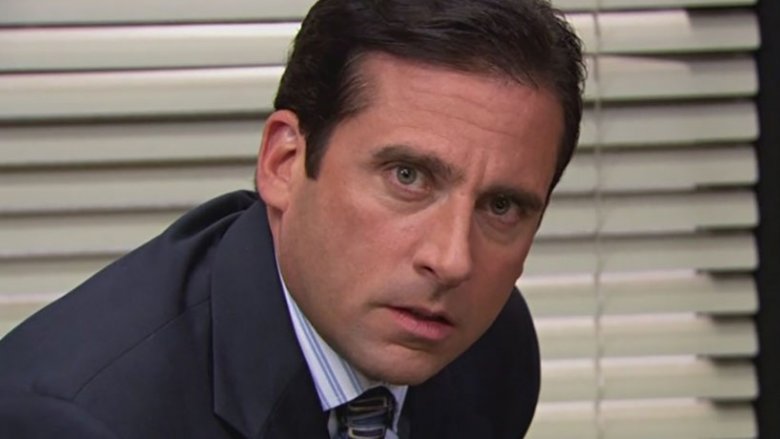 "Oh, this is going to feel so good, getting this off my chest ... that's what she said."
Hard as it may be to believe, nearly a decade has passed since Steve Carell uttered those churlish last words and walked away from the small-screen role that made him a household name. The role was that of Michael Scott — the charmingly-slash-infuriatingly tone-deaf man child who served as Regional Manager of Scranton, Pennsylvania's Dunder Mifflin branch. The show was, of course, NBC's groundbreaking mockumentary comedy The Office — itself inspired by Ricky Gervais' beloved UK series of the same name. Though Carell spent seven mostly brilliant seasons on The Office, he shocked both fans and critics alike when he announced that after so many years — and 138 groaningly hilarious episodes — of living inside the often cringe-inducing world of the wannabe "World's Best Boss," he was ready to move on from both the character and the series. 
With a hearty final "that's what she said," Carell bid a fond, tear-filled adieux to his Dunder Mifflin family in one of the series' best episodes – and, like Scott himself, the actor set out for proverbial greener pastures. While Carell would reprise the role just a couple of years later in a memorable cameo for The Office's own series finale, it's finally become clear exactly why the actor chose to walk away from a show and character that now rank among the best-loved in television history. 
So, why did Carell leave The Office? Like so many television breakouts before him, Carell decided to leave the small screen behind in hopes of big-screen glory.
If you've been tracking Carell's unlikely rise to bonafide movie stardom in the years since his departure from The Office, you already know it's hard to argue with the actor's choice to focus on movies. Carell's big screen cred has taken a few hits of late — with the soapy, dramatic Beautiful Boy that some people loved and others loathed, and the unmitigated disaster that was Welcome To Marwen – but he's still managed to carve out an impressive slate of comedic (Date Night, Crazy, Stupid, Love) and dramatic (The Big Short, Battle of the Sexes) projects since making the leap to movies. All the while, he's been boasting a blockbuster animated franchise with the Despicable Me film series, lending his voice to the hilarious villain-turned-hero Gru. Hell, Carell even claimed an Oscar nomination for his wildly unsettling turn as John du Pont in 2014's Foxcatcher.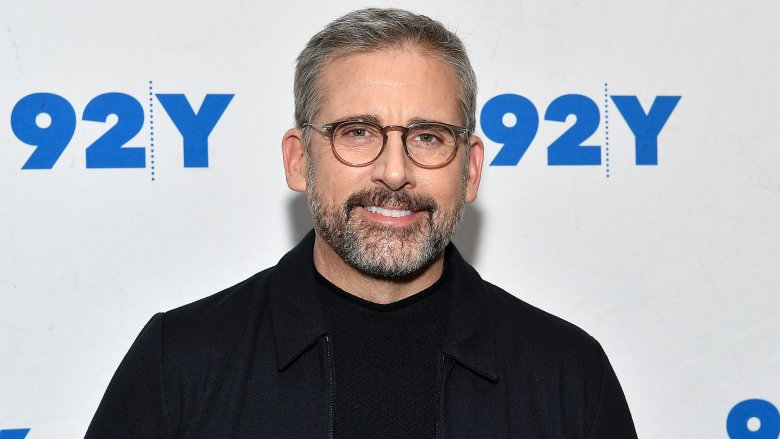 Dia Dipasupil/Getty Images
It's hardly surprising that Carell would find such career success on both big and small screens. The actor didn't officially break through to the mainstream when The Office hit the airwaves in 2005, but he had been plugging away in Hollywood for years with supporting and creative roles on TV fare like The Dana Carvey Show and Jon Stewart's The Daily Show. As for Carell's big-screen turns, he'd already stolen scenes from the likes of Jim Carrey (in Bruce Almighty) and Will Ferrell (in Anchorman) before claiming the role of Michael Scott in 2005 — a year that also happened to see Carell's film breakout in Judd Apatow's landmark comedy The 40-Year-Old Virgin. Though he continued to book movies while appearing on The Office, the time restraints that come with episodic television eventually became too much, and Carell chose the path of a movie star. 
It was indeed a sad goodbye for Carell, but even the staunchest fans of The Office would likely tell you Michael Scott's presence on the show was more than wearing thin as time went on. By season 7, the character's antics felt increasingly fueled by boorish idiocy rather than a near-childlike lack of self-awareness. That fact was likely not lost on an insightful performer such as Carell. 
Still, as many roles as he's played in the years since leaving The Office behind, Carell's work as Michael Scott is undeniably now of the iconic sort. So much so that fans and reporters alike continue to hound Carell about his time on the series and the possibility of returning to The Office for a possible reunion show. Of his seven seasons playing Michael Scott, Carell appears to have nothing but fond memories, noting in a recent interview with Collider, "I love the show. It was the most exciting time, and all of those people are my friends. It was a special thing before people thought it was a special thing."
Sadly, those fond memories are clearly not enough to make Carell want to appear on any sort of reunion show — an enticing prospect that the actor continues to shoot down at every turn, albeit with loving insight. "I don't think we can recapture that same magic ... I just wouldn't want to make the mistake of making a less good version of it," he told Collider. 
As revivals and reunions continue to rage via networks and streaming platforms, we've all seemingly been subject to "less good versions" of once-great shows in recent years, so maybe Carell is on to something there. The good news is that we'll be able to revisit the Dunder Mifflin gang for years and years to come, with The Office continuing to rack up the streams and fans every where it goes — well, at least "that's what she said."