This Is Steve Carell's Most Underrated Movie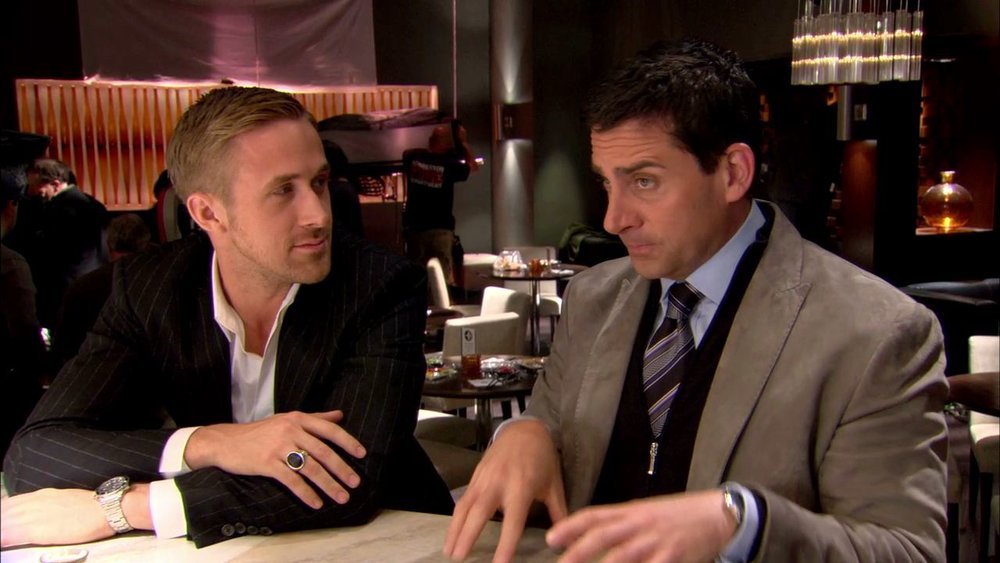 Warner Bros. Pictures
He's been a big-screen superstar and championed indie projects, he's fronted one of the best-loved comedy series in television history, and he's turned heads with potent dramatic turns. Heck, he's even been nominated for an Academy Award. It's safe to say that, three decades into his storied career in showbiz, there really isn't much that Steve Carell hasn't done. 
Like most careers in the spotlight, Carell's has also seen more than its share of ups and downs, with the actor notching a few misfires (Welcome to Marwen) alongside some genuinely overlooked gems (Battle of the Sexes) in recent years. While his career continues to evolve, there's little reason to think that trend of hits among misses won't continue, if only because Steve Carell seems more determined than most in Hollywood to keep pushing himself into uncharted territory.
That trend currently includes a pair of surprising streaming ventures in Apple TV+'s media drama The Morning Show and Netflix's high-flying comedy Space Force. As surprises continue to abound for Carell, it's worth noting that perhaps one of the most surprising career turns we've seen from the versatile actor came when he first posited himself as a romantic lead. Judd Apatow was, of course, the first filmmaker to spot the potentially untapped romantic verve of Steve Carell when he cast the unlikely lead as an affable anti-lothario for 2005's surprise blockbuster The 40-Year-Old Virgin. 
Carell would go on to win hearts with turns in rom-coms and dramedies like Dan in Real Life, Date Night, and Seeking a Friend for the End of the World. It was 2011's standout rom-com Crazy, Stupid, Love, however, that found Carell making the best use of his signature blend of razor-sharp comedic timing, non-traditional good looks, and awkwardly schlubbish charm. To date, it remains the most underrated movie in Steve Carell's cinematic canon.      
Crazy, Stupid, Love is worthy of a spot among modern rom-com classics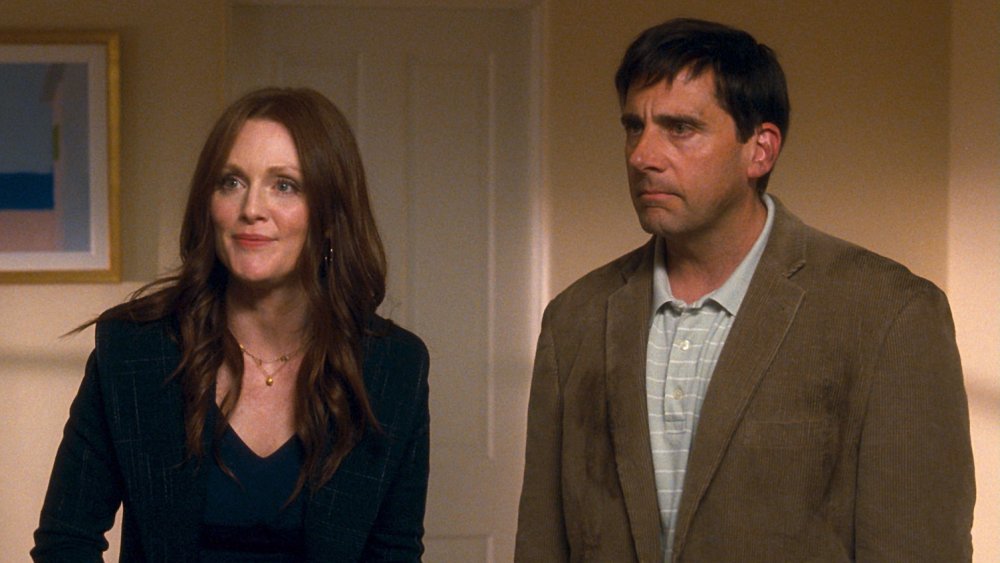 Warner Bros. Pictures
That's not to say Crazy, Stupid, Love is among Steve Carell's most overlooked flicks. Quite the opposite is true, as the film proved a success both at the box office and with critics. Still, even in spite of its theatrical reception, the star-studded rom-com has largely been forgotten in the near decade since it premiered in 2011. As such, Crazy, Stupid, Love is more than fit for re-discovery for rom-com lovers and cynics, alike.
And yes, Crazy, Stupid, Love is one of the few rom-coms that has plenty to offer on both sides of that equation, skewering the plight of the romantic as often as it shamelessly over-indulges in absurdist amorous overtures. If you are among the cynics who opted to skip it in its theatrical run, we can tell you the film follows the travails of a mildly depressed, middle-aged man (Carell) whose life quickly unravels after discovering his wife (Julianne Moore) has been having an affair and wants to end their 25-year marriage.
If you're thinking that's hardly the start of a traditional rom-com, you'd be right. That brutal beginning, however, proves the push that puts Carell's character, Cal, on the path of self re-discovery as he attempts to once again navigate the dating world as a single man. That voyage is aided by a local ladies man named Jacob (Ryan Gosling) who takes Cal under his wing and teaches him how to woo modern women. The duo's lives become further entangled when Jacob unintentionally falls for Cal's daughter, Hannah (Emma Stone). Things only get trickier for everyone from there, of course, with a killer cast of stalwart supporting players like Kevin Bacon, Marisa Tomei, John Caroll-Lynch, Joey King, Analeigh Tipton, and Beth Littleford ably contributing to the tender-hearted madness.
Crazy, Stupid, Love proves itself to be a first-rate rom-com with style, wit, and charm to burn. If you didn't already know that, it's high time you found out for yourself.