The Forgotten Steve Carell Romantic Comedy You Can Catch On Hulu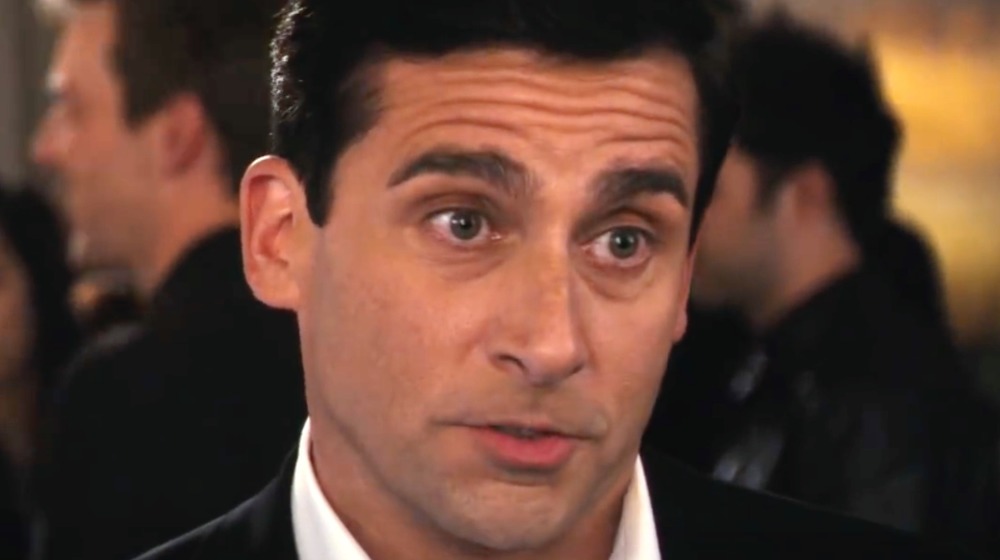 20th Century Studios
Steve Carell has stretched his acting chops beyond his comedic days on The Office with roles in movies like Vice and Beautiful Boy. Meanwhile, since dominating Saturday Night Live as a writer and cast member for over a decade, Tina Fey has had success on 30 Rock and in comedy hits like Baby Mama and Mean Girls (both of which also feature Fey's close friend and SNL castmate Amy Poehler). She even managed to take the musical version of Mean Girls to Broadway, where it wowed audiences for almost two years.
In 2010, Carell and Fey teamed up for the forgotten romantic comedy Date Night, now streaming on Hulu. They play boring New Jersey couple Phil and Claire Foster, who are raising two rambunctious kids and focusing much of what remains of their attention on their lackluster careers. They don't even have the energy for late-night intimacy.
When their friends announce their divorce, Phil and Claire question the strength of their marriage. To spice up their routine, they get fancy for a night out in New York City. The stuffy restaurant where they hope to dine has been booked for months, so the Fosters take the reservation of a random couple, the Tripplehorns. The twist is that the Tripplehorns are wrapped up in a criminal enterprise that includes blackmail, prostitution, and the mob. Once they realize the bad guys don't believe their real identities, they must piece together the Tripplehorns' involvement and get back home to their kids.
Though the movie wasn't a smash hit at the box office, Carell and Fey are too funny to ignore. Between a crazy car chase and a robotic pole dance, Date Night is worth a revisit.
The Fosters save the day and the movie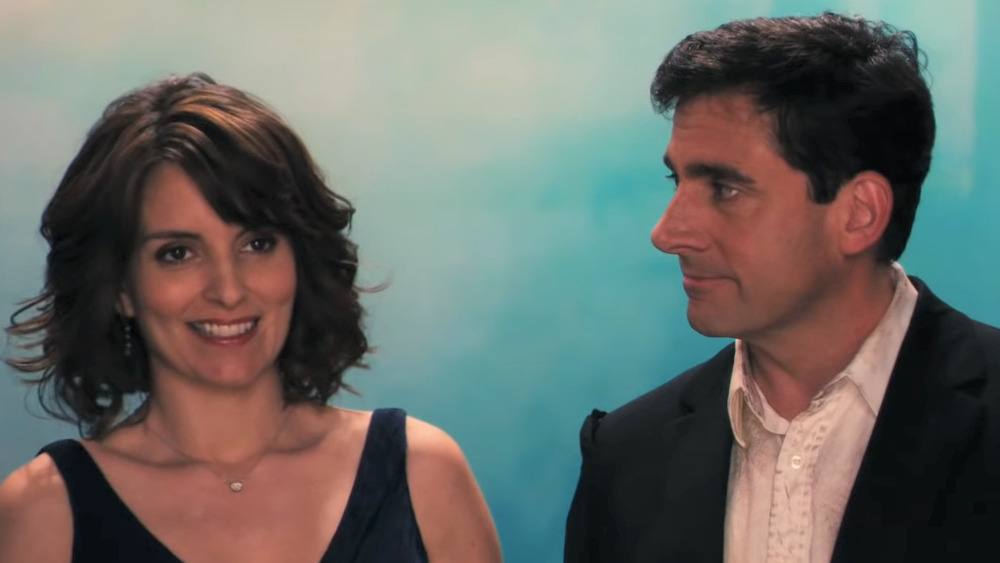 20th Century Studios
Reviews for Date Night were mixed, but there was overwhelming acclaim for Carell and Fey. As highly trained comedic actors, they're able to carry the movie, which "doesn't quite live up to the talents of its two leads" (via Rotten Tomatoes).
They are very believable as a suburban couple who has no idea what to do when hitmen are shooting at them. In Roger Ebert's review of the movie, he compared the strength of their performances to Cary Grant and Jack Lemmon, saying Fey and Carell know that "their job in a comedy is to behave with as much realism as possible and let the impossibilities whirl around them." And the impossibilities certainly do whirl. The helpful character Holbrooke (Mark Wahlberg) never wears a shirt and oddly speaks Hebrew to his hot girlfriend (Gal Gadot). When the Fosters finally catch up to the Tripplehorns, they meet Taste (James Franco) and Whippit (Mila Kunis), two Lower East Side lovebirds who get in an argument that lasts way too long and reveals way too much. A New York Times review emphasized how much better the movie would've been if Fey and Carell "had been allowed to improvise everything, or had just written the script themselves."
In the end, the Fosters realize the strength in their marriage was there all along. The excitement of the night added a missing spark, but the way they worked together to overcome the wacky hijinks of their date night is the reason their bond will last.