The AHS: Murder House Character You Didn't Know Was Based On A Real Person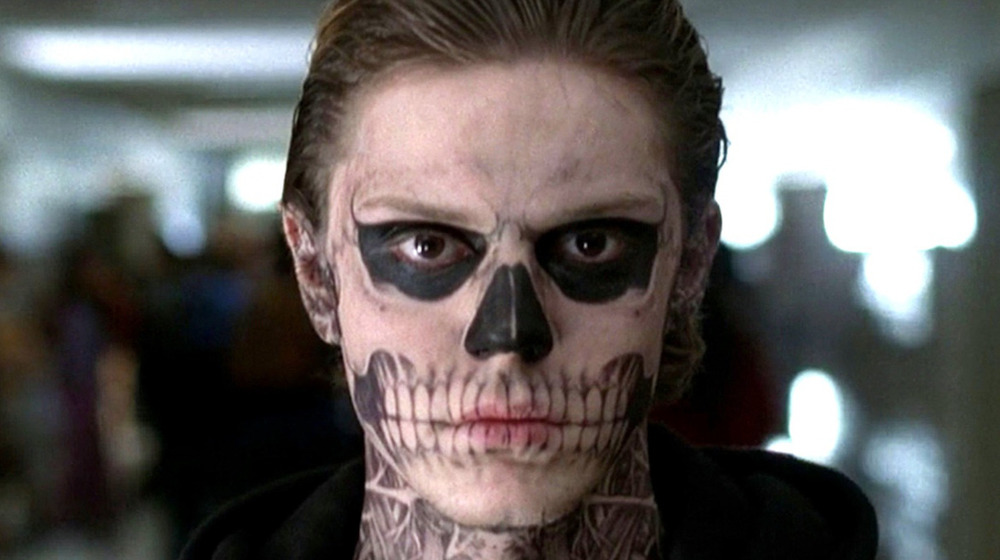 FX
There are plenty of creepy characters in American Horror Story, but you might not know that this early season guest star was based on a real person.
In 2011, the first season of American Horror Story, which would retroactively earn the title Murder House, told the story of Ben and Vivien Harmon (Dylan McDermott and Connie Britton), who move into a beautiful, old mansion in Los Angeles with their daughter Violet (Taissa Farmiga)... only to discover that the house holds plenty of secrets. As the family finds themself terrorized by the mansion's many hauntings, they meet plenty of ghosts, including one based on a real person.
American Horror Story has referenced true crime before, from a character based on a famous alleged axe murderer to real serial killers lurking in a hotel based on a supposedly haunted hotel in Los Angeles, and Murder House is no exception. Here's the supporting American Horror Story: Murder House character you didn't know was based on a famous murder victim... whose crime remains unsolved to this day.
A character in American Horror Story: Murder House is based on a famous murder victim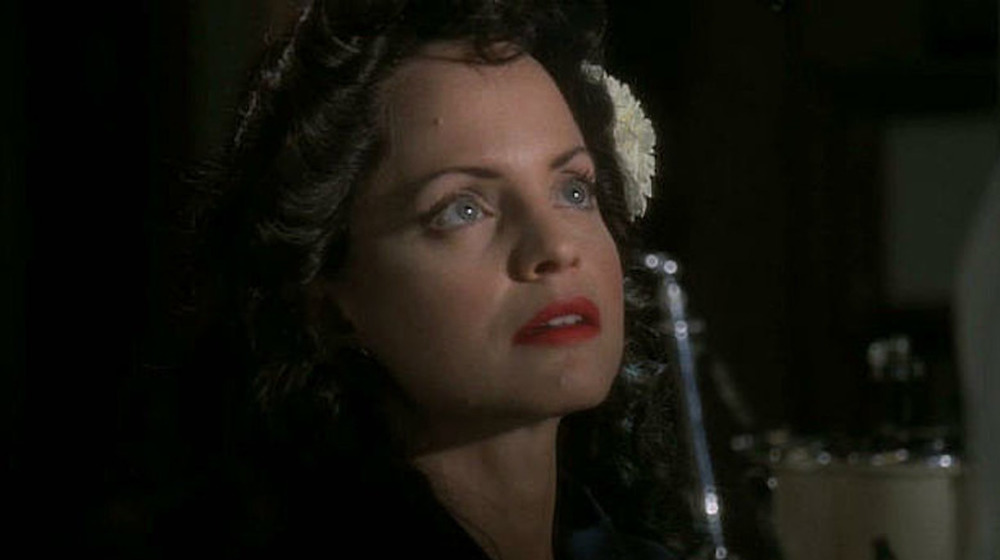 FX
Before long, the Harmon family makes the truly unsettling discovery that the house is haunted by the ghosts of those murdered there in years past. As it happens, one of those ghosts is famous both in the world of American Horror Story and the real world: Elizabeth Short, whom you might know better as the "Black Dahlia."
Like her on screen counterpart, Elizabeth Short — played by Mena  Suvari, who would later reprise the role in American Horror Story: Apocalypse — moved to Los Angeles to become an actress, but nobody ever found out the truth about her brutal, violent murder. Both the fictional and real Elizabeth were dismembered and left in a field with a grotesque, Joker-style smile carved into their faces, but American Horror Story presents the idea that Short ran afoul of a predatory dentist and a demented surgeon, who killed her and desecrated her body. However, in real life, her 1947 murder remains unsolved.
The first season of American Horror Story, along with the other nine seasons, is available to stream on Netflix now.