Why Taissa Farmiga Hasn't Been The Same Since Leaving American Horror Story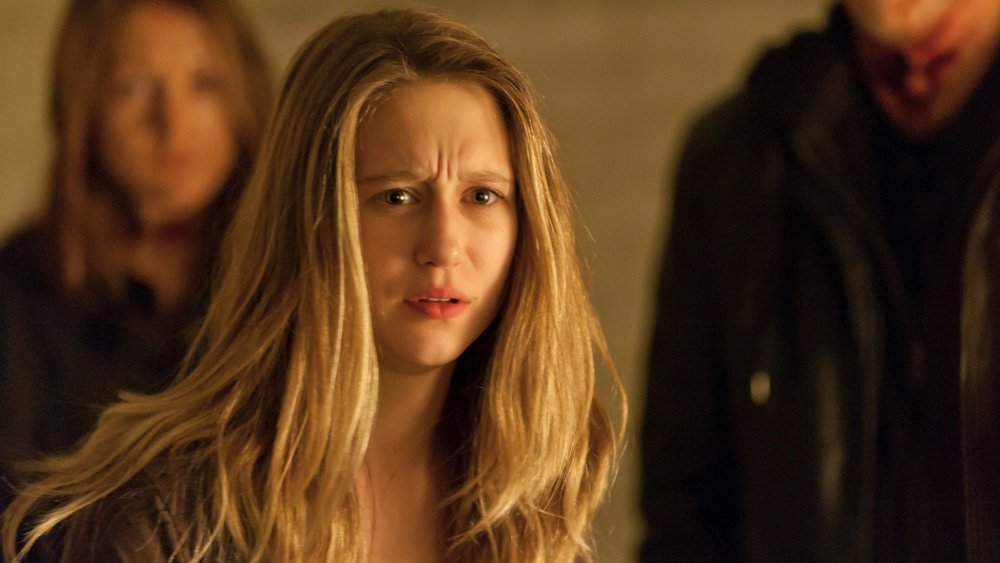 FX
After scoring an unexpected smash hit with his dazzling high school musical Glee, Ryan Murphy seemingly had carte blanche for his next small screen creation. It was a bit of a surprise, then, that Murphy followed his Glee breakout with a series cut from decidedly different cloth. American Horror Story was conceived as a genre-fied anthology, with each new season unfolding as a self-contained narrative.
Murder House, the first chapter in Murphy's bone-chilling mythology, made its premiere in 2011. The freaky ghost story was immediately hailed by many as a breath of broodingly fresh air in a television landscape dominated by drama's featuring doctors, lawyers, and cops. The 12-episode run of Murder House really wasn't like anything else on TV, with Murphy and Co. pushing the boundaries of what small-screen horror could be via ambitious narrative twists, genuinely unsettling gothic energy, and nightmare-inducing imagery.
Murphy also assembled a brilliant cast to bring his frightful Murder House to life, with established talents like Dylan McDermott, Connie Britton, Jessica Lange, and Frances Conroy delivering standout work in the series. Those stars were often outshone, however, by the work of then-relative newcomers Kate Mara, Zachary Quinto, Evan Peters, and of course, Taissa Farmiga. Perhaps more than any actor, Farmiga can call American Horror Story: Murder House a legit breakout moment.
Since breaking out on Murder House, Farmiga has become a regular fixture on the horror scene, turning up in the likes of The Final Girls (2015), The Nun (2018), and We Have Always Lived in the Castle (2018). She's also returned to the American Horror Story fold in several ensuing seasons.
But as it happens, horror has never come naturally to Taissa Farmiga, and confronting real fear on American Horror Story has apparently forever changed her.     
Taissa Farmiga used her fear for acting fuel after American Horror Story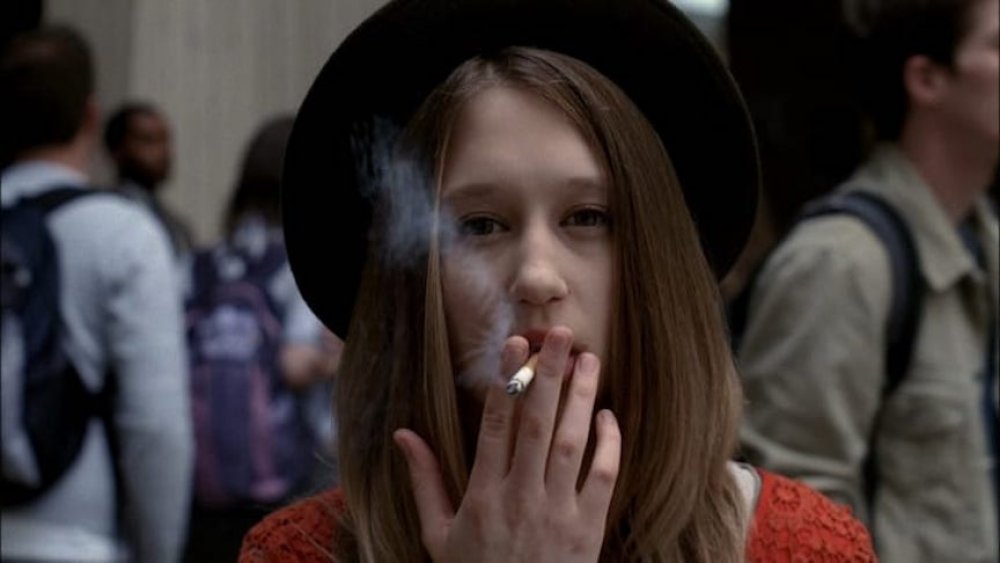 FX
No, the haunted horrors of American Horror Story: Murder House didn't leave Taissa Farmiga terrified of the dark, or emotionally scar her in any other fashion. Quite the opposite is true, with the talented young performer speaking candidly about how her work in Murphy's creeped-out narratives has actually made her a better actor despite of her aversion to horror.
Farmiga admitted as much in a 2011 feature for Interview magazine, revealing that it took her a while to embrace the horror genre before confessing that, at least in some of her early American Horror Story appearances, her reactions are often genuine. "In the pilot episode there is this very scary scene in the basement," she recalled. "I suddenly became really terrified because of the scenario—like, actual terror running through my body."
The actor quickly learned that legitimate fear can be fantastic fuel for a great performance in the horror realm, and in a 2018 Indiewire interview promoting The Conjuring spinoff The Nun, Farmiga admittedly candidly that, even as she still struggles with the genre as a whole, what she learned working on AHS has helped her excel at playing scared on screens big and small. 
"I do not like horror movies. I always had an amazing time on American Horror Story [but] it actually helped me discover that I'm a very scared person," Farmiga confessed. "I'm very jumpy, I scare very easily. So, when you have to go play these emotions like fear and terror, I realized that comes kind of natural to me."
As Taissa Farmiga continues to indulge in her own fears on screen, she's using it to deliver some of the best work of her career. Here's hoping she indulges in another season of American Horror Story sooner rather than later.