What The Cast Of Divergent Looks Like Today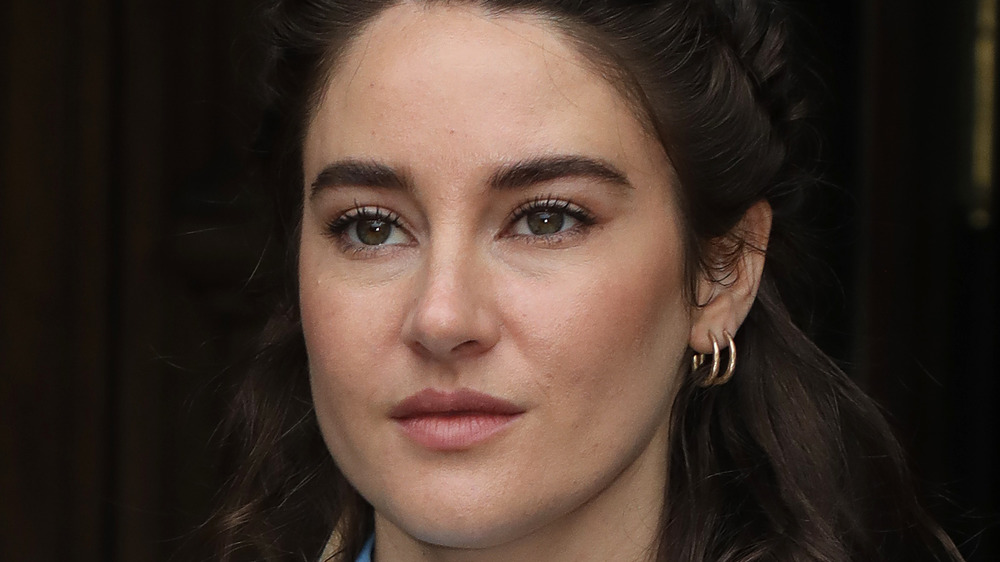 Pierre Suu/Getty Images
In the wake of massively popular book and movie franchises like "The Hunger Games," young adult dystopian stories became all the rage in the mid 2010s. The towering trend reached new heights with the release of "Divergent." Adapted from Veronica Roth's 2011 book of the same name, Divergent tells a story set in a futuristic version of Chicago, where people are sorted into "factions" based solely on shallow interpretations of personality types. The whole system is thrown into chaos when Beatrice "Tris" Prior is marked as Divergent. This means she doesn't fit into the recognized categories of Abnegation (selflessness), Amity (peacefulness), Candor (honesty), Dauntless (bravery), or Erudite (intellect). She stands alone, unmarked, and odd — and that's what makes her threatening to the post-apocalyptic dystopia she calls home.
The first "Divergent" film was released in 2014, and was quickly followed up by "Insurgent" and "Allegiant," which were released in 2015 and 2016, respectively. For the first film, director Neil Burger ("The Illusionist," "Limitless") assembled an all-star cast full of fresh faces, Oscar-winners, popular young performers, and television staples. What have these talented stars been up to since then? We're here to answer that question with this look at what the cast of "Divergent" looks like today, and what they've been filling their time with.
Shailene Woodley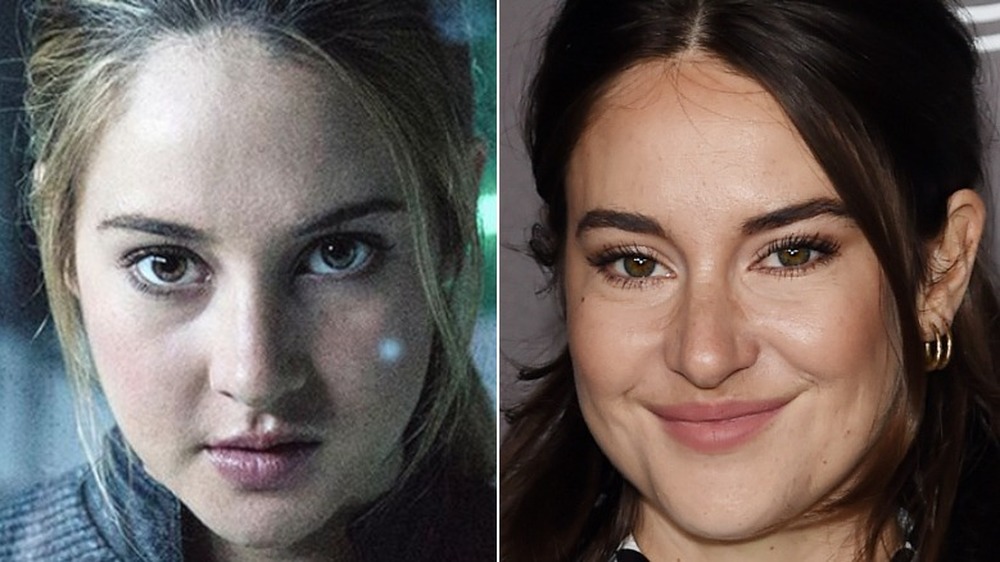 Stefania D'alessandro/Getty Images
As Tris Prior, the central character of "Divergent," young actress Shailene Woodley absolutely dazzled fans with her poise, ferocity, and stalwart courage. This was no easy feat: Woodley had to anchor the entire series while convincingly portraying a young girl meant for greatness. After spending her life with her family firmly ensconced within the Abnegation faction, Tris is totally unprepared for the moment when she ends up with a deeply confusing result that says she is "Divergent," combining several factors of different factions. Young people being sorted into their factions are allowed to choose, despite the personality test they have to take. In an effort to hide her true nature, Tris chooses to join the Dauntless faction. Thus, she jumps head first into a life of adventure, thrills, and bravery.
After "Divergent" hit the silver screen, Woodley — who had already appeared in prestige films like 2011's "The Descendants" and 2013's teen romance "The Spectacular Now" — continued her teen fare streak. 2014 saw her star in the young adult blockbuster "The Fault in Our Stars." Along with the "Divergent" sequels, Woodley popped up in projects like the 2016 biopic "Snowden" before taking a break from acting and coming back strong in 2017 with a role on HBO's smash-hit miniseries "Big Little Lies." As assault survivor and single mother Jane Chapman, Woodley firmly moved into more adult roles, winning accolades across the board. She followed it up with the buzzy survival film "Adrift" in 2019.
Theo James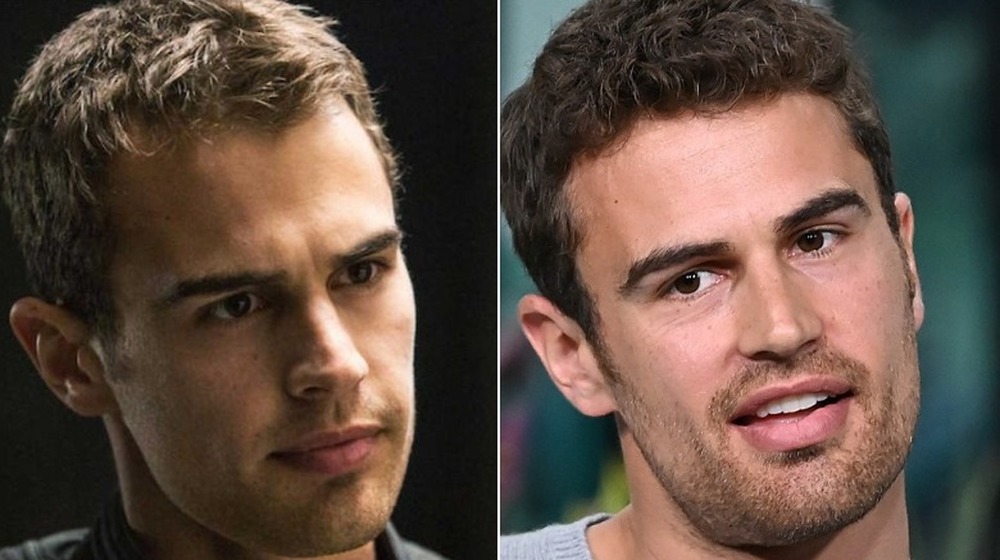 Slaven Vlasic/Getty Images
When Tris arrives in the Dauntless faction, she's tested by Tobias "Four" Eaton (Theo James), an instructor who is assigned to help new recruits learn the skills of their chosen group. Four is a tough teacher, but he takes a real liking to Tris. Tris, for her part, works extra hard to overcome the innate disadvantage she faces from her origin in a peaceful, weak faction like Abnegation. When Tris is very nearly forced out of the Dauntless faction due to her lack of skills, Four decides to personally train her. This attention works, and Tris becomes a better fighter. But Four isn't everything he appears to be, and ultimately, he reveals his shocking secret: He's actually the son of a strict Abnegation leader himself. This truth leads to a romantic connection between him and Tris.
Born and raised in England, James was best known for 2012's "Underworld: Awakening" prior to his role in "Divergent." Alongside reprising his role in "Insurgent" and "Allegiant," James appeared in the 2016 film "The Benefactor" and in the "Underworld" sequel "Blood Wars," which hit movie theaters that same year. In the time since "Divergent" debuted, James has shown up in a variety of movies, including 2018's "How It Ends," 2018's "London Fields," and 2020's "Archive." 
In 2022, James appeared in "The Time Traveler's Wife" and made headlines for his role as Cameron Sullivan in Season 2 of "The White Lotus."
Ashley Judd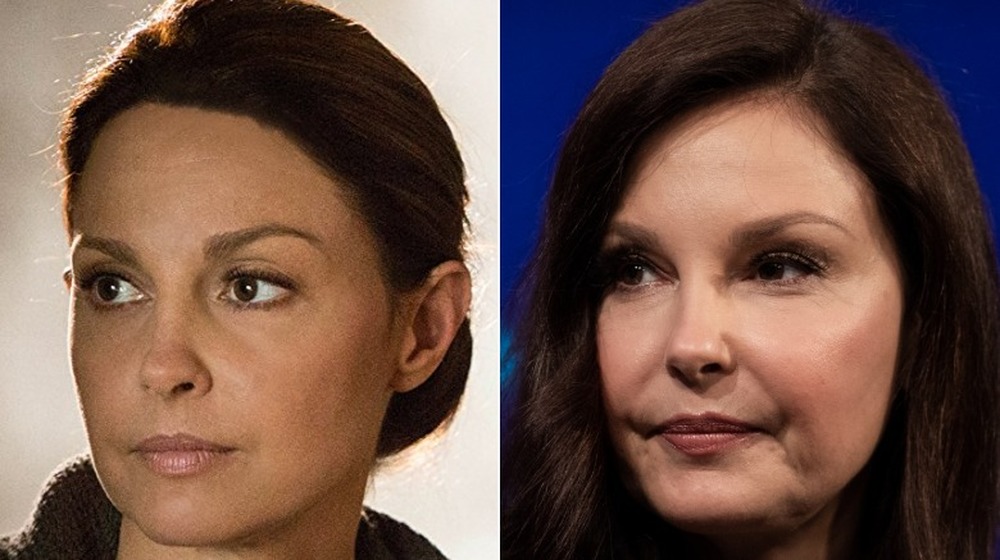 Bloomberg/Getty Images
Part of Tris' struggle in joining the Dauntless faction comes from having to leave behind her family. Losing her mother Natalie (Ashley Judd) is an especially wrenching loss. The separation is no small thing: In moving to Dauntless, Tris essentially agrees to forsake her family forever, though Natalie tells her daughter that she will proudly accept any decision that Tris makes. Still, it's a difficult choice. But Natalie isn't just a mother doing her best in impossible circumstances. Eventually, Natalie reveals something shocking to Tris: She herself is also Divergent, and was raised as a Dauntless. As a result, she understands better than anybody that Tris is in serious danger.
By the time she appeared in "Divergent," Ashley Judd was already majorly famous. She is best known for her celebrated roles in a wide swath of movies like 1995's "Heat," 1996's "A Time to Kill," 1999's "Double Jeopardy," and 2000's "Where the Heart Is," among many others. Since "Divergent," Judd has taken on fewer film roles, showing up in romantic comedies like 2014's "Big Stone Gap" and the 2016 Barack Obama biopic "Barry." In 2017, she appeared on the "Twin Peaks" reboot as Beverly Paige, followed by a 2017 role on "Berlin Station" as BB Yates. She is also active politically and socially, supporting a number of worthy causes. In 2021, she experienced a serious injury while researching endangered Bonobos in the Congo. Thankfully, her recovery has gone well.
Tony Goldwyn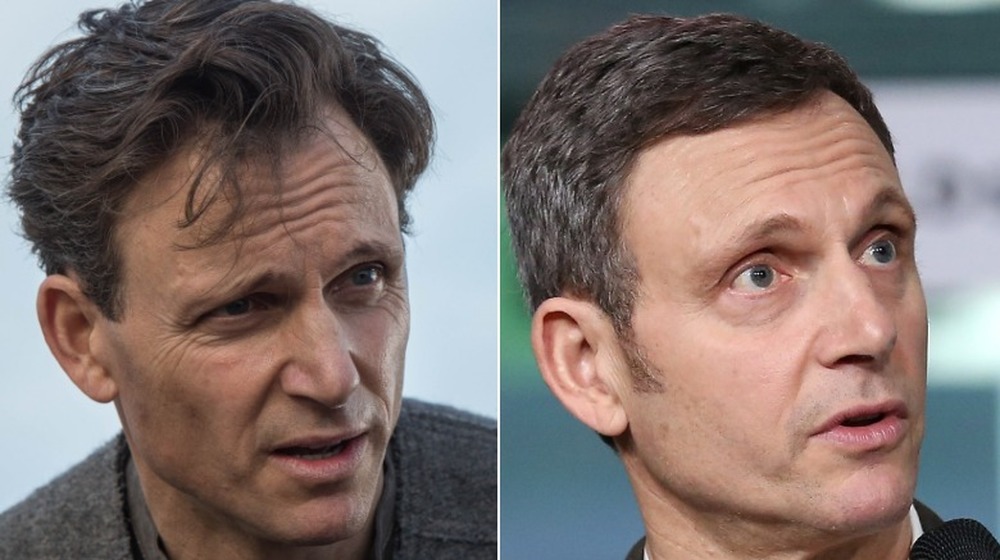 Monica Schipper/Getty Images
Over the course of her childhood in the Abnegation faction, Tris enjoys a certain level of privilege, due to the fact that her father, Andrew Prior (Tony Goldwyn), is one of the faction's leaders, alongside Marcus Eaton — who, it turns out, is Four's father. Because Abnegation, known as the "selfless" faction, is in charge of the government, Andrew is especially powerful. As a result, he feels particularly betrayed when Tris doesn't choose Abnegation. He refuses to even visit his daughter after she joins Dauntless.
For fans of "Scandal," it was a true delight to see Goldwyn pop up in "Divergent" and "Insurgent." From 2012 to 2018, Goldwyn played United States President Fitzgerald "Fitz" Grant throughout all seven seasons of Shonda Rhimes' wonderfully soapy political drama on ABC. Goldwyn is also an accomplished director and stage actor: He's directed four feature films, including 2001's "Someone Like You," 2010's "Conviction," and nine episodes of "Scandal," and has appeared in several off-Broadway plays and musicals. Since "Scandal" and "Divergent" wrapped up, Goldwyn has showed up on Netflix's 2019 original series "Chambers" alongside Uma Thurman, on HBO's 2020 science fiction epic "Lovecraft Country," and on National Geographic's "The Hot Zone."
Ansel Elgort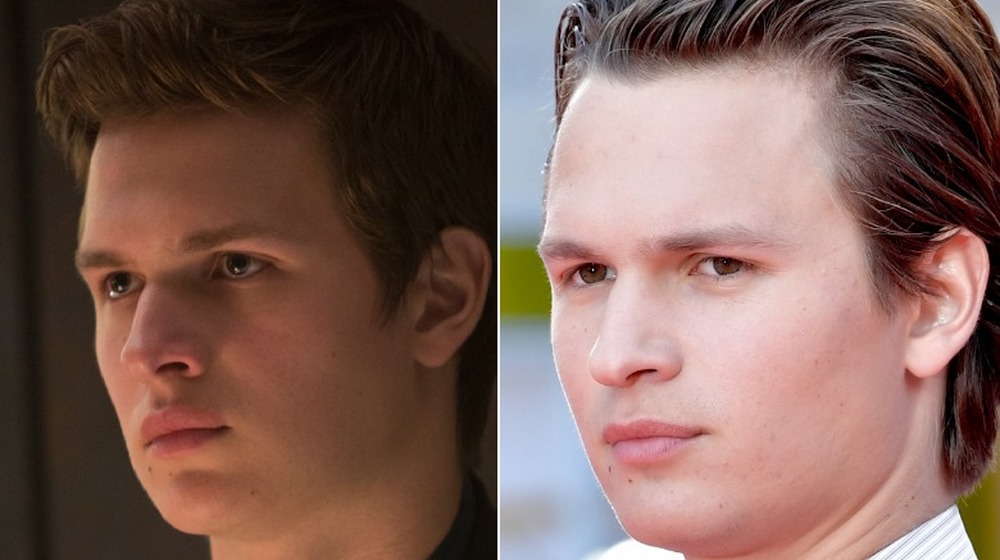 Amy Sussman/Getty Images
The fourth member of the Prior family, Caleb Prior (Ansel Elgort), faces a similar challenge as Tris does during his evaluation: Should he stay with his loved ones in Abnegation, go with his sister to Dauntless, or seek his own unique path? Ultimately, Caleb bucks every trend and chooses Erudite, alienating himself from both his sister and his parents. But when he discovers Erudite's nefarious plan to attack Abnegation, he leaves his new faction to team back up with his sister in Dauntless, helping to save his original home faction with his family and their allies.
Shortly after appearing as Shailene Woodley's brother in "Divergent," Elgort shook things up by reuniting with the actress for 2014's "The Fault in Our Stars." In that film, Elgort plays Augustus Waters, the doomed love interest to Woodley's Hazel Grace. Elgort also returned for both "Insurgent" and "Allegiant." In 2017, he earned his first major award nod thanks to his starring role in Edgar Wright's sleek action flick "Baby Driver," which netted the actor a Golden Globe nomination. In 2018, he followed up "Baby Driver" with "Billionaire Boys' Club," and in 2019, he played the leading role in the highly anticipated adaptation of Donna Tartt's novel of the same name, "The Goldfinch." He also played Tony in 2021's "West Side Story" and Jake in the series "Tokyo Vice."
Miles Teller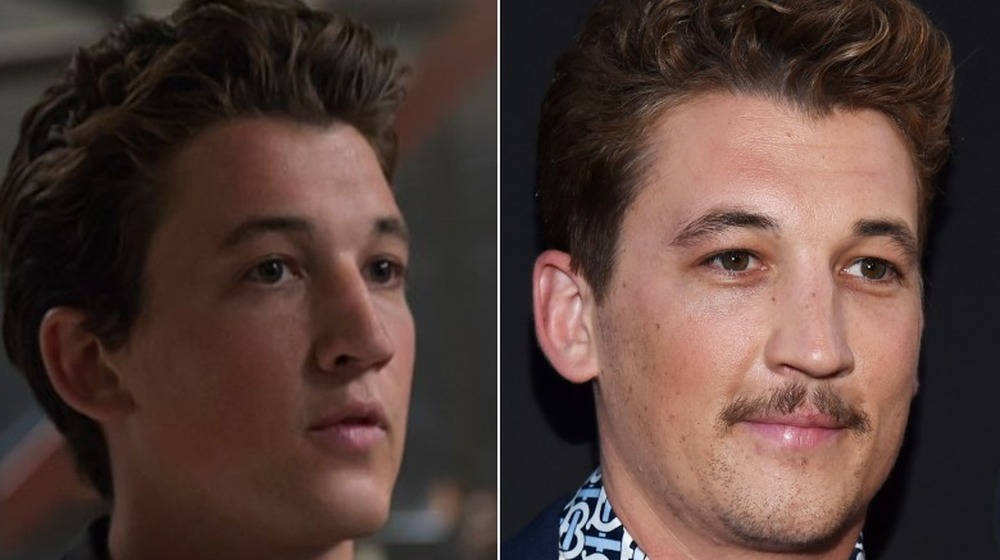 Amanda Edwards/Getty Images
Moving from Abnegation to Dauntless is no easy task, between Tris' lack of combat training and her naturally meek demeanor. It's made even more difficult when she crosses paths with her eventual nemesis, Peter (Miles Teller). A violent and strong member of Dauntless who was raised in Candor, Peter is a dangerous combination of ruthlessness, honesty, and brutality. Unsurprisingly, he defeats Tris in hand-to-hand combat right off the bat, and also viciously attacks anyone who ranks above him. Later, when Tris gets stronger and manages to beat him in a fight, he kidnaps her while she's sleeping and tortures her until Four intervenes.
Before he was getting sinister in "Divergent," Teller played opposite Woodley as her love interest in 2013's "The Spectacular Now." Alongside the release of Divergent in 2014, he appeared in Damien Chazelle's film "Whiplash," which earned a number of Oscar nods and a few wins, including one for Teller's co-star J.K. Simmons. He also popped up in two 2014 romantic comedies, "That Awkward Moment" and "Two Night Stand," appearing in the former alongside Zac Efron, Mackenzie Davis, and Michael B. Jordan, and with Analeigh Tipton in the latter. Teller went on to appear in both "Insurgent" and "Allegiant," as well as other big-budget films like 2015's "Fantastic Four," indie projects like 2016's "Get a Job," and searing dramas like 2017's "Thank You for Your Service." In 2022, he made a big splash in Hollywood by playing Rooster in "Top Gun: Maverick."
Jai Courtney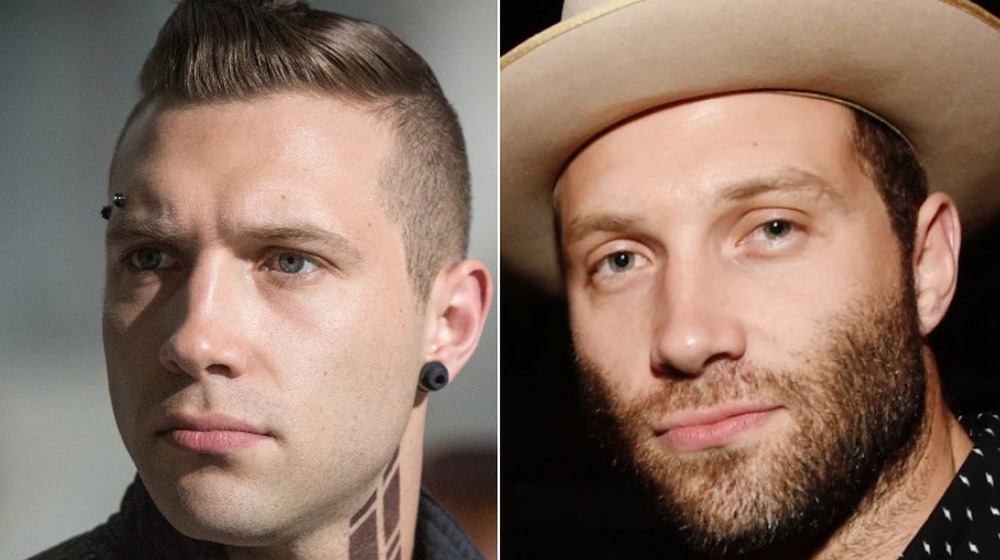 Michael Kovac/Getty Images
Dauntless' leaders are some of the toughest and bravest people in Divergent's post-apocalyptic world. This group includes Eric (Jai Courtney), one of the faction's youngest-ever leaders. Though Eric is a high-ranking official amongst the Dauntless, he certainly hasn't made many friends throughout his tenure. In fact, Four even thinks he may be responsible for the death of a Dauntless recruit. Eric does little to dispel this notion by acting unnecessarily cruel towards trainees, taking pleasure from their failures and pain, and even helping Erudite in their evil mission.
Within the series, Courtney went on to appear in "Insurgent." You've likely seen him in a ton of other projects since his time in the "Divergent" series, however. Before his turn as Eric hit the silver screen, Courtney had a recurring role on Starz' historical action series "Spartacus: Blood & Sand." That's not his only small screen success: He's also appeared on the 2017 Netflix reboot "Wet Hot American Summer: Ten Years Later," 2020's "Stateless," and 2023's "Kaleidoscope." You've also likely seen Courtney in some of his blockbuster projects, including 2015's "Terminator Genisys," 2016's "Suicide Squad," 2019's "Alita: Battle Angel," 2020's "Honest Thief," and 2021's "The Suicide Squad." 
Zoe Kravitz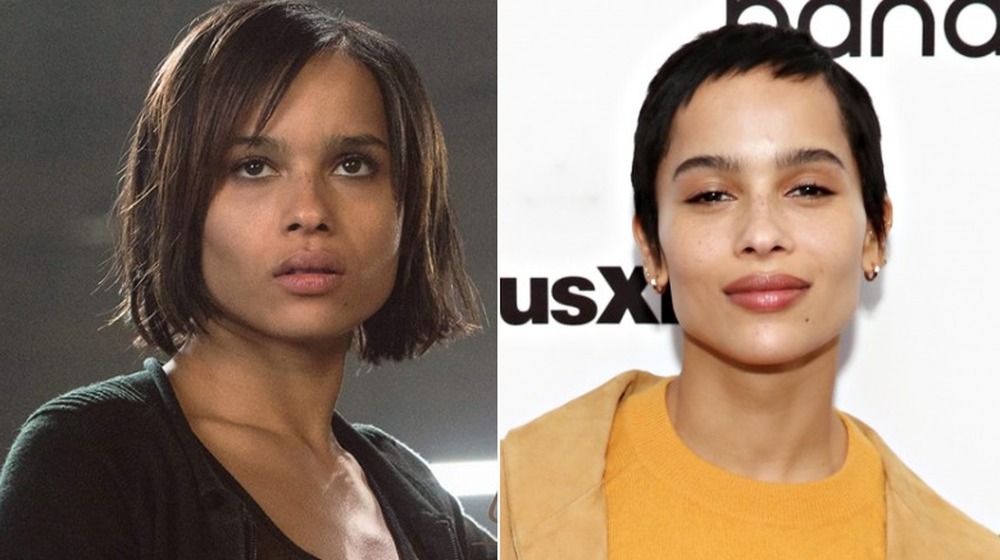 Cindy Ord/Getty Images
Tris only makes a few friends when she arrives in Dauntless. Luckily, they turn out to be stalwart allies like Christina (Zoë Kravitz), who proves to be extremely important throughout the entire series. Another Dauntless transplant — she originally came from Candor — Christina is smart and industrious, but usually suffers in hand-to-hand combat. Though she and Tris occasionally butt heads, they always team up together, and even get tattoos of the Dauntless symbol to celebrate their newfound faction.
The "Divergent" films were just the start of a lengthy and fruitful collaboration between Kravitz and Woodley, who, in 2017, would appear as two of the leading ladies of HBO's star-studded miniseries "Big Little Lies." Kravitz plays a young yoga teacher named Bonnie whose calm exterior is shattered by a shocking suburban murder. Kravitz has appeared in a ton of other projects as well, including the short-lived 2020 Hulu reboot of "High Fidelity," which, in a modern twist, cast her as John Cusack's character Rob, renamed "Robyn." She also appeared as Leta Lestrange in 2018's "Fantastic Beasts: The Crimes of Grindelwald," as Toast the Knowing, one of Immortan Joe's wives, in 2015's "Mad Max: Fury Road," and as the one and only Catwoman in Matt Reeves' 2022 reboot of the Batman film franchise.
Maggie Q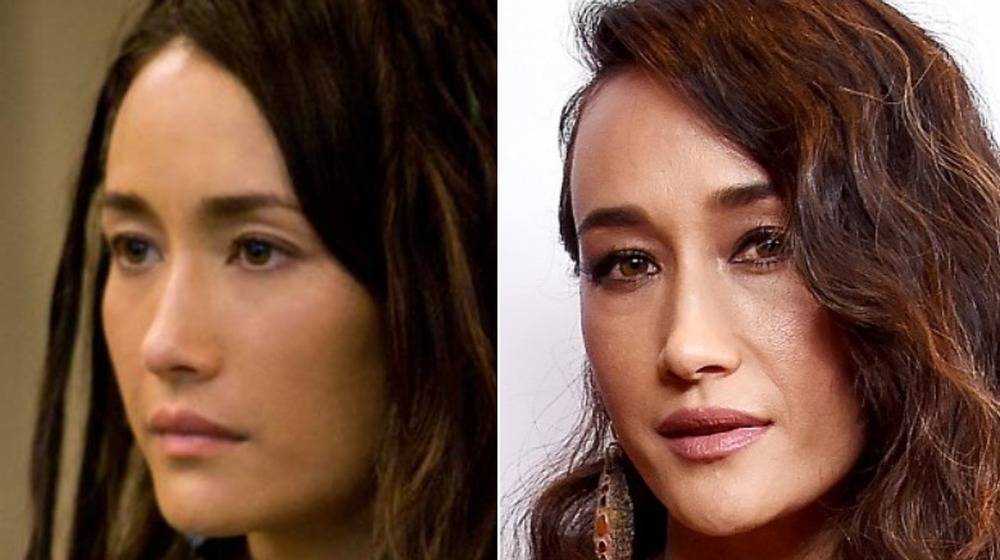 Gregg Deguire/Getty Images
When Tris first takes her personality test and gets the surprising result that she is Divergent, only one person initially knows about it: Dauntless member Tori Wu (Maggie Q). Shocked by the result, Tori immediately warns Tris that being marked as Divergent is extraordinarily dangerous. She not only tells Tris to keep it quiet, but agrees to keep the young girl's secret. Tori is the first person to tell Tris that those marked Divergent can destroy the entire system, gives her vital information, and ultimately joins her fellow Dauntless in the climactic fight against Erudite.
During her time in the "Divergent" movies, Q also starred in the title role on the CW's "Nikita" series, which ran until 2013, as well as the short-lived 2014 series "Stalker," on which she had the main role. The actress was also a series regular as Hannah Wells on "Designated Survivor" from 2016 to 2019, and has appeared in recent movies like 2020's "Fantasy Island," 2020's "Death of Me," and 2021's "The Asset." She has also explored voice acting, most prominently in the role of Wonder Woman on "Young Justice."
Mekhi Phifer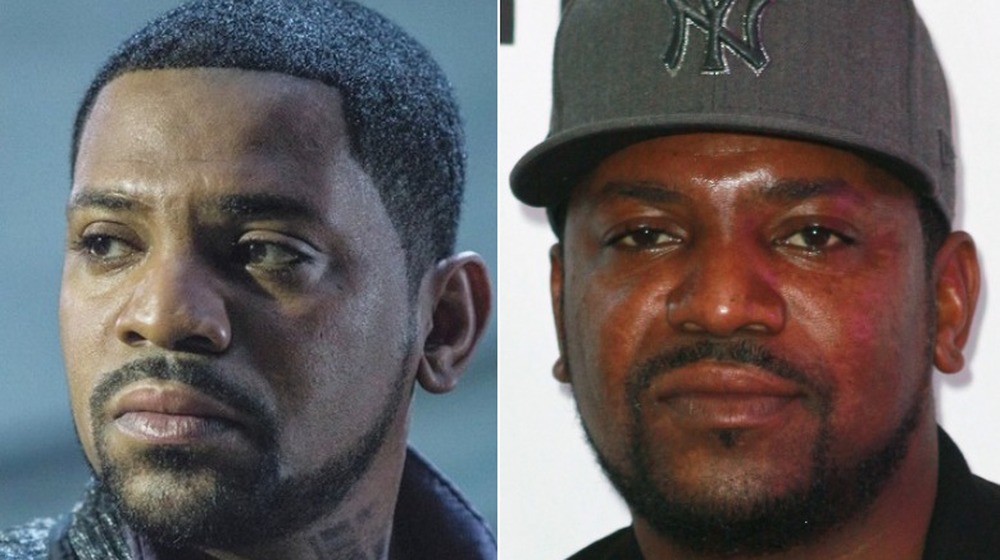 Lucianna Faraone Coccia/Getty Images
One of the older leaders of the Dauntless faction, Max (Mekhi Phifer) has given all of his responsibilities to Eric by the time "Divergent" begins, despite the fact that he wanted Four to follow in his footsteps. Though Max isn't quite as cruel as Eric, he's also not an ally to Tris or any of the Dauntless rebels. He eventually ties his fate to the Erudite enemies.
Phifer was already a popular actor by the time he appeared in "Divergent" and its sequels. He is likely best known for his work with Spike Lee in 1995's "Clockers," and for his six-year stint on the popular medical series "E.R." Over the years, Phifer has carved out a solid career on the small screen, appearing on shows like "Lie to Me," "Curb Your Enthusiasm," "Torchwood," "White Collar," "House of Lies," "Frequency," "Chicago P.D.," "Truth Be Told," and the 2020 Hulu original series "Love, Victor."
Kate Winslet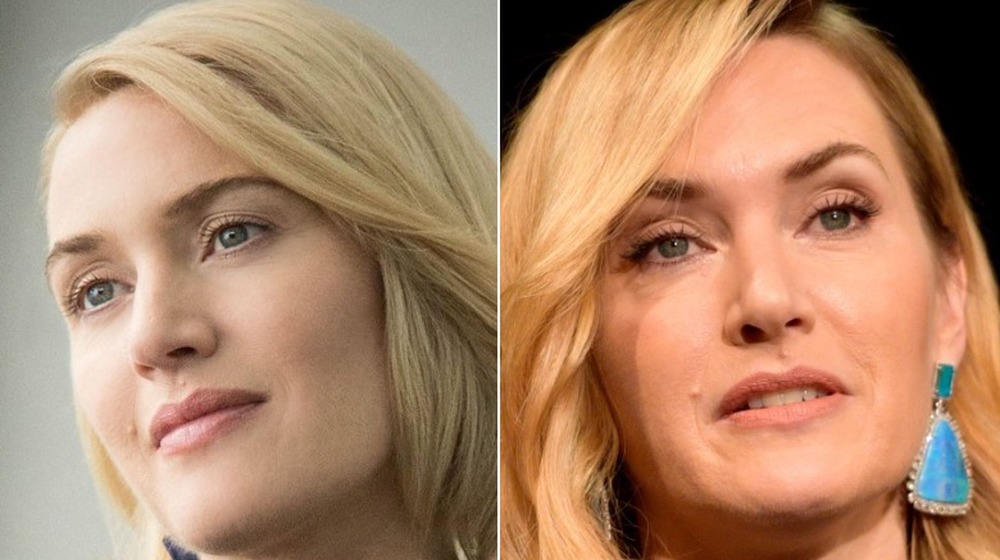 Matt Winkelmeyer/Getty Images
The leader of the Erudite faction, Jeanine (Kate Winslet), who was born and raised in her chosen faction, has a dark past. Before their friendship ended, Tris' father Andrew saw Jeanine cruelly torture a person who had no faction at all. Jeanine also developed the personality test that helps sort the young people choosing their new or old factions. She's additionally responsible for something much more sinister: A mind-control serum that the Erudite attempt to use to destroy the Dauntless faction.
As most moviegoers know, Winslet was already a superstar when she took on the villainous role of Jeanine in both "Divergent" and "Insurgent." Winslet is internationally renowned for her starring roles in huge projects like 1997's "Titanic," 2004's "Eternal Sunshine of the Spotless Mind," 2008's "Revolutionary Road," and 2008's "The Reader," which won Winslet her first Academy Award. Since "Divergent," Winslet has popped up in acclaimed movies like the 2015 biopic "Steve Jobs," the intense 2017 survival film "The Mountain Between Us," and the 2020 romantic drama "Ammonite." She later starred in 2021's "Mare of Easttown" and 2022's "Avatar: The Way of Water."
Ray Stevenson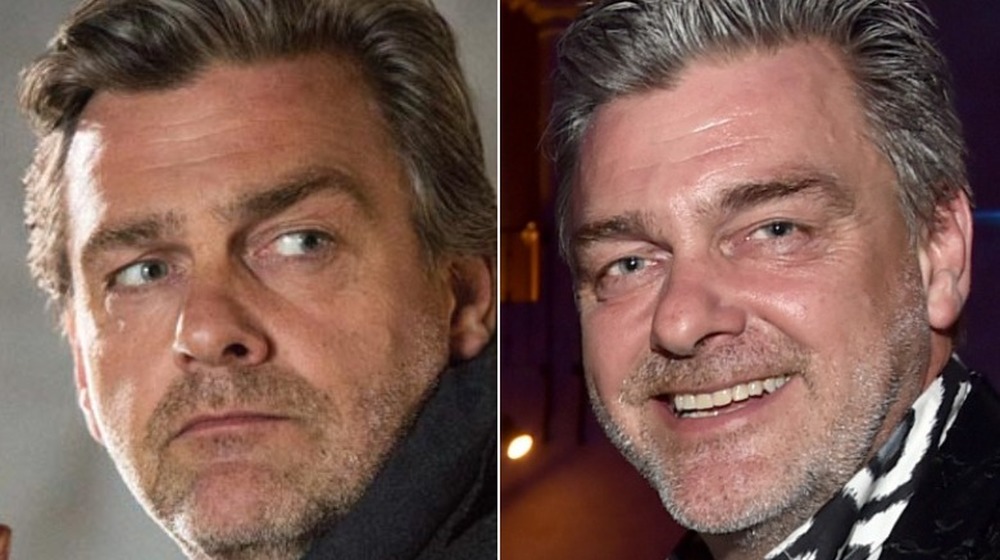 Alberto E. Rodriguez/Getty Images
Abnegation is supposed to be the selfless faction, but one of its leaders, Marcus Eaton (Ray Stevenson), isn't exactly a caring or giving person ... especially when it comes to his family. As husband to Evelyn (Naomi Watts, who appears as the character in "Insurgent" and "Allegiant") and father to Four, Marcus is an abusive and cruel man. His behavior drives Evelyn into the world without a faction, and Four into escaping Abnegation in favor of Dauntless.
A veteran of both the big and small screen, Stevenson was the perfect choice to portray the austere, inscrutable Marcus. Long before his work in "Divergent," Stevenson was known for his leading roles in 2004's "King Arthur" and the epic HBO series "Rome." He's also beloved of superhero fans for his turns as Frank Castle, better known as the Punisher, in 2008's "Punisher: War Zone," and Volstagg, an Asgardian warrior and one of Thor's dearest friends in the first three "Thor" films. During his time in the "Divergent" film series, Stevenson also showed up on shows like "Dexter" and "Black Sails." In the movies' aftermath, the actor has taken on roles in historical dramas like "Medici," "The Spanish Princess," and "Vikings."
Ben Lloyd-Hughes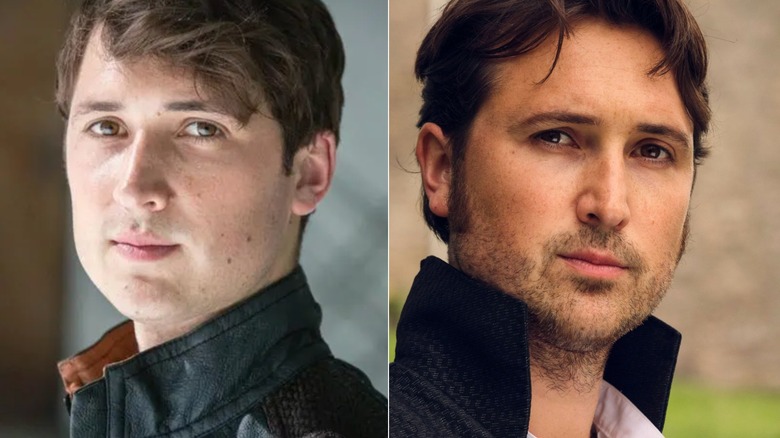 Lionsgate & PBS
Tragedy follows the characters in the "Divergent" series, and there are few with more attached to them than Will. Becoming fast friends with Tris, Will transferred from Erudite, though it didn't take long for him to become a faithful member of Dauntless. Though he had always been protective of Tris, Will's story ends abruptly in the very first film after he succumbs to the simulation serum that he'd been given days prior. Turning him into nothing more than a mindless killer, Tris is forced to kill her friend during her escape, which causes some tension between her and Christina — Will's girlfriend. Though Will appears briefly in "Insurgent," he's nothing more than a memory and a legacy meant to be honored by his surviving friends.
Following "Divergent," Ben Lloyd-Hughes shifted between film and television projects, though favored prestigious TV dramas in later years. The English actor appeared in quite a few mini-series following his time as Will, most notably the historical drama "War & Peace" where he played Tsar Alexander, and the BBC drama "Life in Squares." After appearing in films like "Me Before You," "Malevolent," and "The King's Daughter," Lloyd-Hughes returned to the small screen, landing roles in British productions such as "The Ipcress File," "This England," and "The Crown." Soon after, he was cast as Alexander Colbourne in the ITV adaptation of Jane Austen's infamously unfinished Regency-era novel, "Sanditon," appearing as a main cast member in the second and third seasons of the series.
Christian Madsen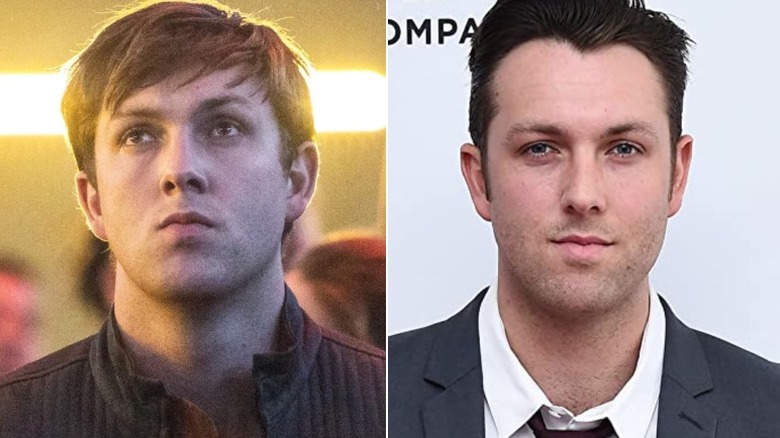 Lionsgate & Getty/Ilya S. Savenok
While Will was killed because he was under the spell of simulation serum, Albert's story is a bit harder to swallow. In "Divergent," it's shown that Albert — "Al" to his friends — isn't exactly happy to be with the Dauntless. After forming a crush on Tris, his hopes and dreams are crushed when Four gets in his way. Though he'd first been shown as soft and delicate in personality, jealousy prompts him to fall in with the wrong crowd, which almost costs Tris her life. Admittedly, Al didn't know that Peter and Drew attempted to murder her, and tried to stop it once it started, but that doesn't exactly exonerate him either. When Tris refuses to forgive him for his foolishness, Al is driven to suicide, which unsurprisingly haunts Tris later on.
The son of actor Michael Madsen, Christian Madsen was almost destined to be an actor. After "Divergent," his career door was opened. Primarily appearing in feature films, Madsen found himself in the independent sphere, often alongside his father. With roles in "Prism," "Odious," and the horror film, "Red Handed" (formerly "Children of Moloch"), he also showed up as Tex Watson in the TV movie "Manson's Lost Girls." His most notable post-"Divergent" roles though are certainly his work alongside Eddie Murphy in "Mr. Church" and as Vinny Dash in the BET+ series, "The Family Business." Madsen is also the writer, director, and star in two 2020s short films, "Dinner With Grandpa" and "Free Bird."