The Shailene Woodley Survival Hidden Gem You Can Watch On Netflix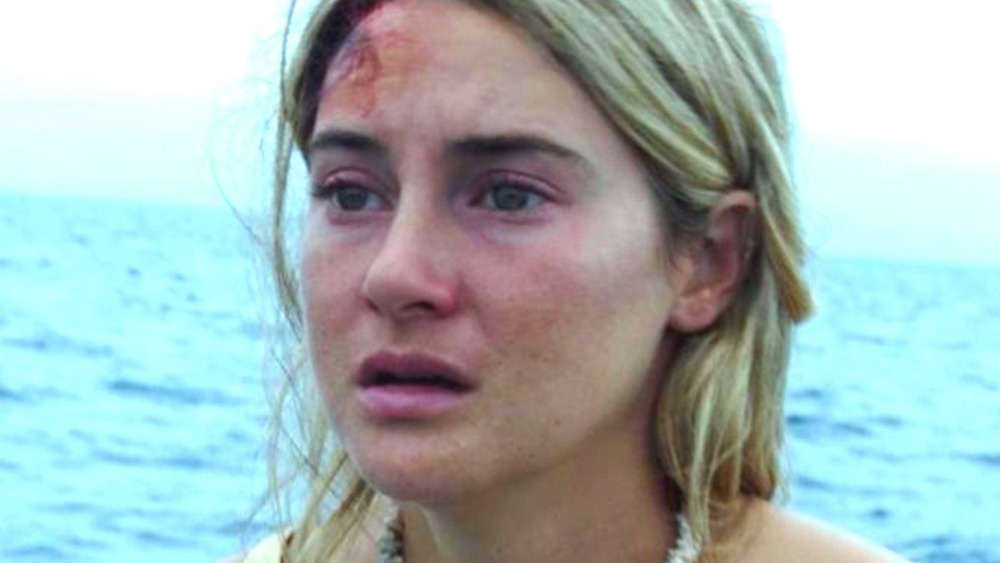 STX Entertainment
Shailene Woodley's career has spanned over two decades, and includes numerous television and big-screen roles. She was cast in the starring role of Amy Juergens in The Secret Life of the American Teenager in 2008, and received critical acclaim (as well as a Golden Globe nomination) for her portrayal of George Clooney's daughter in The Descendants (2011). Along with these impressive credits, Woodley's most notable roles include Hazel from the romantic tear-jerker The Fault in Our Stars and the fearless lead hero Tris from the Divergent series.
While Woodley fans have no doubt already binged these titles, there is one film that fans of the actor may have missed — the harrowing true story of a couple lost at sea, and how a woman's strength and determination beat the odds, leading to her miraculous survival. 
Adrift was directed by Baltasar Kormákur and stars Woodley alongside Love Wedding Repeat's Sam Claflin. The film has a 69% critic score and a 65% audience score on Rotten Tomatoes, with many critics praising Woodley's powerful performance. Since the movie is streaming now on Netflix, let's take a closer look at this romantic survival drama, and why you should consider giving it a spin.
Adrift is a true story of love and perseverance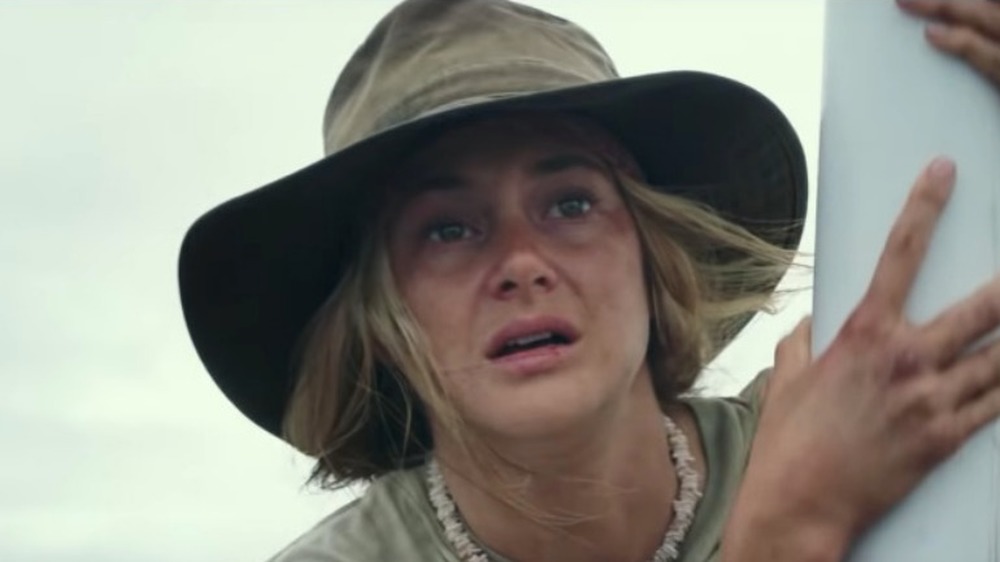 STX Entertainment
Woodley plays Tami Oldham, a wandering traveler who comes to Tahiti with no destination in mind but adventure. There, Tami meets the handsome Robert Sharp (Claflin), the captain of his own ship the Mayaluga, and the two strike up an impromptu romance. During the lovers' blissful time together, Richard runs into old friends Peter and Christine Crompton (Jeffrey Thomas and Elizabeth Hawthorne). The Cromptons make Richard a tempting offer — $10,000 to sail their luxury yacht, the Hazana, to San Diego. Richard agrees, with the condition that his new love Tami is allowed to join him.
The couple sails the Hazana over seemingly calm seas for several days, but high winds start to rise and news comes over the radio of a tropical storm headed their way. They decide to continue on, which leads to disastrous consequences when the ship encounters Hurricane Raymond, a vengeful class-four squall. As the Hazana is tossed and turned by the violent winds, Richard instructs Tami to get below deck to safety; he is thrown overboard and she is knocked unconscious, while the ship is pummeled by powerful waves.
The film goes back and forth between Tami's fight for survival aboard the Hazana, and the events that led her to that point. Exhausted and starving, Tami uses what few resources she has to keep the ship afloat. As the days go on, Tami holds out hope for rescue even as she begins to doubt her own senses. 
Adrift is a powerful film about love and survival, and Woodley's dramatic performance is not to be missed. This hidden gem is available to stream now on Netflix.