How Rich Is Dr. Gabriel Chiu From Bling Empire?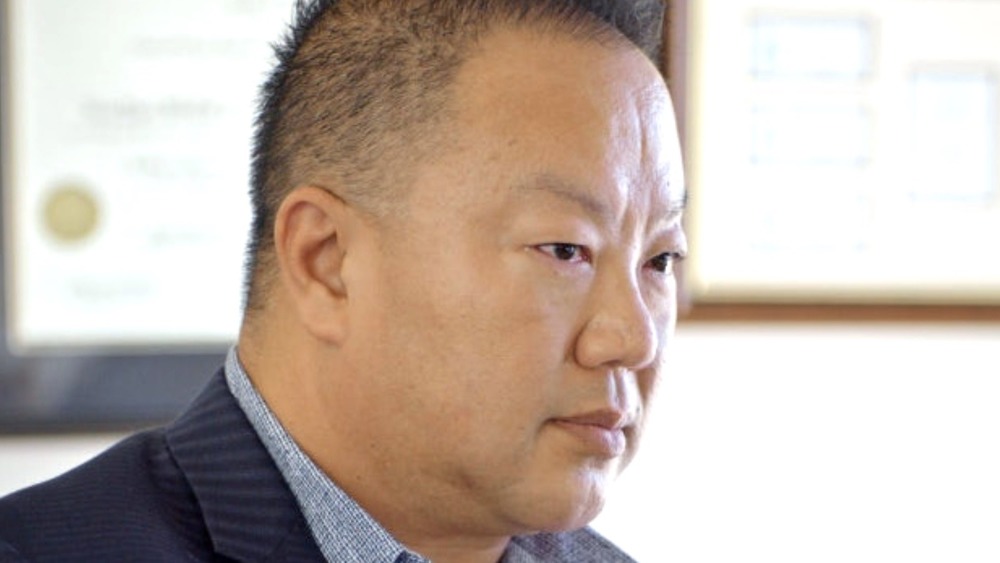 Netflix
Netflix's Bling Empire is a fascinating, Crazy Rich Asians-esque reality show that offers viewers a look at the lives of wealthy Asians and Asian Americans, who fill their days in Los Angeles with the kind of absurd opulence that's only available to the truly rich. From clothing heiress Cherie Chan to the shoe-loving scion of a billionaire, Kane Lim, the show is full of colorful characters who aren't afraid to flaunt their wealth. In fact, even the perpetually befuddled everyman of the show, Kevin Kreider, is worth way more than you think — despite spending a good chunk of his screen time mildly shell-shocked by all the riches around him.
Bling Empire's cast members have earned or inherited their fortunes in many ways, but one cast member has very much worked for his money. Dr. Gabriel Chiu is one of the older and less outlandish characters of the show, as befits his profession as a plastic surgeon and an owner of the Beverly Hills Plastic Surgery medi-spa. But how does his net worth measure up to his cast mates? Here's how rich Dr. Gabriel Chiu from Bling Empire really is.
Dr. Gabriel Chiu is worth an estimated $80 million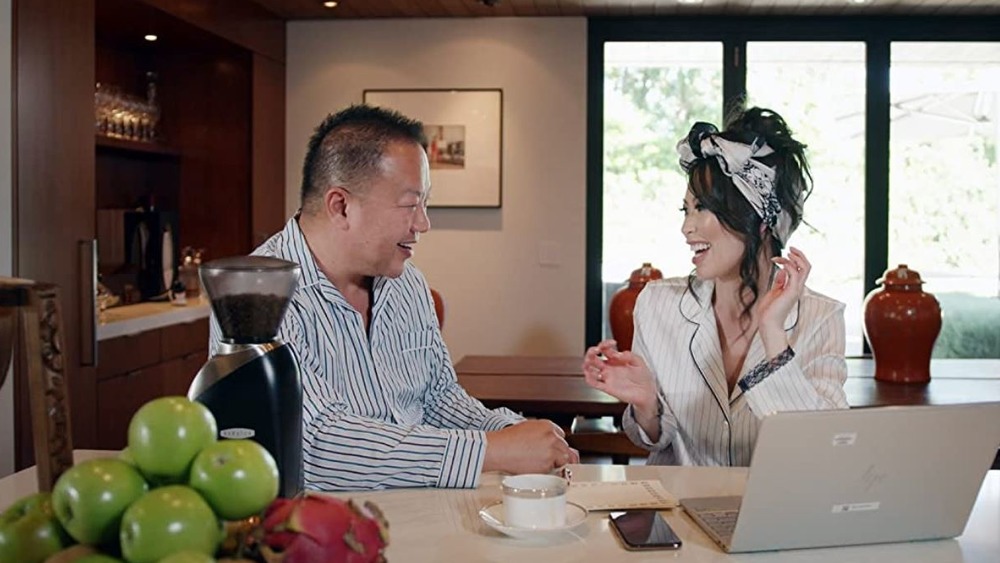 Netflix
Dr. Chiu's presence in Bling Empire and his day job as a swanky Beverly Hills plastic surgeon are pretty good hints that the guy is loaded, and according to Celebrity Net Worth, this is indeed true. The net worth estimation site puts Dr. Chiu's fortunes at $80 million, which comes from his successful career as a plastic and reconstructive surgeon. The site also mentions that Dr. Chiu and his wife, Christine, have turned over $4 million in profit by selling their Beverly Hills home to actress Zoe Saldana. 
The doctor's incredible net worth makes him one of the richest Bling Empire cast members, but it might come as a surprise that he's still nowhere near the absolute top. By far the most affluent person on the show is actually Anna Shay, whose wealth is estimated at an extremely impressive $600 million. Jessey Lee and Cherie Chan's combined net worth of $200 million is also enough to cast a shadow over Dr. Chiu's fortune.