Who's The Actor That Plays Kevin In Young Rock?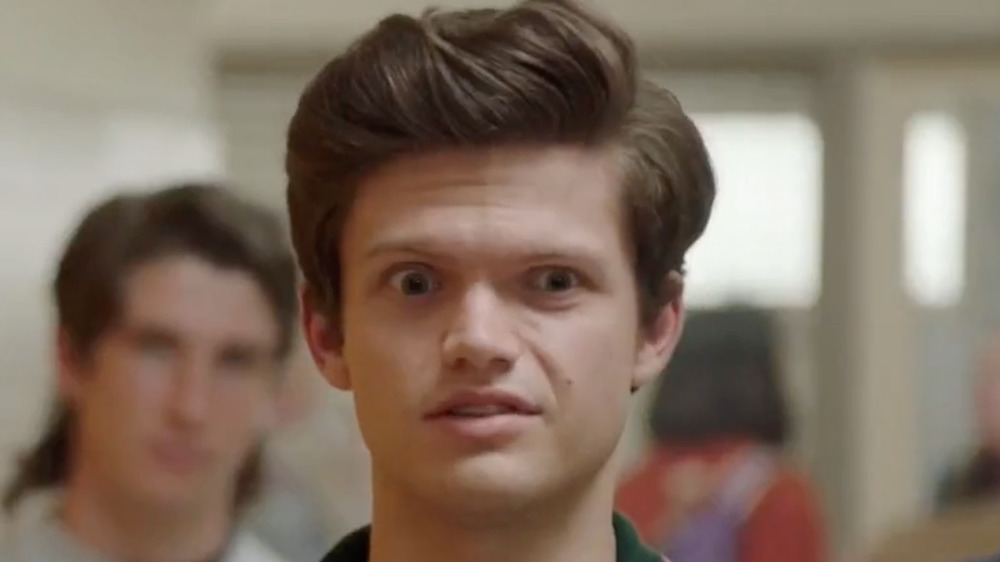 NBC
As Young Rock continues to prove how entertaining Dwayne "The Rock" Johnson's life was even before his wrestling career propelled him to global stardom, the show introduces up and coming actors in some interesting roles among the cast. And although Dwayne eventually manages to convince "fine a** Karen" to go out with him, there's another rival for her affections... Kevin.
Although the series has only aired two episodes so far, it's shined a light on Dwayne's life — both the good and the bad. From his awkward attempts to woo Karen to the ways he struggled in high school, it's not shying away from anything. Episode 2, titled "On the Road Again," even recreated two classic wrestling matches fought by Dwayne's superstar father, "Soul Man" Rocky Johnson.
If you haven't seen Young Rock yet, don't worry, there's still time to catch up. It's not exactly a day-by-day documentary detailing everything in the former-wrestler-turned-actor's life, but his high school exploits in 1987 make for excellent entertainment. And although he eventually beat Kevin to Karen's heart, you might be wondering who plays the rival in the series — we've got you covered.
Stephen Adams is Kevin in Young Rock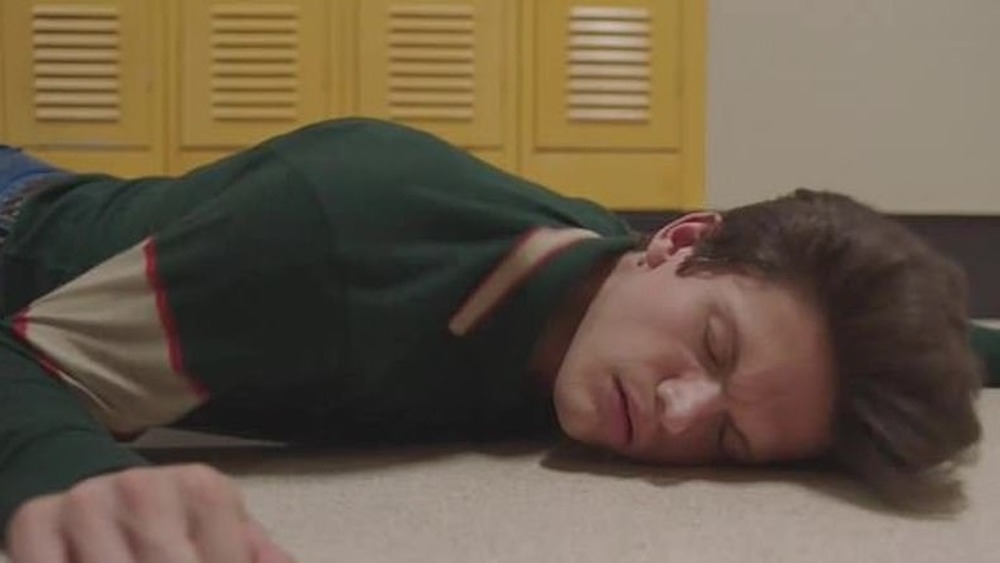 NBC
The obnoxious Kevin is played by Stephen Adams in Young Rock, although we bet he wishes he didn't say "Wrestling is all fake anyway" to Dwayne's face after being knocked out, that was a good punch. Remember, "don't say the F-word." It was always going to be something Johnson would viciously defend since he comes from a family of Hall of Famers. When Johnson eventually fought professionally, he was actually the WWE's first third-generation wrestler.
The Australian actor's role in Young Rock is his first appearance on prime-time TV, but Stephen Adams already has plenty of theatrical experience under his belt with roles in stage productions of Rent, Rock of Ages, and Paw Patrol. But according to IMDb, Adams also briefly appeared in a supporting role opposite Vikings star Travis Fimmel in 2019's Danger Close — an action thriller directed by Kriv Stenders following a battalion of Australian and New Zealand soldiers during the Vietnam War. The actor played one of the Joy Boys, a band performing for the troops in an attempt to raise the general morale.
Although that's the full extent of Adams' onscreen work for the moment, he'll appear in Young Rock once more in the upcoming third episode, titled "Forward, Together." The episode airs on Tuesday, March 2, 2021, and will seemingly be the last time Young Rock visits Dwayne's time in high school. But now that he's attracted the attention of Dwayne Johnson and NBC, it'll be interesting to see where Stephen Adams' career takes him next.