Who Plays Dwayne Johnson's Girlfriend Karen In Young Rock?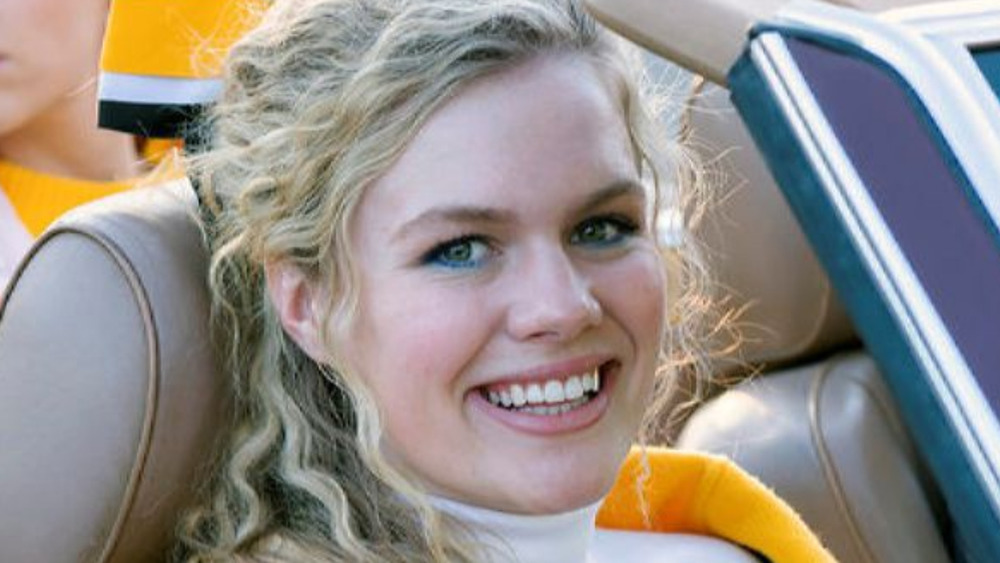 Mark Taylor/NBC
If you're keeping up with the new NBC comedy series Young Rock, which might possibly be a tease of a future presidential run by actor and former professional wrestler Dwayne "The Rock" Johnson, you may be wondering who played his girlfriend Karen, who was introduced in the premiere episode and showed up again in episode 2.
In the second episode of Young Rock, entitled "On The Road Again," 15-year-old Dwayne (Bradley Constant) is continuing his charade of being a rich boy to impress a popular cheerleader at his high school in Pennsylvania. Dwayne lovingly calls her "fine-a** Karen," to differentiate her from the other "Karens" in her clique, Big Hair Karen (Gaby Seow) and Color Blind Karen (Carly Daniels). Lying about his name, why he has his lowly pizza making job, and what his father does for a living, Dwayne eventually invites Karen to his father's wrestling match. While she is at first repulsed by the fact it's being held at a run-down flea market, Rocky Johnson's lively performance wins Karen over. Karen even hints at what she expects out of her second date with Dwayne, and she stands up for him when another boy belittles the performance when they're back at school.
Wondering who plays teenage Dwayne Johnson's girlfriend in Young Rock? We've got the scoop. 
Lexie Duncan is Karen in Young Rock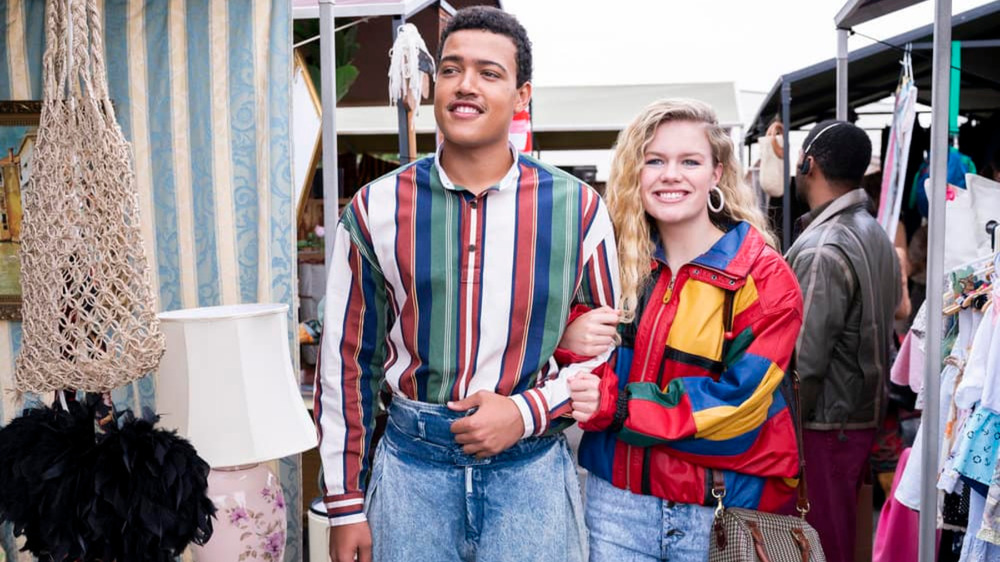 Mark Taylor/NBC
Playing the particular Karen who catches Dwayne's eye is up-and-coming actress Lexie Duncan. Variety notes that Duncan comes from a musical theater background, and according to IMDb, playing Karen on Young Rock isn't the young actress' first time on television, though it is her primetime television debut.
In the drama series The Secret Daughter, Duncan played the character Tahlia in the 2017 episode "Just Another Love Song." Duncan then took on the role of Alice, a girl coping with a struggle between eating meat and veganism in a post-apocalyptic world, in the 2019 short film VeeBees. Those, along with Young Rock, are all of Duncan's credited screen roles to date — though we can look forward to seeing her play Johnson's girlfriend one more time. She'll appear in the next episode of Young Rock — episode 3, "Forward, Together," which airs on Tuesday, March 2, 2021 – though it will be her last appearance on the show.
With a memorable role in what's being described as "must-see TV," Lexie Duncan is sure to grace our screens again and again in new projects in the near future.