The Paranormal Horror Movie That's Dominating Netflix Right Now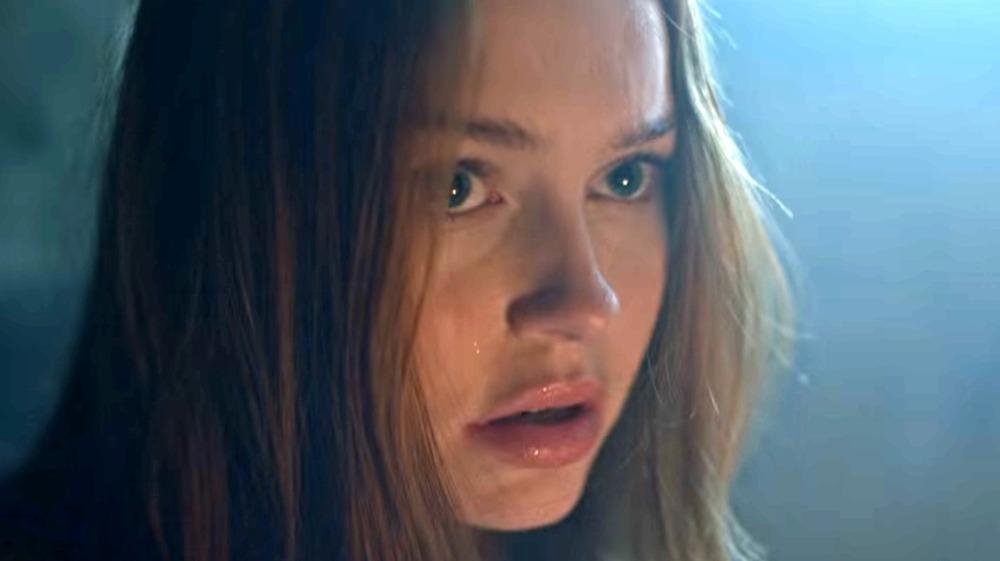 Syfy
While Netflix continues to put out unique and binge-worthy original content, they are also known for bringing older, underappreciated movies and television to the attention of their huge international audiences. In the past, the streaming platform has brought new life to movies like the Polish thriller The Hater, the 1997 Nickelodeon classic Good Burger, and even Seventh Son, a 2014 fantasy film that bombed at the box office and with critics. No matter the language, the genre, or even whether the movie's good or bad, Netflix is willing to give it a chance. We all know that sometimes a movie's so bad, it's good.
There are so many horror movies out there that a lot of them end up overlooked and forgotten. Thankfully, Netflix is here to help, which is why a 2018 thriller that was just added is currently dominating the streaming service. The film, which originally came out on Syfy, is called No Escape Room, and you can probably guess what it's about. Starring Jeni Ross, who some might recognize as the Nuclear Sister from Titans season 1, Mark Ghanimé from The Bold Type and Helix, and Hamza Haq, the star of NBC's new hit show Transplant, No Escape Room was just added to Netflix and is quickly moving up the site's Top 10 list.
No Escape Room is a genre-bending mystery about an escape room gone wrong with vengeful ghosts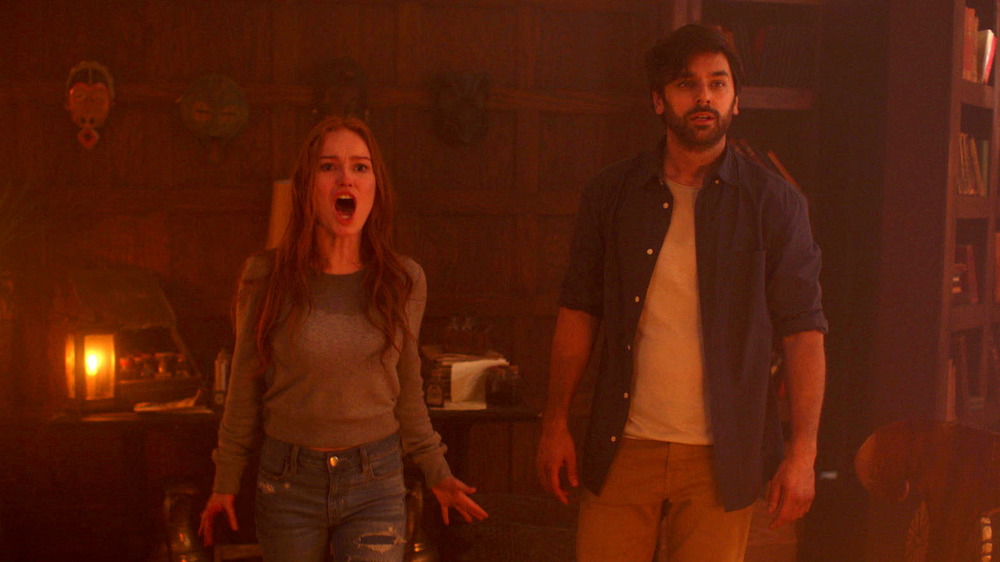 Syfy
Although the title pretty much explains the plot, No Escape Room is about Michael (Ghanimé) and Karen (Ross), a father and daughter who turn to a local escape room to pass the time after their car breaks down. There, they meet a nice couple and another man, and together, they all enter what they think is a normal escape room activity. It starts off going really well, and the group works together to solve the room's puzzle. But when the door opens and they all move to leave, they find themselves in another creepy room with no way out.
At first glance, the film appears to have a lot in common with other movies like 2019's Escape Room, but once you get past the initial setup of how a group of strangers end up in an escape room together, they have nothing in common. No Escape Room diverts from expectations with a genre-bending story that you don't see coming. Based on reviews from IMDb and Vudu, viewers gave the film around three stars, which isn't bad at all, considering that it likely had a low budget and less access to special effects capability or bigger actors than films like Escape Room.
If you don't go in with too high expectations, No Escape Room is a fun, surprising horror film that keeps the mystery going until the very last second. If its current success on Netflix is any indication, it's definitely a flick to check out if you're a fan of the horror genre.