The Classic Nickelodeon Movie Everyone's Watching On Netflix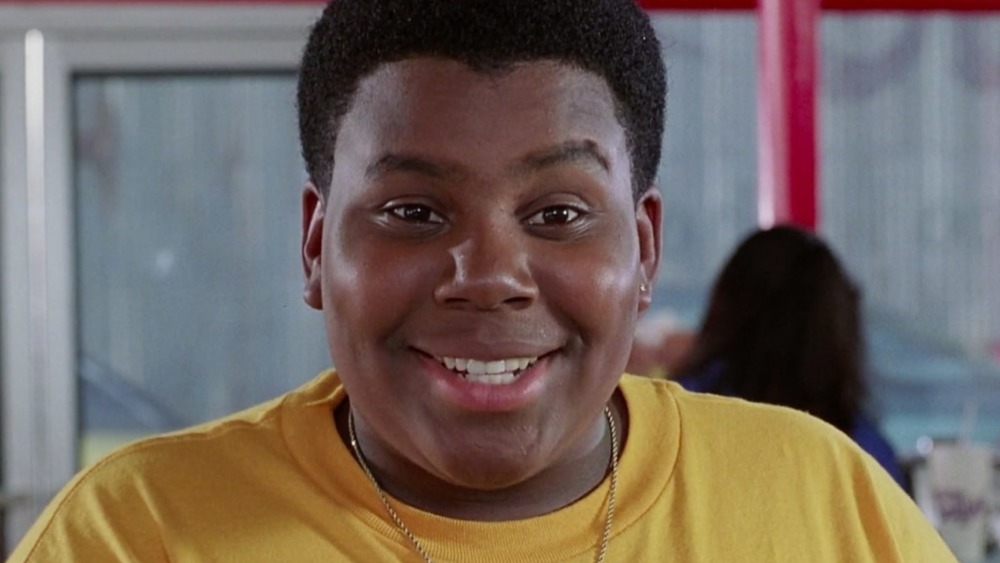 Paramount Pictures
I'm a dude, he's a dude, she's a dude, we're all dudes, hey!
If you were a kid growing up in the 1990s, there was nothing funnier than Nickelodeon's answer to Saturday Night Live — All That. The kid-friendly sketch comedy series brought a variety of popular characters into the zeitgeist from Detective Dan to Superdude, but only one of these characters was popular enough to transport to his own film. 
Kel Mitchell embodied lovable (if not slightly clueless) Ed, an employee of the fictional burger joint, Good Burger. The basic premise of every one of these sketches was that customers would come in, often just wanting a burger and fries, and Ed would find a way to inevitably mess it up. It was a simple yet effective premise that Nickelodeon was able to spin off into its own feature-length film that's still beloved by millennials to this day, and now, you can watch Good Burger in all of its greasy glory on Netflix. 
What's the plot of Good Burger?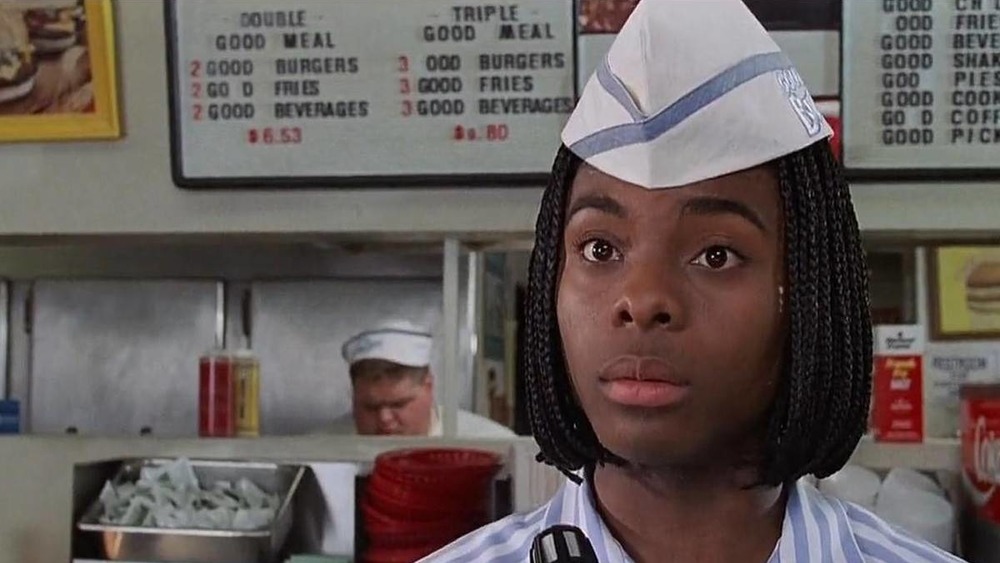 Paramount Pictures
It's the first day of summer, and Dexter Reed (Kenan Thompson) can't wait to just kick back and enjoy three months of no school. Unfortunately, he lands himself in hot water when he takes his mom's car for a joy ride and ends up damaging a car belonging to his teacher, Mr. Wheat (Sinbad). He agrees to not go to the police, provided Dexter pays off the damages, so he takes a job at a local fast food restaurant, Good Burger, much to his chagrin. 
It's there he befriends Ed (Mitchell), who isn't exactly the brightest bulb in the box. Dexter soon discovers that Ed makes his own sauce to go with his burgers and fries, and it's surprisingly delicious. Dexter has the idea to sell the sauce, which makes Good Burger competitive against Mondo Burger, a massive chain that just moved to town and is run by some real jerks. The workers there try to sabotage Good Burger's attempt to be profitable, and it's up to Ed and Dexter to team up and save the day. 
This goofy comedy truly embodies the '90s, complete with cameo appearances from Shaquille O'Neal and Carmen Electra. The cast also brings together an eclectic mix of actors, including Abe Vigoda, Shar Jackson, and Linda Cardellini. 
Should you watch Good Burger?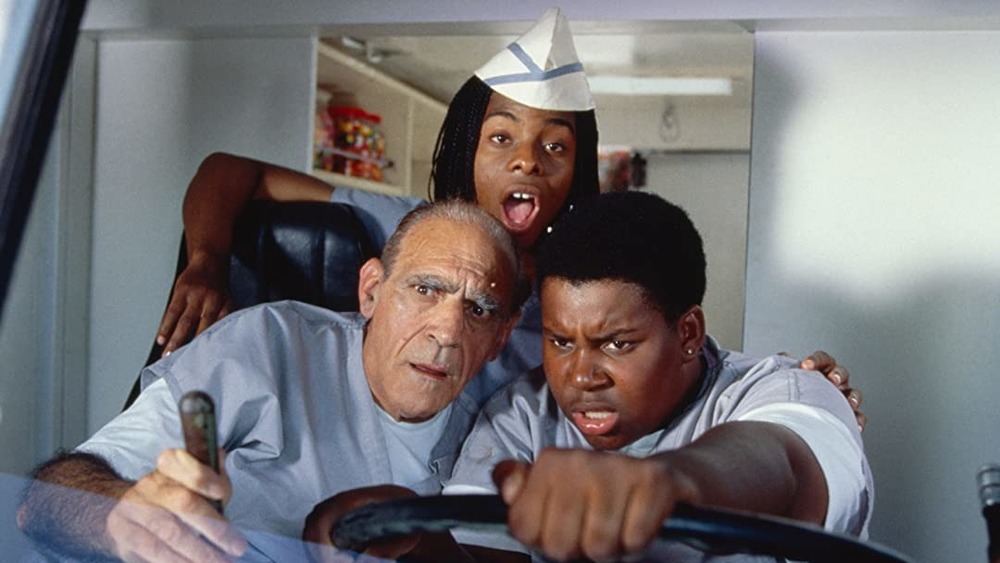 Paramount Pictures
Anyone who grew up with the comedic antics of Kenan Thompson and Kel Mitchell on either All That or their sitcom Kenan & Kel will undoubtedly be delighted to take a walk down memory lane. The chemistry between the two is impeccable, and there are plenty of classic bits that still manage to elicit a chuckle. As far as our money goes, the line, "I don't remember what my dad looks like either, but at least I get to see him every day" is one of the funniest pieces of dialogue in any movie bar none. 
Good Burger still directly appeals to '90s kids, and it's best to watch the movie with an appropriate lens. Stephen Hunter of The Washington Post probably put it best when he wrote in his review of the film, "Anyone who doesn't smile is probably either too adult to count or too dead to care." When you just need to shut your brain off for a while to remember the good old days of sitting on the couch and laughing your butt off at Nickelodeon's evening line-up, Good Burger fits the bill. 
It's instantly quoteworthy and will have you saying, "Welcome to Good Burger, home of the Good Burger, can I take your order?" in no time.