The Forgotten Fantasy Film Everyone's Loving On Netflix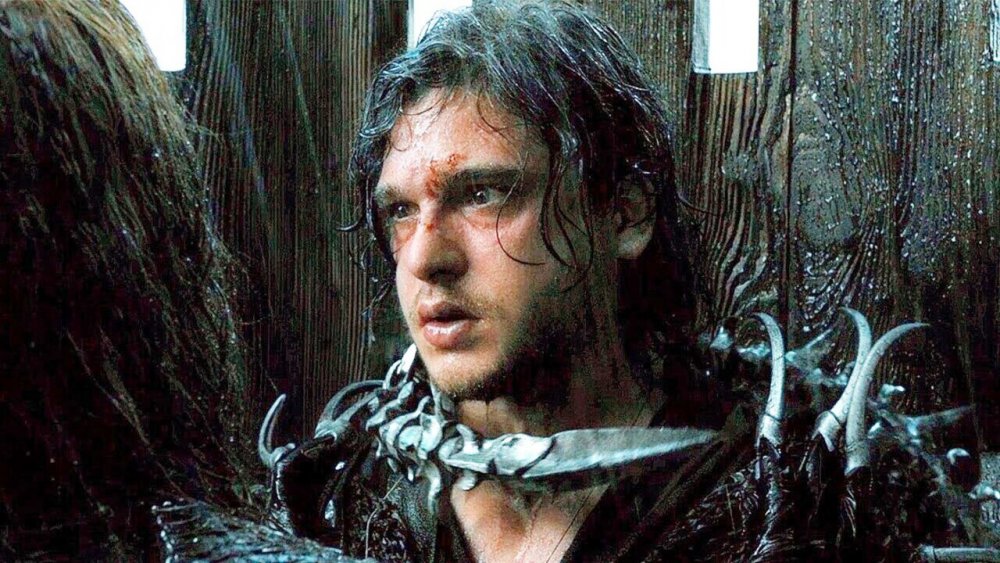 Universal Pictures
Netflix's list of their top ten most viewed movies is almost always an eclectic mix of mega-popular blockbuster entertainment and forgotten films that are finding new life. The 2015 dark fantasy adventure Seventh Son falls firmly in the camp of the latter. You'll be forgiven if you're drawing a blank on that name — Seventh Son had a rocky release marred by delays, and when it finally did drop in US theaters, it bombed pretty hard, according to Variety. But that was the past, and in the present, the movie is enjoying a moment of renewed interest.
The film tells the story of John Gregory (Jeff Bridges), who is the last surviving member of a long lineage of monster hunters. After his apprentice (Kit Harington) is killed, Gregory seeks a new one to take over his life's work and keep his community safe from the forces of darkness. A promising candidate presents itself in the form of a young man named Tom Ward (Ben Barnes). The strength of both men is put to the test by a malevolent witch named Mother Malkin (Julianne Moore), who has been set free after decades of imprisonment.
Even though the film received pretty bad reviews when it was released, Netflix viewers are clearly getting a kick out of this underseen movie. Part of the reason may be the fact that the film contains within it a sneaky little reunion between two stars of one of the biggest cult classics of all time.
Seventh Son is also a The Big Lebowski reunion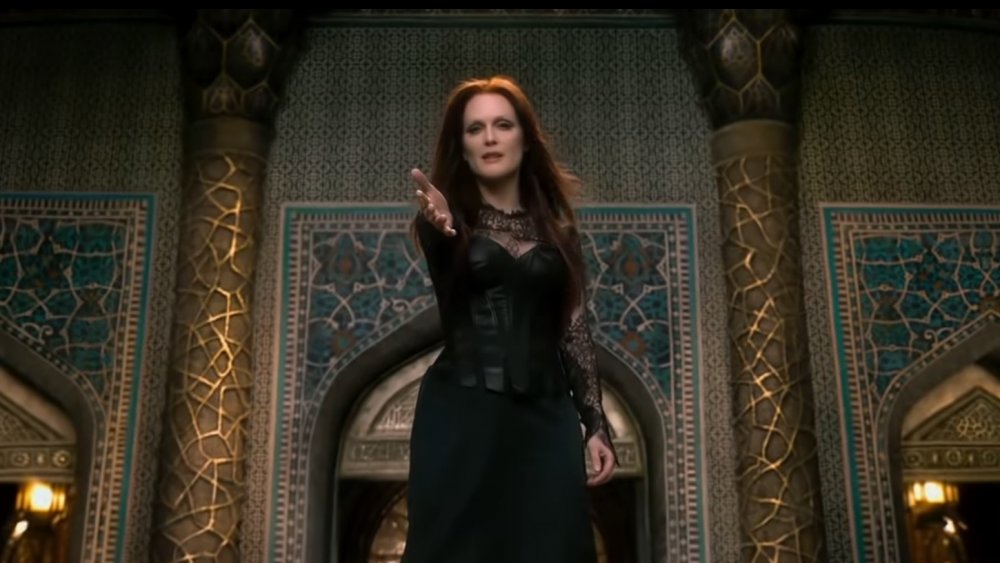 Universal Pictures
Even if the witches-and-monsters elements of Seventh Son aren't your cup of grog, its absolutely stacked cast might be enough to garner a second look. The movie stars three Oscar winners — Julianne Moore, Jeff Bridges, and Alicia Vikander — as well as an additional two-time Oscar nominee in Djimon Hounsou. 
Movie aficionados will also notice something else about the cast: the film provides a reunion for The Big Lebowski stars Bridges (the Dude himself) and Moore (the outrageous artist Maude Lebowski). In an interview with The Mary Sue, Bridges and Moore gabbed about their reunion, with Bridges jokingly referring to Seventh Son as "a prequel to The Big Lebowski." Meanwhile, Moore said, "it was just so great to be with Jeff again," and acknowledged that no matter the setting, audiences will always associate the pair with the fact they were in The Big Lebowski together.
No matter why people are watching, it's always a thrill to see a movie that was so overlooked when it first released get a second chance. Maybe now we'll get another movie in the Seventh Son-Big Lebowski Cinematic Universe (SSBLCU)?