Why Major Goodner From WandaVision Looks So Familiar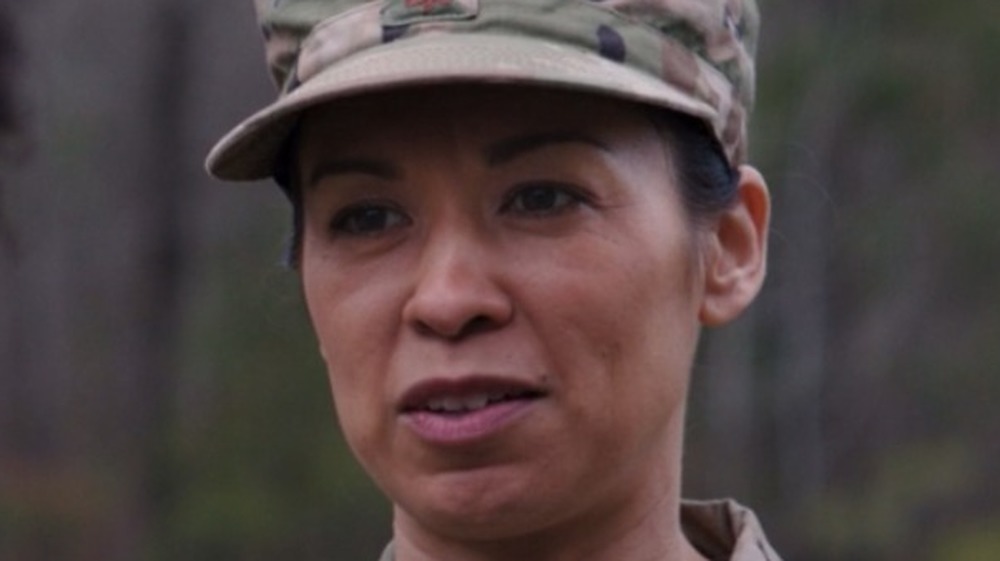 Marvel Studios/Disney+
Contains spoilers for WandaVision
Episode 7 of WandaVision, "Breaking the Fourth Wall," moved the mysterious story of what's really going on in the enchanted town of Westview, New Jersey, to the precipice of a resolution, thanks to the reveal that "it was Agatha all along," which confirmed the obvious fact that Wanda (Elizabeth Olsen) and Vision's (Paul Bettany) nosy neighbor was the wicked witch Agatha Harkness. Agatha has been pulling the strings, trying to get Wanda to break down completely. At the end of the episode, she lured Wanda into her basement, which is covered in purple, glowing vines like something out of Stranger Things' Upside Down.
Meanwhile, Monica Rambeau (Teyonah Parris) forced her way back into the Hex. Exposure to the Hex has rearranged her cells to the point where she's developed the power to see the electromagnetic spectrum. She went back inside in order to help Wanda. She understands the grief and pain Wanda is going through because she recently lost her mother. In a mid-credits sequence, she figured out that Wanda was in Agatha's basement, but before she could go down, she was intercepted by Agatha's projection of Pietro (Evan Peters).
Monica was helped back through the barrier by Major Goodner, an Air Force officer who was loyal to Monica's mother Maria (Lashana Lynch) and is therefore loyal to Monica, too. Goodner brought Monica a space rover, an intimidating off-road vehicle the S.W.O.R.D. agent tried and failed to drive through the border.
Major Goodner is played by Rachael Thompson, an actress who has appeared in small roles in numerous shows that film in the Atlanta area. Like many other minor WandaVision character actors, this is the most prominent role of her career so far. Here's where you may have seen her before.
Rachael Thompson was Engineer Anderson on I Am Frankie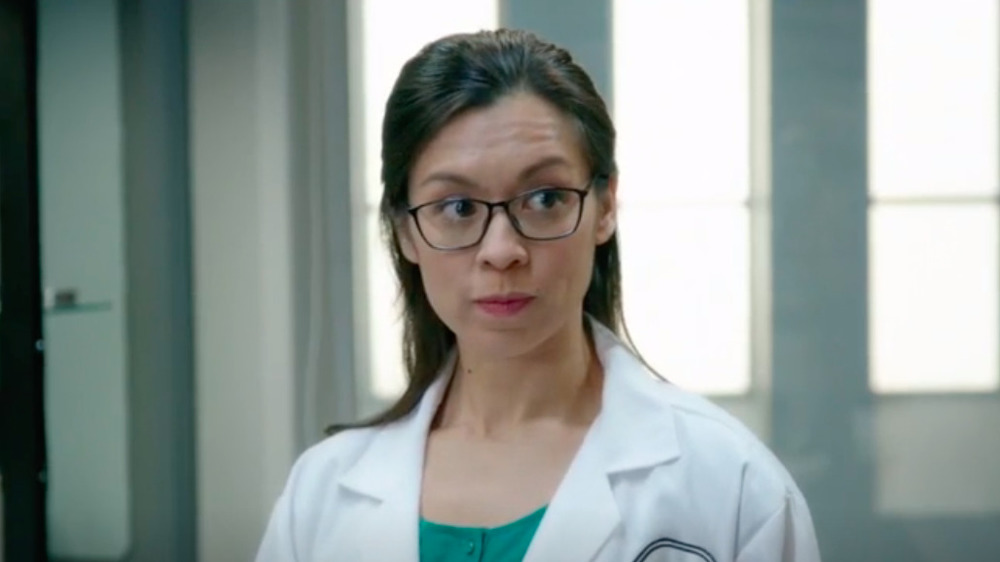 Nickelodeon
Rachael Thompson's first recurring role on a TV series was as a scientist named Engineer Anderson on the Nickelodeon young adult drama series I Am Frankie.
I Am Frankie ran for two seasons in 2017 and 2018 and told the story of an android named Frankie Gaines (Alex Hook) who's trying to live as a normal teenage girl. It was based on a Colombian series from Nickelodeon Latin America called Yo Soy Franky.
Thompson played a quirky employee of Electronic Giga Genetics, the corporation that made Frankie. She was tasked with trying to locate Frankie after Frankie's builder Sigourney Gaines (Carrie Schroeder) absconded with the android. Engineer Anderson had a lot of respect for her former colleague's abilities as a scientist, but she still did everything she could to try to find Gaines and get Frankie back from her. Thompson appeared as Anderson in 11 episodes throughout the show's first season.
Rachael Thompson was Lily Langford on Ozark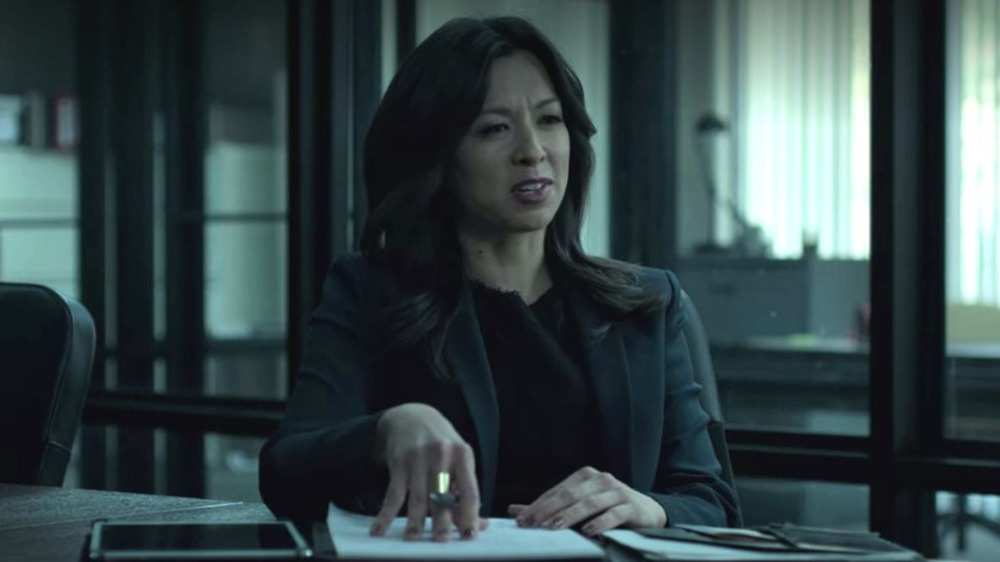 Netflix
Rachael Thompson's most notable pre-WandaVision role was as public relations rep Lily Langford in a season 2 episode of Netflix's dark crime thriller Ozark.
In "One Way Out," Helen Pierce (Janet McTeer) hires Langford to rehabilitate the Byrdes and the casino project's public image after the FBI investigation. She's very good at her job, talking to Marty Byrde (Jason Bateman) with the amoral ruthlessness one needs from a crisis PR operative. She describes the campaign she's going to do as "40 Minutes of Hell," inspired by the suffocating defensive strategy pioneered by legendary University of Arkansas basketball coach Nolan Richardson and adopted by his former assistant Mike Anderson at the University of Missouri. She knows all this and has never even been to the Ozarks before, while Marty has no idea what she's talking about. It's yet another thing he needs to learn to seem like a person who cares about his community.
"The problem with the U.S. justice system is it doesn't prove innocence, even if you're acquitted," she tells Marty. "So it's up to us to wash the stink off by hitting your little FBI problem head-on." Her strategy is to play it off as a misunderstanding, which doesn't sit well with Marty, who feels insulted by the FBI's treatment of his family.
"Do you want to act righteous, Marty, or do you want to win?" she says. "I work with winners." In her brief scene, she's as gangster as anyone else on Ozark, except maybe Ruth (Julia Garner). No one is more gangster than Ruth.