Why Herb From WandaVision Looks So Familiar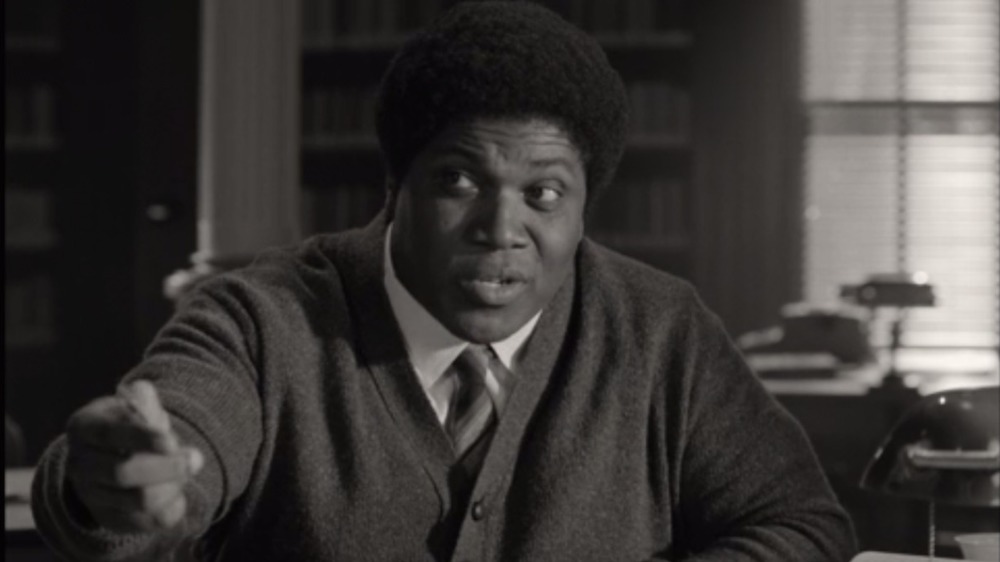 Marvel Studios/Disney+
Episode 2 of WandaVision introduces a new cast of interesting characters to the Marvel Cinematic Universe: Wanda Maximoff (Elizabeth Olsen) and Vision's (Paul Bettany) neighbors in the sitcom town of Westview. There's Dottie (Emma Caulfield Ford), the mean queen of the neighborhood who can sense that there's something amiss with Westview's new couple; Geraldine (Teyonah Parris), who WandaVision will eventually reveal is a super-powered character named Monica Rambeau that will be familiar to Captain Marvel fans; and Bev (Jolene Purdy), Dottie's favorite bullying target. Wanda and Vision's most important neighbor of all, likely supervillain Agnes (Kathryn Hahn), was introduced in the first episode.
Another neighbor is Herb, short for Herbert, who is also known to Vision as "Sherbert." Herb is a member of the Westview neighborhood watch who is fond of the gum Big Red but doesn't masticate. He also participates in Wanda and Vision's magic show, picking the king of spades in Vision's botched "is this your card?" trick. He may turn out to be an important Marvel villain named High Evolutionary later in the show, but for now, he's just a goofy neighbor. 
Herb is played by David Payton, a lesser-known actor getting the biggest job of his career so far; WandaVision features a few actors who fit that description. But though Payton isn't yet famous, you may recognize him from some of the roles he's played before Herb.
David Payton was in an episode of Chicago P.D.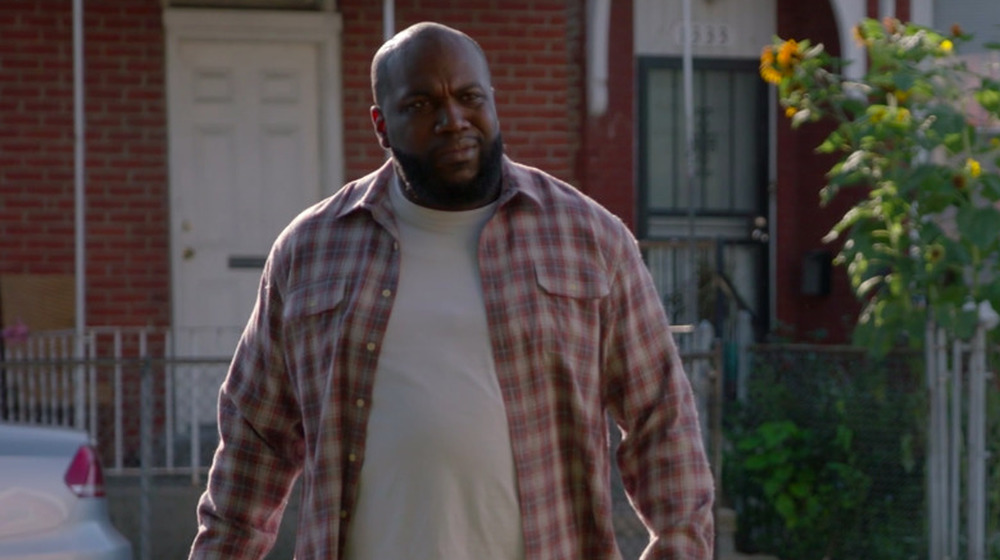 Universal Television/Peacock
According to IMDb, Payton's first credit was as "Crime Scene Onlooker" in the 2014 crime thriller The Breaking Point, which was filmed in his home state of Florida. He appeared in a few short films before his career started to pick up in 2019. His biggest credit before WandaVision was as a guest star on an episode of NBC cop procedural Chicago P.D. that year.
Payton had a small but important role on the season 7 premiere of Chicago P.D., "Doubt." In the episode, he plays Antonio Dawson's (John Seda) recovery sponsor. The episode wraps up the main character's story, as Seda left the show betweens seasons 6 and 7. Payton appears when Ruzek (Patrick Flueger) goes looking for the missing Dawson and encounters the last person to have seen him, his sponsor Tony Mills. Ruzek at first assumes Mills is Dawson's dealer, but then Mills sets the record straight, explaining that Dawson called him the night before needing his help with a drug craving, and they met up and spent all night talking. When Mills woke up in the morning, Dawson was gone. Mills is holding a baseball bat throughout the scene, as Ruzek was lurking around peeking in car windows and Mills thought he might have to scare him off.
He was also on an episode of David Makes Man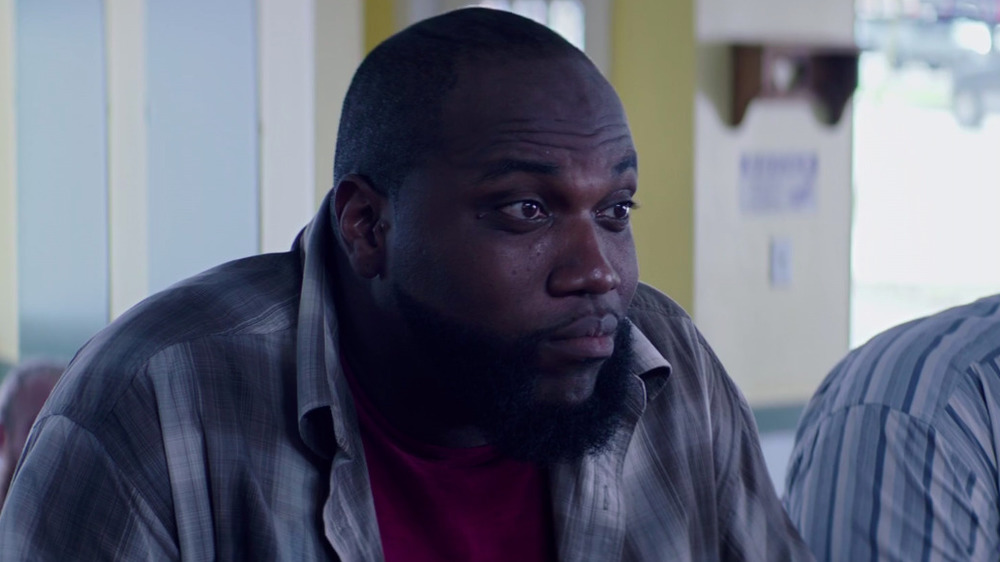 Warner Horizon Television/HBO Max
Payton's other significant 2019 TV credit was an episode of the critically acclaimed OWN drama series David Makes Man. The series was created by Moonlight screenwriter Tarell Alvin McCraney. Like that Oscar-winning film, the series is a beautifully shot coming-of-age story set in Florida. Payton appeared in the season 1 episode, "Gloria," as Walter, a regular customer at the diner where Gloria (Alana Arenas), the mother of the show's title character, works as a waitress. He flirts with her while giving back a copy of Stephen King's IT he borrowed but didn't finish because it was too scary. Payton wears a very similar costume to the one he wears on Chicago P.D., a plaid shirt open over a t-shirt. The underrated series is available to stream on HBO Max.
It remains to be seen how important Herb will be as WandaVision continues, but even if he isn't a major character, he's major for David Payton. Audiences will get used to seeing his face, because now that he's in WandaVision, he's in.