Where You've Seen WandaVision's Dr. Highland Before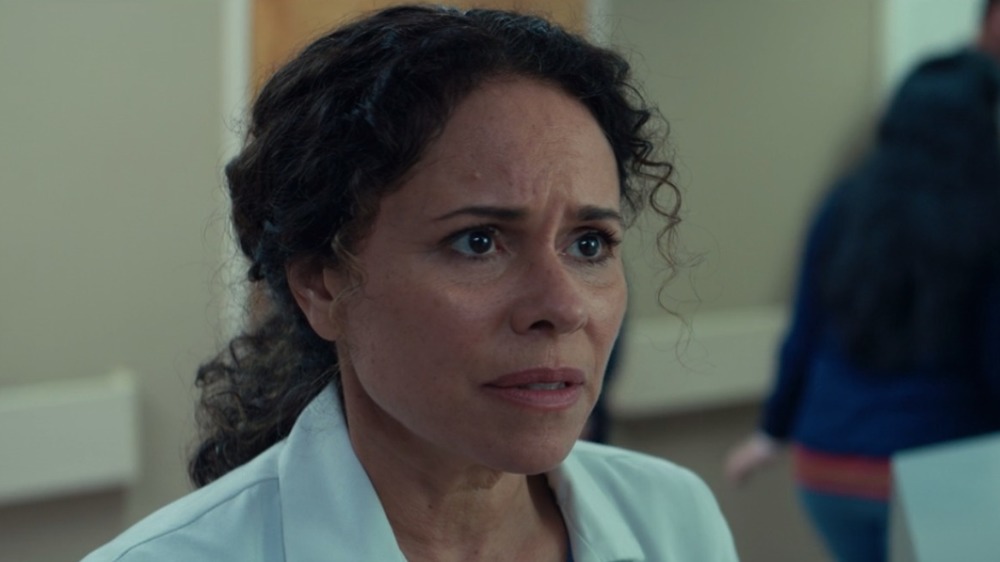 Disney/Marvel Studios
Contains spoilers for WandaVision episode 4
The fourth episode of WandaVision finally filled us in on what's been happening in the "real world" of the Marvel Universe. "We Interrupt This Program" helped explain Wanda Maximoff's (Elizabeth Olsen) sitcom pocket dimension of Westview by catching up with S.W.O.R.D. operative Monica Rambeau (Teyona Parris), who entered Westview in episode 2 and was expelled by Wanda at the end of episode 3 after Wanda figured out that she was an interloper.
Episode 4 begins with Monica's return from the dead in the "Blip" that reversed Thanos' snap, an important moment that had never actually been shown before this. She finds herself reassembled in a hospital room, where she had been sitting with her mother Maria (Lashana Lynch) when the event that wiped out half the universe happened. When Monica comes back into existence, her mother is gone and the hospital is in chaos, with people coming back from the dead all over the place. Her mother's doctor explains that Maria's cancer came back, and she died three years prior, two years after Monica vanished.
Dr. Highland is a small but important part, a character who needs to deliver devastating news in an empathetic but concise way. So WandaVision cast Lana Young, a character actor with a lot of experience playing doctors on TV. According to IMDb, she's played a doctor nine times. Here's where you've seen Lana Young before, in scrubs and out.
Lana Young played Pam Douglas on The Vampire Diaries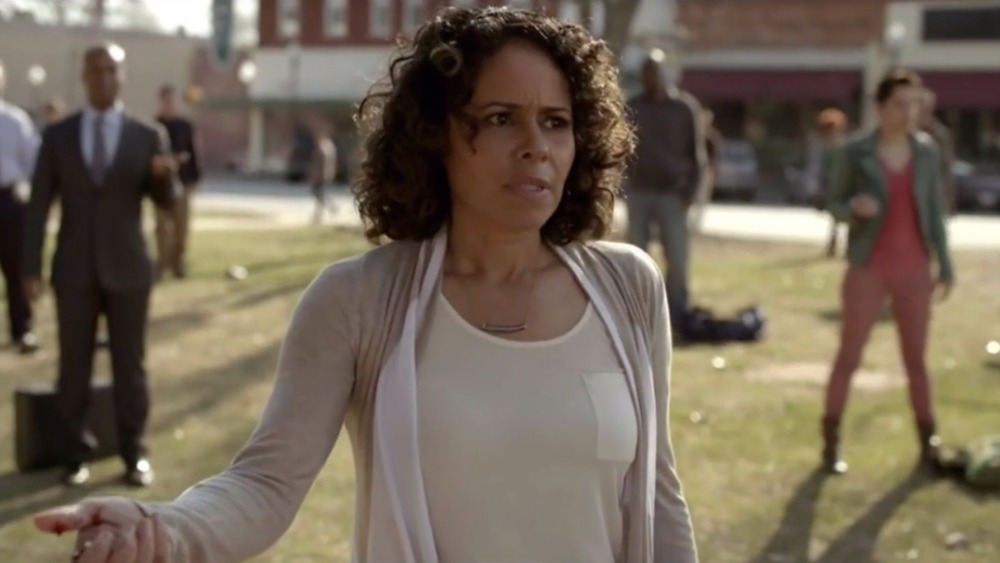 The CW
Lana Young appeared in three episodes of The Vampire Diaries' fifth season as Pam Douglas, Jeremy Gilbert's (Steven R. McQueen) guidance counselor at Mystic Falls High School.
Elena (Nina Dobrev), Jeremy's adoptive brother and guardian, goes to a parent-teacher conference with Mrs. Douglas, which gets crashed by Damon Salvatore (Ian Somerhalder), her ex-boyfriend, who somehow put himself down as Jeremy's primary contact. Mrs. Douglas tells them all the ways Jeremy's been messing up -– missing school, starting fights, and cheating in math class -– before telling Elena and Damon that most behavioral problems come from problems at home, and Jeremy needs a stable living environment. Obviously, he wasn't getting that at the Salvatore Boarding House.
She appeared again later in the season as a different version of Pam Douglas. A mysterious man delivers a vial of blood to her, and her husband soon begins acting strangely. "I think what's wrong is the fact that it's taken you so long to notice that your wife has been colonized by a total stranger," she says, explaining that she's actually "Karl," a "Traveler" living inside of Pam's body. Then she stabs him in the neck with a pair of scissors and travels to the town square, where she and other Travelers participate in a ritual chant in an effort to destroy all vampires. They're unsuccessful, as the show would run for three more seasons.
WandaVision isn't Lana Young's first Marvel gig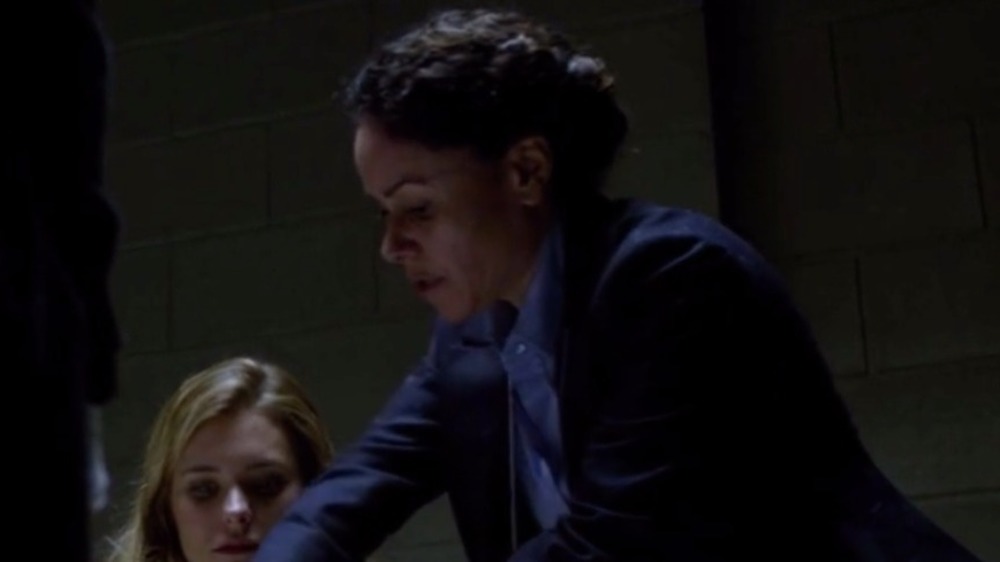 Marvel Studios/Netflix
WandaVision is not the first Marvel TV series Lana Young has appeared on. In 2015, she made a brief appearance on Marvel's Jessica Jones as a detective in the season 1 episode "AKA 1,000 Cuts" as the officer who arrests Pam (Susie Abromeit) for the murder of attorney Jeri Hogarth's (Carrie-Anne Moss) wife Wendy (Robin Weigert). There's a lot of complicated backstory, but basically Pam was Jeri's secretary with whom she was having an affair. Kilgrave (David Tennant), the evil mind-controller, manipulated Wendy into killing Jeri, but Pam arrived at their house during the ensuing confrontation and hit Wendy on the head with a heavy vase.
While the NYPD is holding Pam, Jeri comes to the interrogation room declaring herself Pam's lawyer. Young's detective lets her in, and eventually transfers Pam to central booking. It turns out that Pam doesn't want to have anything to do with Jeri, since she figured that Jeri brought Kilgrave to her house to compel Wendy to sign divorce papers. She was bad news, that Jeri Hogarth.
She was Dr. Lopes on Tell Me a Story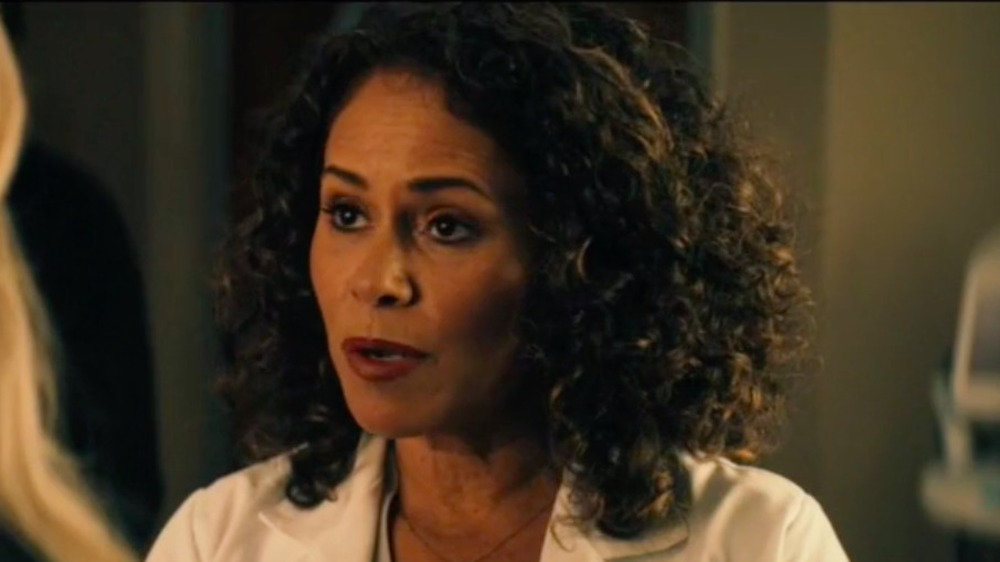 CBS All Access
Lana Young's most recent medical role before WandaVision was as Dr. Lopes in season 2 of CBS All Access' fractured fairy tale anthology series Tell Me a Story. She acted with Carrie-Anne Moss on this show, too.
Dr. Lopes offers Ashley Rose Pruitt (Natalie Alyn Lind) medical advice and encouragement after the rising country music star is injured in an explosion. Ashley's mother Rebecca (Moss) asks the doctor if her daughter will be able to sing, and she answers that Ashley's throat and vocal cords have been badly damaged, and it's too early to say what the end result will be. Ashley wears a Phantom of the Opera-style mask to cover her burned face, and her depression leads her to hide away in her house, like the Beast from Beauty and the Beast.
It's a small role, but it's easy to imagine the WandaVision team watching Lana Young's compassionate performance in the scene and realizing that it was exactly what they needed for the crucial opening moments of the fourth episode. Lana Young herself is proud to specialize in playing doctors -– in her bio on her website, she writes, "You know the phrase, 'I'm not a Doctor but I play one on TV?' That's me."