The Cast Of James Gunn's Peacemaker Series Has Officially Assembled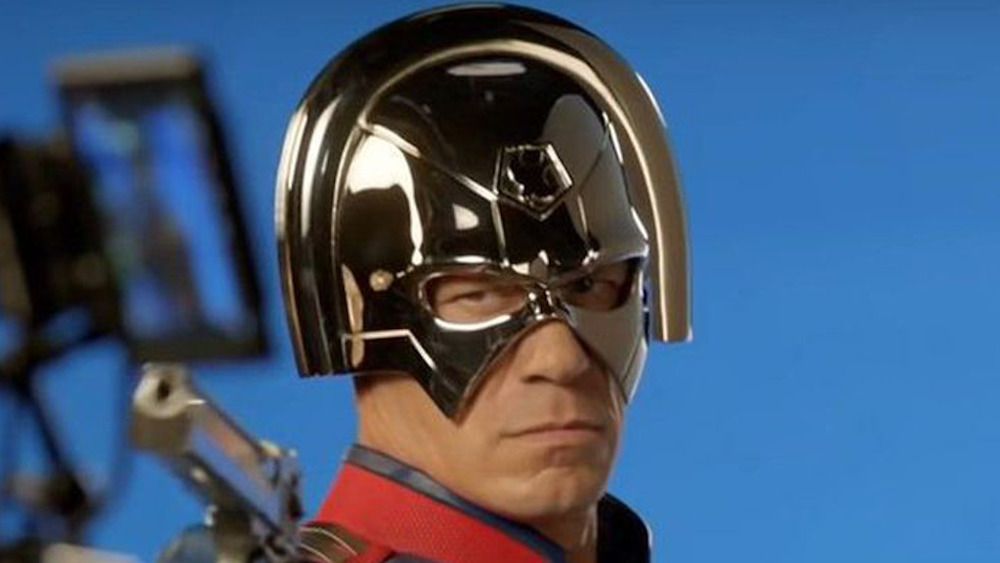 HBO
James Gunn's Peacemaker series is finally taking shape... with an all-star cast.
The filmmaker took to Twitter on February 18, 2021 to share a photo of the core cast of Peacemaker, a new HBO Max series Gunn is crafting for DC's venture into prestige television. "Are you ready for what the #Peacemaker crew is cooking up?" Gunn asks in a Tweet, alongside several tags and a jubilant photo of his core group of actors.
That group includes wrestler turned actor John Cena — who will play the titular Peacemaker, a violent vigilante who uses his strength for righteous reasons — alongside Steve Agee and Jennifer Holland, who play two characters from the original comics (prison warden John Economos and NSA agent Emilia Harcourt, respectively). The rest of the cast, which includes Danielle Brooks (Orange is the New Black), Chris Conrad (Patriot), and Chukwudi Iwuji (Designated Survivor), will play a set of brand new characters — specifically, Leota Adebayo, The Vigilante, and Clemson Murn.
Star John Cena retweeted Gunn, adding his own excited comments: ""Incredibly grateful to work with such talented folks under the direction of our writer/director @JamesGunn on @DCPeacemaker. Working with this team (and these questionable lawn ornaments) makes every day on set fun ... cannot wait for you all to see!"
James Gunn has a packed film slate in 2021 and beyond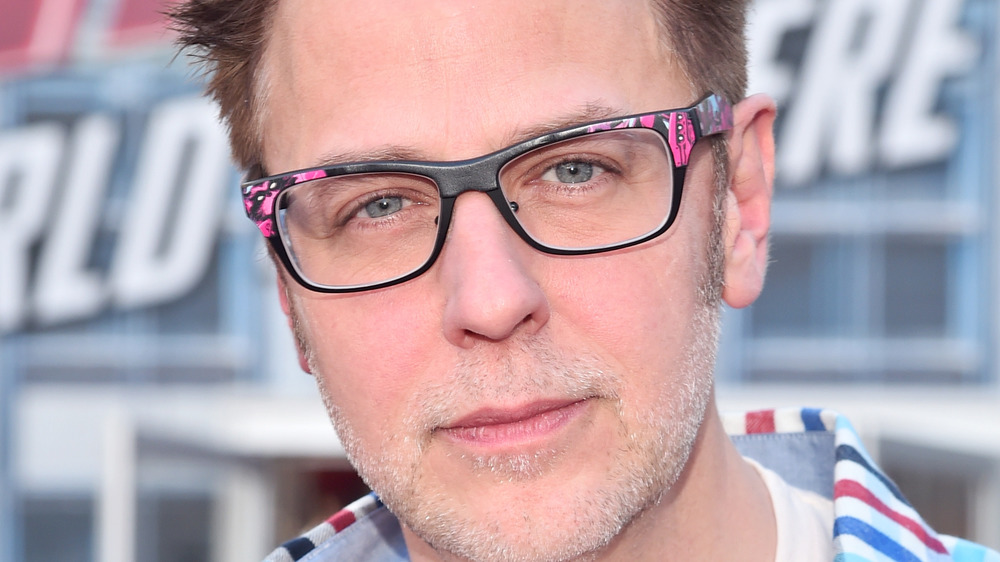 Alberto E. Rodriguez/Getty Images
Between Peacemaker, future Guardians of the Galaxy sequels, and a new take on one of DC's recent films, Gunn has a seriously packed slate coming up over the next few years. After joining the Marvel Cinematic Universe in 2014 with the first Guardians of the Galaxy film, Gunn directed its 2017 sequel, and after a Twitter scandal led to Gunn briefly leaving the MCU, he was offered the chance to take on the DC film of his choice.
Gunn decided to revamp The Suicide Squad, which initially hit theaters — and was directed by David Ayers — in 2016. The film will bring back some members of its original cast, including Margot Robbie's Harley Quinn (who finally got her own standalone film, Birds of Prey in 2020), and will introduce Cena's Peacemaker into the mix, all while giving fans a look at Gunn's witty, unique take on the material with a new story.
The Suicide Squad will come before Peacemaker's eight-episode debut, giving fans at glimpse at Cena's new superhero before he gets his own series. In any case, Gunn has a lot of huge comic book projects coming up, and fans should get seriously excited about his take on these DC heroes.
The Suicide Squad is currently set to be released on August 6, 2021, while Peacemaker is scheduled for January 2022. As for Gunn's MCU projects, Guardians of the Galaxy 3 is set for a 2021 release.