Why Rita From Flora & Ulysses Looks So Familiar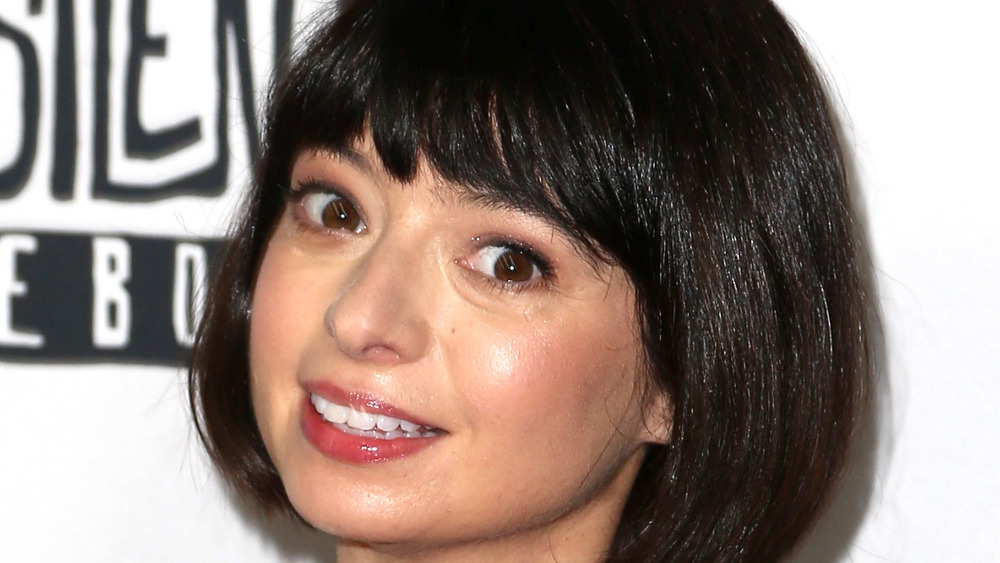 Tommaso Boddi/Getty Images
Superheroes come in all shapes and sizes, from the tiny might of Ant-Man to the towering mass of muscle that is the Hulk. In author Kate DiCamillo and illustrator K.G. Campbell's Newbery Medal-winning novel Flora & Ulysses: The Illuminated Adventures, the superhero in question may throw off even the most avid comic book readers because, well ... he's a squirrel. A squirrel named Ulysses. The fluffy-tailed rodent survives a near-death experience and inexplicably comes out the other side wielding superpowers. Flora Belle Buckman — who's been a comic book fan for as long as she can remember — decides to take care of Ulysses and ensure he uses his powers for good.
The Disney+ adaptation of the same name (minus the subtitle) features most of the characters from DiCamillo and Campbell's original story — including Rita, a waitress surprised to discover Ulysses tucked away in a shoe box. If actress Kate Micucci seems familiar to you, here's where you may have seen her before.
Kate Micucci brought her real-life talents to Scrubs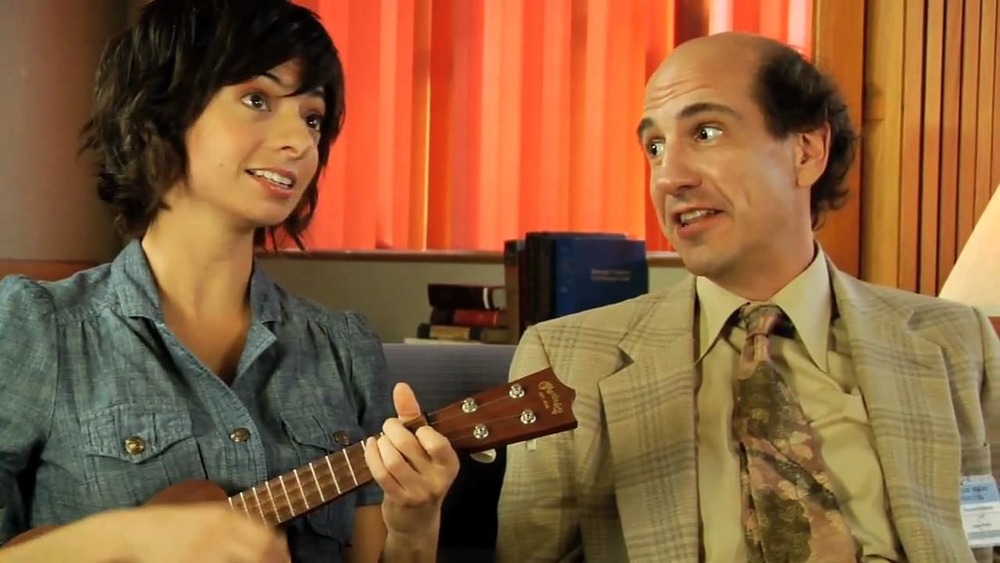 NBCUniversal/ABC
Kate Micucci is part of the two-woman musical group Garfunkel and Oates — "[n]amed after two famous rock-and-roll second bananas" (Art Garfunkel and John Oates), as an article by The Wall Street Journal puts it. Together with actress Riki Lindhome, she fuses comedy and folk trappings to put on quite a show — one that often leaves the audience in stitches. The band has released an impressive number of albums, singles, and YouTube songs since its inception in the late 2000s. Micucci and Lindhome's Garfunkel and Oates: Trying to Be Special was even nominated for a Primetime Emmy for Outstanding Original Music and Lyrics.
When she landed the part of Stephanie on medical dramedy Scrubs, Micucci brought her musical talents with her. Affectionately referred to as "Gooch" or "the Gooch," she plays the ukulele and sings for the child patients of Sacred Heart Hospital. That doesn't mean she won't compose a not-so-child-friendly song every once in a while — she just won't sing it in front of the kids. "Screw You" is probably the best example of this, a spin on Miccuci's Garfunkel and Oates song "F*ck You." She may not be medical personnel, but Gooch remains one of Scrubs' most memorable side characters.
Kate Micucci ran a daycare center in Raising Hope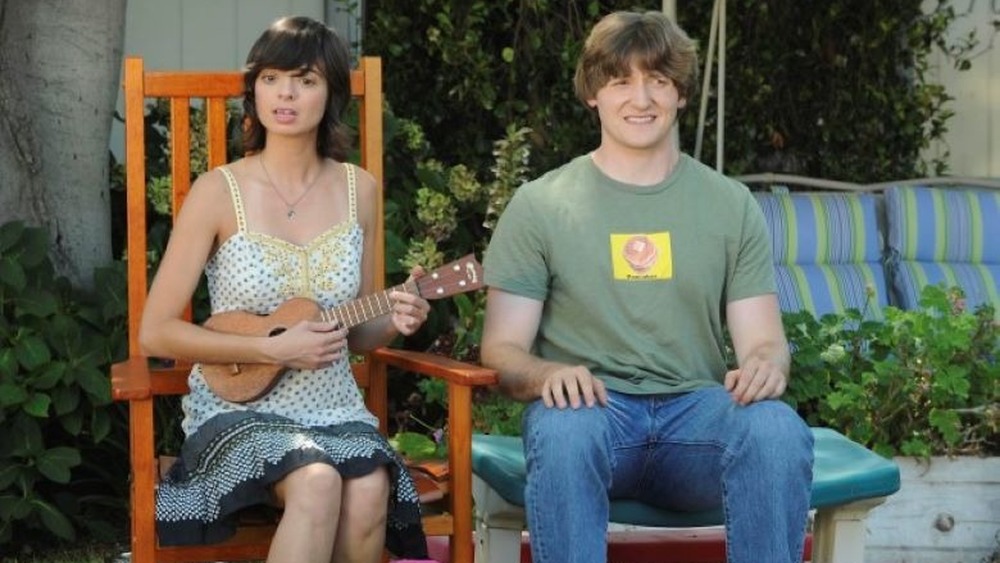 20th Century Studios
The miracle of life is a wonderful thing, but that doesn't mean every new parent is ready for it — especially not when the mother is a serial killer put on death row, leaving the father and the newborn to fend for themselves. Such is the premise of Raising Hope, in which 20-something father Jimmy Chance (Lucas Neff) turns to his family to help raise his illegitimate baby girl, Hope (Baylie and Rylie Cregut).
Shelley Collins (Micucci), a cousin of Jimmy's wife Sabrina (Shannon Woodward), is a great help in this respect. She runs a daycare center that caters to not only children but older folks and even dogs. The place can be a bit of a mess with everything going on and everyone there. Shelley herself can be a bit of a mess, too, but she really is great at what she does. Micucci calls upon her musical background once again for the role, writing and singing songs for Hope and the others.
Kate Micucci played another Ally on 'Til Death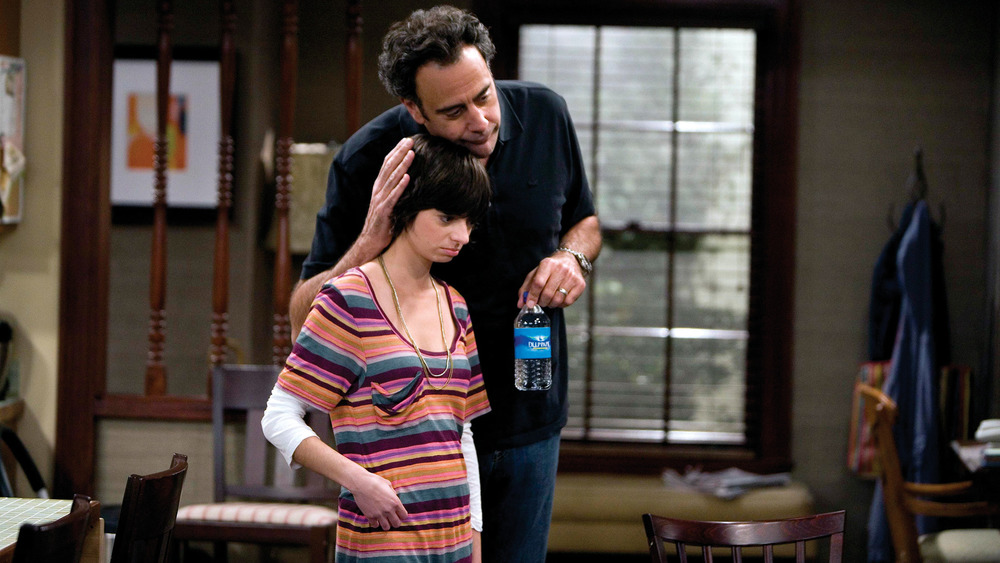 20th Century Studios
Actors and actresses might be replaced in the middle of a show's run or over the course of a film series: It's just a fact of Hollywood life. Sometimes they leave of their own volition, whether because of personal reasons or because their contract has run out and they're no longer interested. Sometimes the circumstances are a bit more dramatic, a result of tension that finally explodes on-set. And sometimes it's ... done on purpose for comedic effect?
Such is the case for Kate Micucci's 'Til Death character Allison "Ally" Stark. Krysten Ritter plays her in seasons 1 and 2, Laura Clery takes her place in season 3 and part of season 4, Lindsey Broad then takes over for another part of season 4, and Micucci rounds out the cast, also in season 4. The running gag is especially important in developing Ally's boyfriend Doug Von Stuessen (Timm Sharp), who addresses the recasting in a series of fourth wall breaks. We won't spoil exactly what happens here, but Micucci's spin on Ally is definitely a fun one.
Kate Micucci fell in and out of love on The Big Bang Theory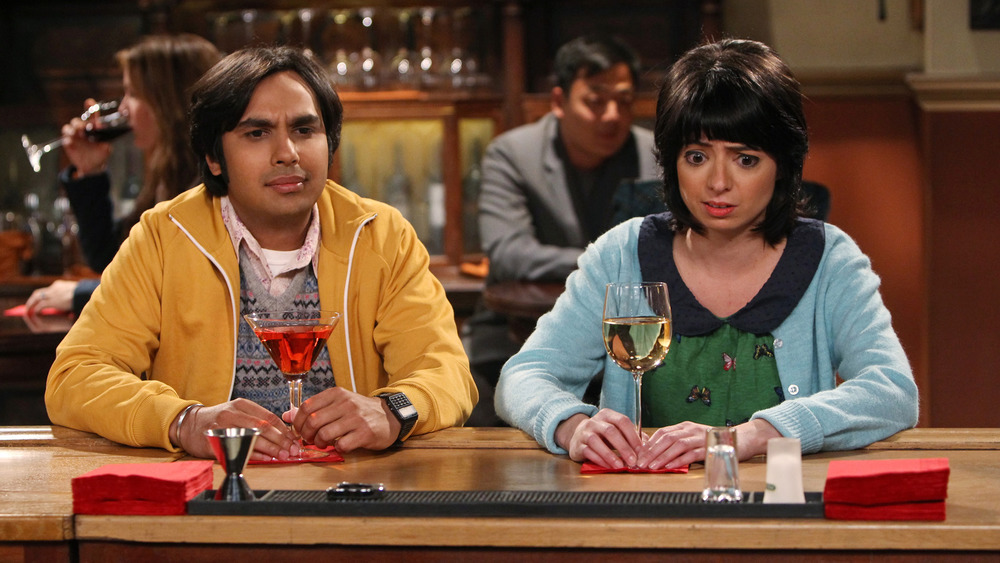 CBS/Warner Bros.
The Big Bang Theory makes no secret of its characters' love of comic books, from the T-shirts they wear to the impressive array of paraphernalia peppering their apartments. So, when Raj (Kunal Nayyar) meets a woman named Lucy (Micucci) at a Valentine's Day singles' party at a comic book store, it seems like a dream come true. As ever, though, things aren't always what they seem.
Lucy is consistently plagued by social anxiety — severely enough that she'll even run out on a date if she thinks there are too many people around. As she eventually reveals to Raj, she went to the singles' party not out of a love for comics but because she's been trying to force herself to get used to crowds. Even so, the relationship works ... for a while, at least.
Micucci returns as Lucy several times over the course of the series even after breaking up with Raj, believably portraying the character's social anxiety and growth every time. Interestingly, the actress was originally considered for the role of Amy Farrah Fowler, who Mayim Bialik ended up playing instead.
Kate Micucci wasn't a very good nun in The Little Hours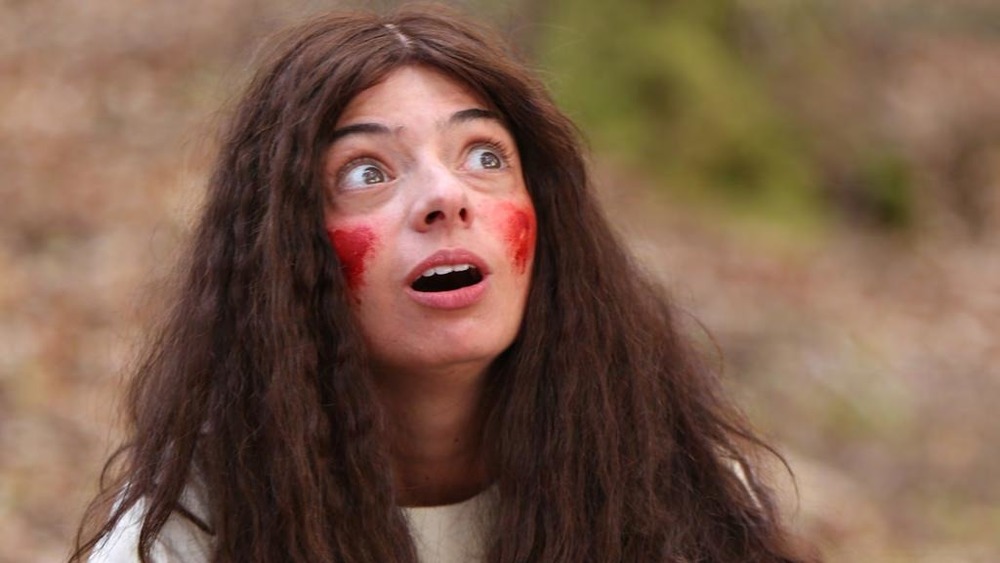 Gunpowder & Sky/Universal Pictures
By and large, nuns are associated with all things good and holy. Jeff Baena's The Little Hours, however, turns that generality on its head. Set in a remote corner of Italy in 1347, the film focuses on a group of young nuns who've been cooped up in their convent for as long as they can remember. And as everyone quarantining due to COVID-19 knows, long-term isolation can make people go stir-crazy.
Sister Ginevra (Micucci) is no exception to this, nun or not. She's always been something of a gossip, but the arrival of the convent's handsome new gardener Massetto (Dave Franco) makes her more than that. Her life — and the lives of Sisters Alessandra (Alison Brie) and Fernanda (Aubrey Plaza) — begins to spiral out of control by 14th-century Roman Catholic standards, but to modern viewers, her desires and actions may be more understandable. Things really do get out of hand by the end, though, and Ginevra plays an important part in what happens. It's ... well, let's just say Micucci goes all-out with this performance and leave it at that, shall we?