The Real Life Black Widow Killer Behind Aubrey Plaza's Criminal Minds Unsub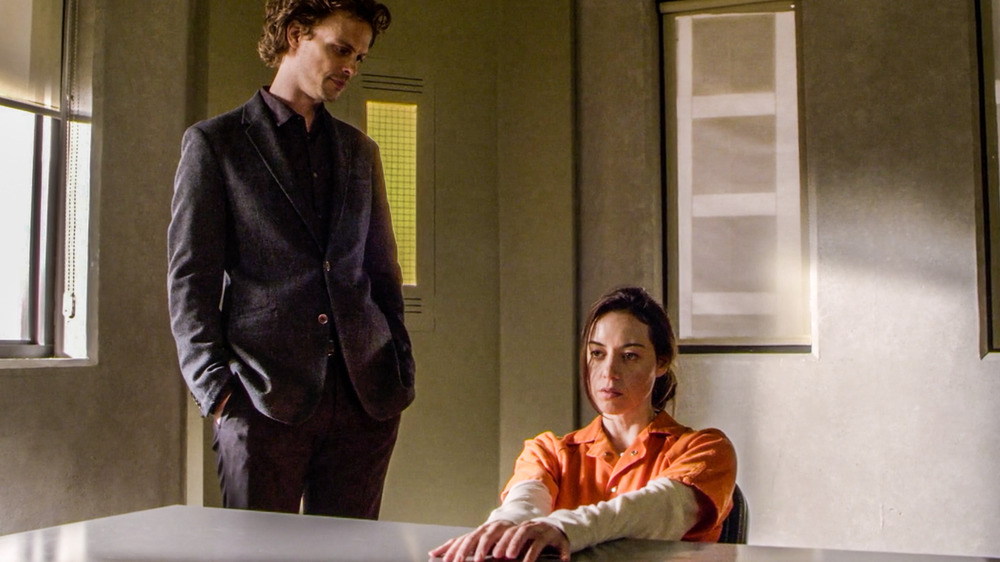 CBS
The super successful crime drama on CBS, Criminal Minds, finished its 15 season run in 2020. It may no longer be on the air, but it certainly left its mark on television, maintaining a huge fanbase who love the characters and dark storylines. During its long run, Criminal Minds was lucky to have a lot of very talented actors guest star, including Aaron Paul, James Van Der Beek, Jason Alexander, and Jane Lynch, who has a larger role as Diana, the mother of Dr. Spencer Reid (Matthew Gray Gubler).
Out of all the guest stars, one in particular stood out for fans as a favorite, and that's Aubrey Plaza's appearance as serial killer Cat Adams, a "black widow" killer, who seduces men before killing them. Plaza — known for her appearances on shows like Parks and Recreation and Legion, as well as films such as this year's Happiest Season — is a very familiar face. Her character, Cat, has a particularly intense relationship with Reid, who she meets in season 11. Quite smart herself, she is tricked by Reid into thinking the FBI has her father Daniel, who she's been hunting for years, in custody. To say she holds a grudge against Reid would be putting it lightly. Appearing in two episodes in season 12 and one in season 15, Cat plots revenge against Reid, taking his mother hostage and framing him for murder. 
Though Plaza definitely makes the character her own, Cat is actually based on a real life serial killer from England.
Aubrey Plaza's Criminal Minds character is based on murderer Joanna Dennehy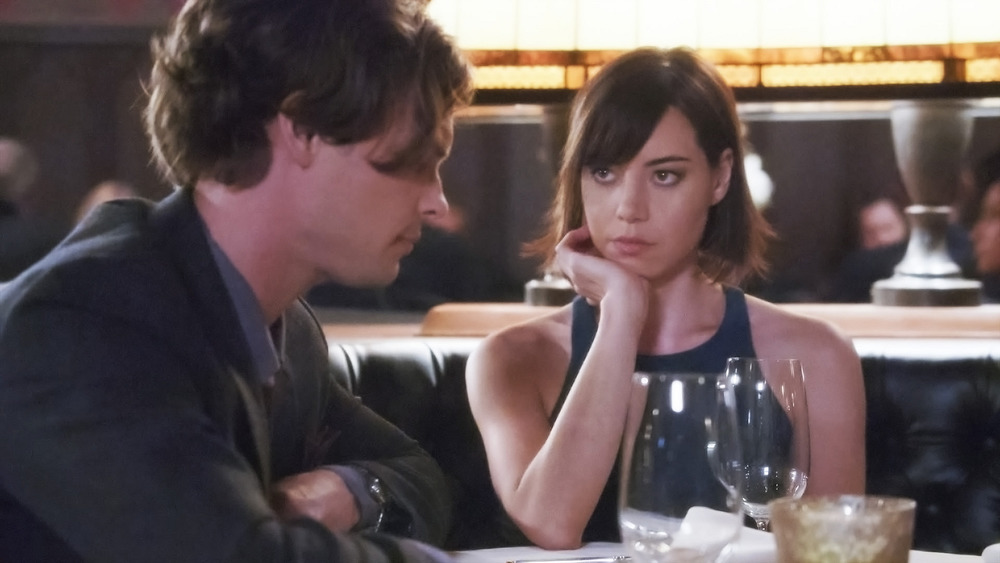 CBS
It was in Cambridgeshire, England, in 2013, where the so-called Peterborough ditch murders occurred. The series of murders were committed by a woman named Joanna Dennehy, who was later diagnosed with psychopathic, antisocial, and borderline personality disorders, according to BBC's account of court proceedings. This, along with a self-diagnosed history of depression and other issues, hints at a life likely filled with trauma.
The combination of mental illnesses and tough upbringing are traits shared by both Dennehy and Plaza's character Cat, who was abused by her birth father and foster father, which attributed to her transformation into a killer. According to Film Daily, Plaza's character was directly based on Dennehy — who, in real life, stabbed three men, Lukasz Slaboszewski, John Chapman, and Kevin Lee, for no obvious identifiable reason. She also attempted to kill two other men, who miraculously survived their wounds. She confessed to all of her crimes. Also like Dennehy, who never had a female victim and was said to have been very against the idea of killing women, Cat in Criminal Minds — whose mother was murdered by her father — turns homicidal at the thought of any man who wants to kill his wife. 
Looking at the similarities between Cat and the real-life murderer, Dennehy, the inspiration seems obvious. Along with Dennehy, though, there have been many female killers throughout history labeled "black widow" killers, who were likely similar sources of inspiration for both Cat's character and other unsubs on Criminal Minds.