Dave Franco Explains Why He Was Once Hesitant To Work With Brother James Franco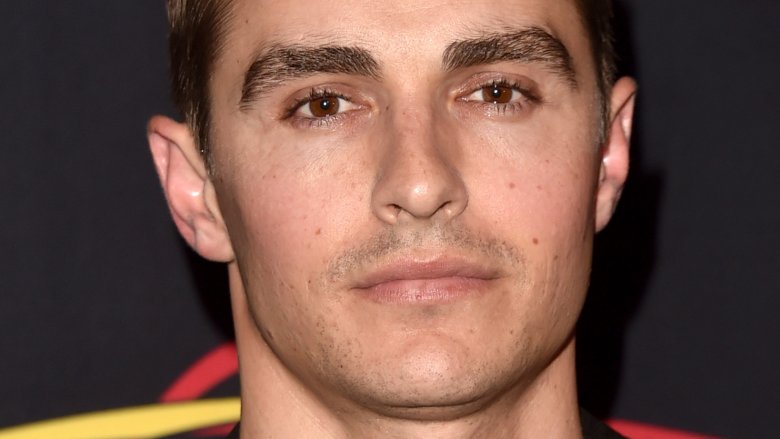 Getty Images
Acting runs in the Franco family, but it's taken two members quite some time to work together on screen—and there's a reason why.
James Franco, who began his career in the 1990s and broke through with his starring role as Daniel Desario in Freaks and Geeks, and his brother Dave Franco, known for his laugh-out-loud performances in comedy romps like 21 Jump Street, Neighbors, and The Little Hours, are finally collaborating for The Disaster Artist, the upcoming flick about the making of the Tommy Wiseau-directed cult catastrophe The Room. 
Speaking during an interview session at the Toronto International Film Festival this week, the younger Franco explained why he was initially wary of working with his older sibling James, and why he said yes to playing Greg Sestero to James' Tommy Wiseau in The Disaster Artist. 
"I didn't want people to think I was riding his coattails. I just wanted to do my own thing," said Dave Franco (via Entertainment Weekly) of why audiences haven't seen a Franco-filled film before. "To be completely honest, when I was first starting out, everyone knew who [James] was and so I just made a choice that I just wanted to do my own thing for a little while."
He then noted that The Disaster Artist finally "felt like the right time and the right project and the right dynamic" to truly allow both brothers' talents to shine on screen and to accommodate their abilities. 
Dave Franco's wife Alison Brie, who has made a major name for herself in roles on the beloved series Community and Mad Men, stars in the film as his character's girlfriend Amber. Josh Hutcherson as Philip Haldiman, the actor who plays Denny in The Room; Zac Efron as Dan Janjigian, who appears as Chris-R in The Room; Ari Graynor as Juliette Danielle, the actress who portrays Lisa in The Room; and Jacki Weaver as Carolyn Minnott, the actress who plays Claudette in The Room also star. Seth Rogen, Hannibal Buress, Andrew Santino, June Diane Raphael, and Nathan Fielder round out the cast. Bryan Cranston, Zach Braff, J.J. Abrams, Lizzy Caplan, Adam Scott, Danny McBride, Kristen Bell, Keegan-Michael Key, and Tommy Wiseau himself are set to make cameo appearances in the movie.
Here's the fim's official synopsis: "The Disaster Artist is the true story of the making of the film The Room which has been called 'the Citizen Kane of bad movies.' Tommy Wiseau's cult classic has been screening to sold-out audiences nationwide for more than a decade."
Helmed by James Franco, who worked from a screenplay written by Scott Neustadter and Michael H. Weber, will arrive in theaters on December 8. Until then, discover the untold truth of The Room.