Why Some Fans Are Happy That Emma Roberts Isn't Returning To American Horror Story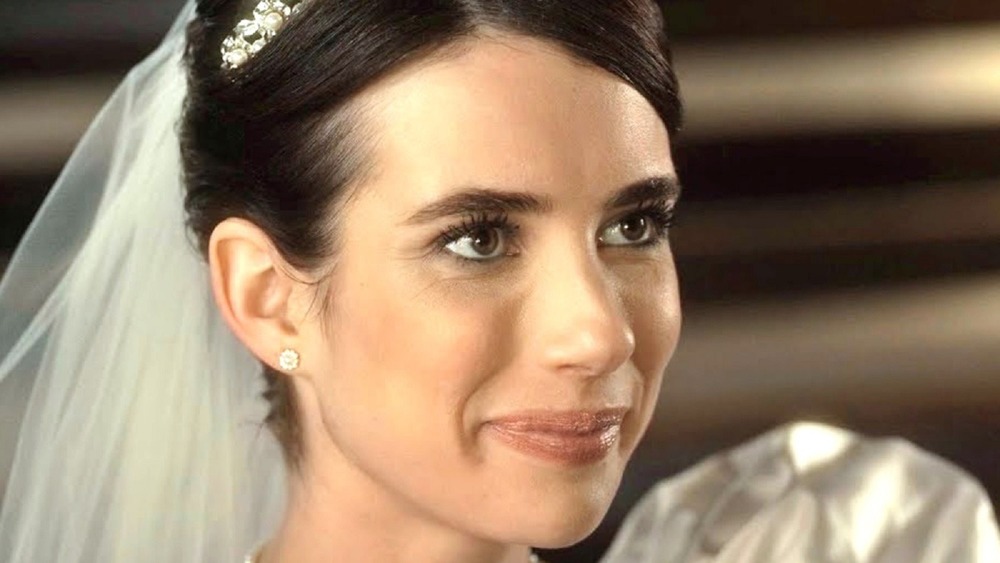 FX
As an anthology series, American Horror Story allows its cast members to make multiple returns in either recurring roles or as new characters to keep things fresh. With veterans such as Sarah Paulson, Lily Rabe, and Evan Peters constantly cycling in and out of various AHS installments, fans are always in for a treat whenever recurring cast members pop in for new seasons. Although these actors have been a part of the AHS universe since the first season, Ryan Murphy eventually introduced new faces that would also reappear in later seasons. Of these new cast members, Emma Roberts, is a standout and is well-known for playing a handful of different characters on various seasons of American Horror Story. 
The actress made her AHS debut in Coven, playing the role of self-absorbed starlet Madison Montgomery. Afterward, Roberts would go on to portray characters such as Maggie Esmerelda and Brooke Thompson in subsequent seasons. However, in an article from Screen Rant, it was reported that the actress wouldn't return for the show's upcoming tenth season. Despite the fact that Roberts was a recurring face in the AHS cast, some fans aren't too upset about the actress' departure.
Fans think Emma Roberts doesn't bring anything to the show, except chaos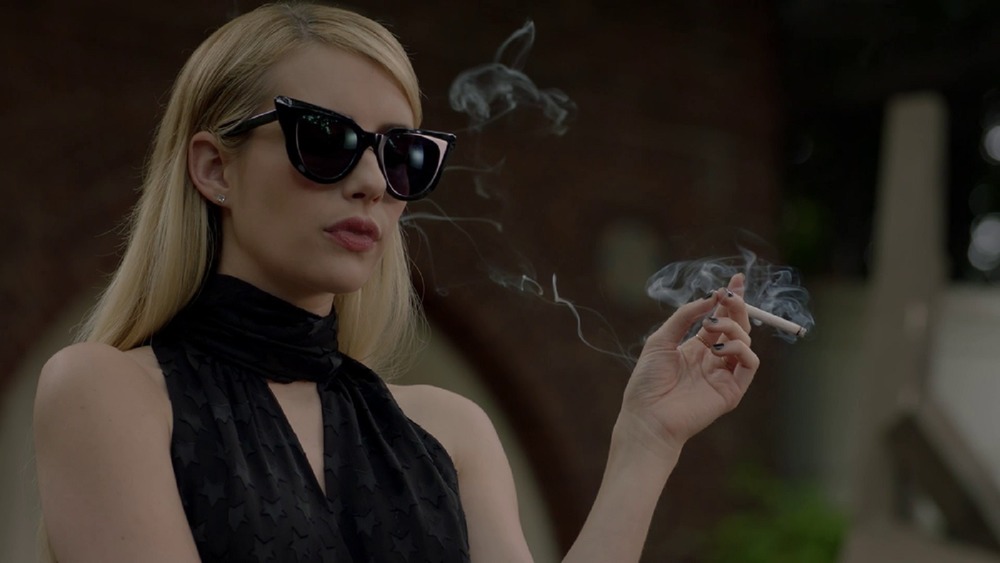 FX
In a Reddit post titled "Happy Emma isn't in this season," a user cited a variety of reasons why they're glad Emma Roberts won't be returning for season ten of American Horror Story. They felt that Emma "[didn't] really add much to the show." Additionally, they also felt that the actress' range was limited: "She plays the same role over again with a different name. She does a great job at playing the "b*tchy" character. But, after being on the show for a few seasons it gets boring to see her doing the same role."
Another fan chimed in and agreed with the critiques. On top of this, the user also stated that they had read about drama during filming between Roberts and her ex-fiancé and co-star, Evan Peters. "I don't think she's at the same level as the other actors, and also I read that even when [her and Evan] were together, they were very disruptive on set because they either made out or fought constantly. I think Evan is one of the best actors in the ensemble and much more iconic in the show than Emma so if I have to choose I don't even have to think about it," they wrote.
The aforementioned problems that the former couple had faced were reported by OK Magazine in 2015. According to the article, an anonymous source said, "Basically, as soon as the director yells, 'Cut,' Emma and Evan are making out. That is, if they're not screaming at each other." Additionally, the couple reportedly got into a physical altercation with each other back in 2013. The couple eventually called off their engagement in 2019, just after the AHS: Apocalypse premiered in late 2018. Since then, neither Roberts nor Peters have worked together on the show, since the former didn't return for the show's ninth season, Cult. Based on all these problems, perhaps it might be for the best for fans and cast members alike that Roberts takes a break from American Horror Story.