The Sarah Paulson Thriller That Everyone's Glued To On Hulu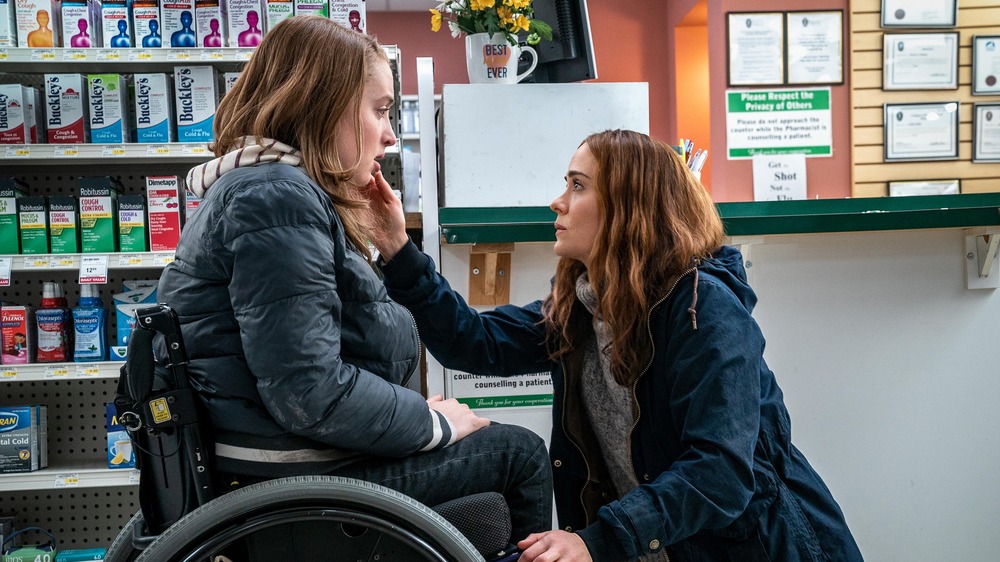 Hulu
Sarah Paulson – whose become an even bigger name in Hollywood thanks to her roles in American Horror Story and The People v. O.J. Simpson: American Crime Story, for which she won an Emmy and Golden Globe playing Marcia Clark – has a new thriller on Hulu that everyone's watching. 
Entitled Run, the movie is directed by Aneesh Chaganty, who previously made his directorial debut with the critically acclaimed 2018 thriller Searching. In Run, Paulson plays Diane Sherman, the protective mother of Kiera Allen's Chloe, who was born prematurely. Chloe ultimately developed a number of debilitating conditions — such as asthma, hemochromatosis, and paralysis — and as a 17-year-old, she uses a wheelchair and wholly depends on her mother to take care of her. The mother-daughter pair live in a rural area and Diane homeschools Chloe, who loves technology and engineering and wants to pursue a career in the field, hoping to attend the University of Washington.
Everything seems fine until Chloe discovers that the pills she's been taking are actually prescribed to her mother, hidden by a new label, and might not even be what Diane claims they are. Chloe tries to get more information and finds out that there's quite a lot Diane has been hiding from her in order to keep her control over her daughter, completely upending everything Chloe thought she knew about her life.
Run is about when a mother's love goes too far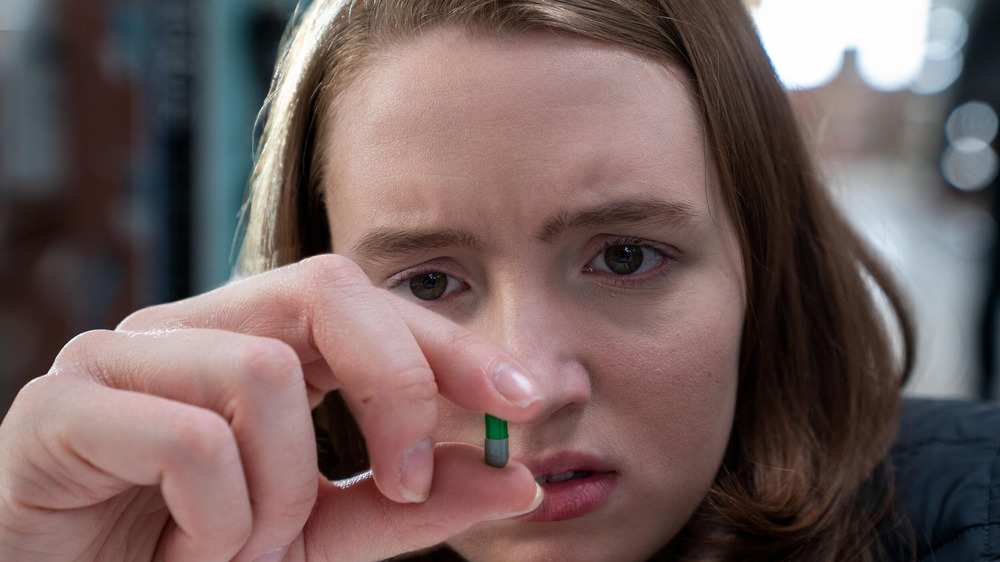 Hulu
For people who are intrigued by the real story of Gypsy Rose and Dee Dee Blanchard — brought to the screen in another Hulu project, The Act — Run is definitely a must-see thriller. Diane and Chloe's relationship explores the depths of a mother's love and how Munchausen syndrome by proxy (also known as factitious disorder imposed on another) twists a person. 
Unsurprisingly, Paulson has no trouble embodying the character of Diane — soft on the outside and unhinged on the inside — as she recently starred in Netflix's Ratched as the iconic malevolent title character.
Allen, who plays Chloe, also holds her own, making a statement with her first movie role. Like Chloe, Allen uses a wheelchair, expanding representation and shifting stereotypes about people with disabilities. In an interview with MTV, Allen spoke about the significance of Run, explaining how it's "the first major thriller in over 70 years to star a real wheelchair user," and that she's "very glad to be a part of breaking that barrier down." 
The film frames inaccessibility as the villain alongside Diane: Chloe tries to run away from her mother but, for obvious reasons, can't literally do so, so she's forced to adapt and find other ways to get help. But Chloe isn't defined by her disability, and she's a very intelligent and determined protagonist. 
Whether you decide to watch Run for the thrills and devious storyline or for Paulson and Allen and their superb acting, the new Hulu thriller is certainly worth checking out.