The DuckTales Reunion You Didn't Notice In Flora & Ulysses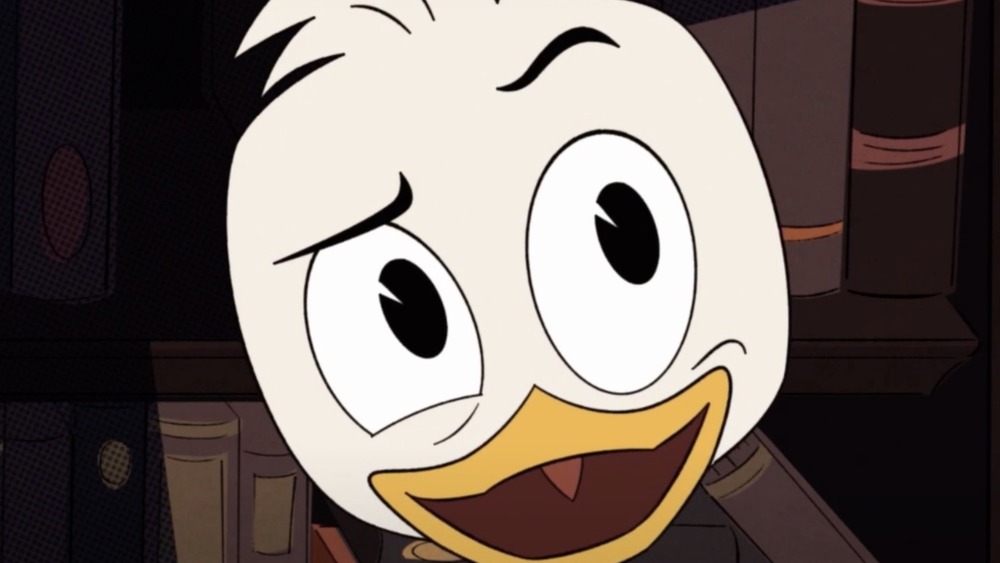 Disney
We may receive a commission on purchases made from links.
Flora & Ulysses, a movie about a ten-year-old girl named Flora who rescues a squirrel with superhero powers, should not be confused with Marvel's lighthearted comic book hero in Squirrel Girl. Yet fans of other Disney properties may still want to take note, even if they've never heard of the charming children's book on which this is based. That's because it looks like this upcoming Disney+ original film features some actors that will be familiar to fans of the 2017-2021 DuckTales reboot. 
In the book Flora & Ulysses: The Illuminated Adventures by Kate DiCamillo, Flora Belle Buckman is a "natural-born cynic," in her mother's words, whose parents recently separated. She rescues a squirrel from a vacuum cleaner and then discovers that the squirrel has developed superpowers from his accident. She names her new friend, who can now communicate with her, after the vacuum cleaner brand. According to Disney+, this leads to "a series of humorous, antic-filled adventures that ultimately change Flora's life — and her outlook — forever."

Disney says that Flora & Ulysses is set to star Matilda Lawler, Alyson Hannigan, Ben Schwartz, Anna Deavere Smith, Danny Pudi, Benjamin Evans Ainsworth, Janeane Garofolo, and Kate Micucci. It was directed by Lena Khan and produced by Gil Netter. You may recognize some of these names.
Four of Flora & Ulysses' stars had major roles in 2017's DuckTales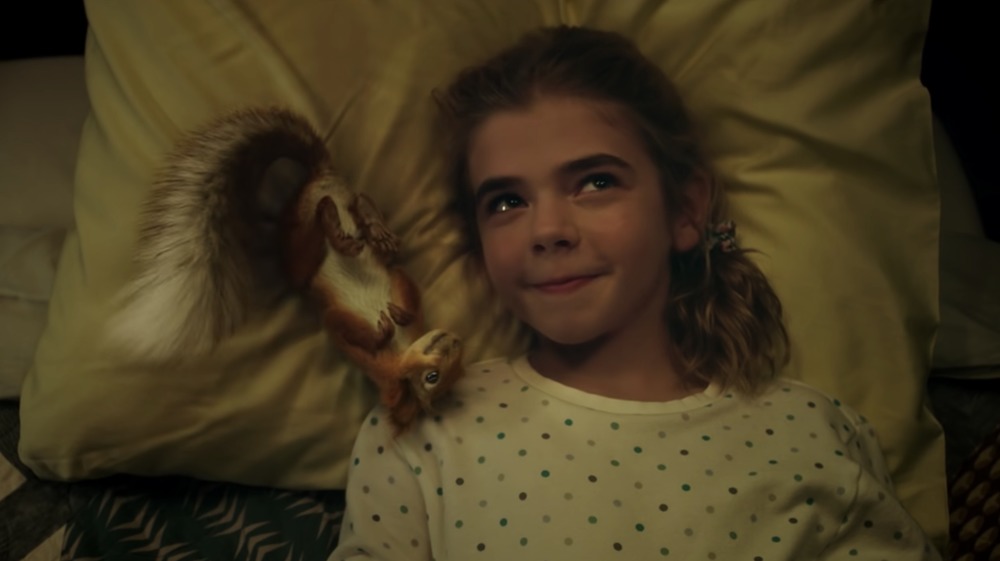 Disney
The cast of DuckTales from DisneyXD included some first-tier talent, including David Tennant (Doctor Who, Broadchurch) as Scrooge McDuck and a series of high-profile guest stars that included Don Cheadle, Lin-Manuel Miranda, and Catherine Tate. And it looks like the cast of Flora & Ulysses draws heavily from the cast of DuckTales, which provides something of an on-screen reunion for the stars, who wrapped on the series around December 2020.
For starters, all three of Scrooge McDuck's grandnephews, Dewey, Huey, and Louie, are represented in the Disney movie. Ben Schwartz (Parks and Recreation), who voiced Huey, plays Flora's father George Buckman, a comic book artist who is down on his luck because no one will publish his work. Huey, played by Danny Pudi (Community), appears as a character named Miller. Bobby Moynihan, better known as Louie to DuckTales fans, does a turn as a comic book clerk named Stanlee, which has obvious implications. Flora, in the original book, is a fan of a comic book superhero named The Amazing Incandesto — and in the movie, it looks like Disney may have replaced him with characters such as Iron Man, Black Panther, and Captain Marvel, which makes the cheeky Marvel reference even more relevant. Kate Micucci (Steven Universe, Scooby Doo and Guess Who?) also appears in Flora & Ulysses as a waitress named Rita. Sounds like her old character Webby Vanderquack's love for animals will translate well to her new gig. 
Fans will have to wait until the movie debuts on Friday, Feb. 19, to understand exactly the roles the DuckTales crew will play in the new Disney movie and how much airtime they'll get, but this is a surprising and fun reason to watch if you loved that previous show and miss its stars. As Flora herself might say, "Holy unanticipated occurrences!"