That's What's Up: The slightly improbable rise of Squirrel Girl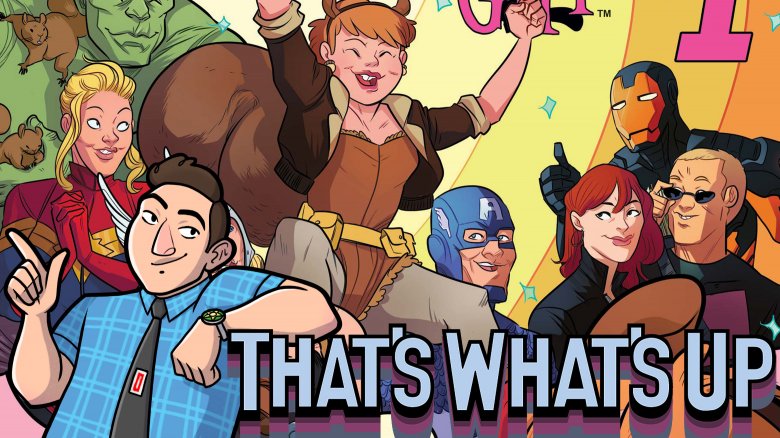 Each week, comic book writer Chris Sims answers the burning questions you have about the world of comics and pop culture: what's up with that? If you'd like to ask Chris a question, please send it to @theisb on Twitter with the hashtag #WhatsUpChris, or email it to staff@looper.com with the subject line "That's What's Up."
Q: I'd like to hear your take on Squirrel Girl. How did she go from a joke to a character holding down a long-running, beloved series? What is it about her that makes her work?  — @lotr_dan
As someone who grew up reading comics in the '80s and '90s, it never ceases to amaze me that we're living in a time when superhero media is basically the most dominant thing in pop culture. Like, the omnipresence of the Batman logo when the '89 movie came out was one thing, but it only really lasted a single summer. Fast forward 30 years, and we exist in a world where I just saw a movie about the Kree-Skrull war and the most highly anticipated billion-dollar blockbuster of the year is going to be the fourth film starring Rocket Raccoon. It's wild, and I love it.
But even with all that, there's nothing that's been as surreal for me as going into a store last October and seeing a Squirrel Girl Halloween costume for kids hanging up right next to Superman, Batman, and Wonder Woman. We're at the point where she's in one of Marvel's longest-running comics and has been featured as a main character on more than one cartoon, and I'll be honest: as little as ten years ago, I don't think any of us would've called that one.