The Ending Of To All The Boys: Always And Forever Explained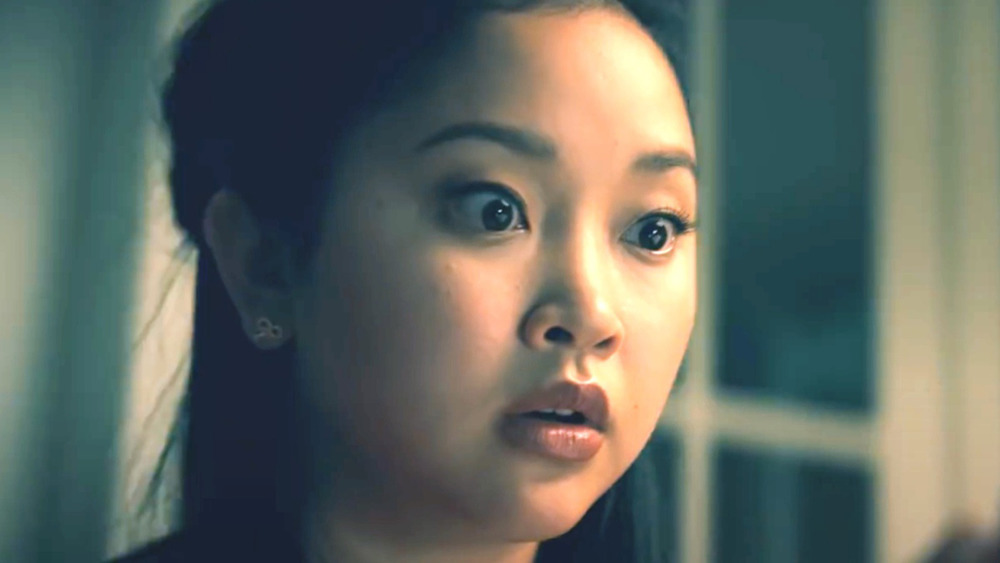 Netflix
The third — and likely final — film in Netflix's popular To All the Boys I Loved Before franchise has finally arrived, and fans can finally find out what happens to their heroine, Lara Jean Covey (Lana Condor).
After the events of the first two films, 2018's To All the Boys I've Loved Before and 2020's To All the Boys: P.S. I Still Love You, Lara Jean and her perfect boyfriend, Peter Kavinsky (Noah Centineo), are perfectly happy together as they begin their senior year of high school. The two have a plan for their future — they'll both go to Stanford University, and continue their relationship — but when Peter gets into Stanford and Lara Jean doesn't, their entire trajectory hits an irreversible snag.
When the two take a school trip to New York City, the situation gets even more complicated when Lara Jean must choose between attending Berkeley, which is an hour away from Stanford, or New York University, which becomes a real possibility after she discovers how much she loves Manhattan. From college decisions to Peter and Lara Jean's future as a couple to family dynamics, here's the ending of To All the Boys: Always and Forever, explained. This should go without saying, but spoilers ahead!
Peter needs to learn to compromise and choose love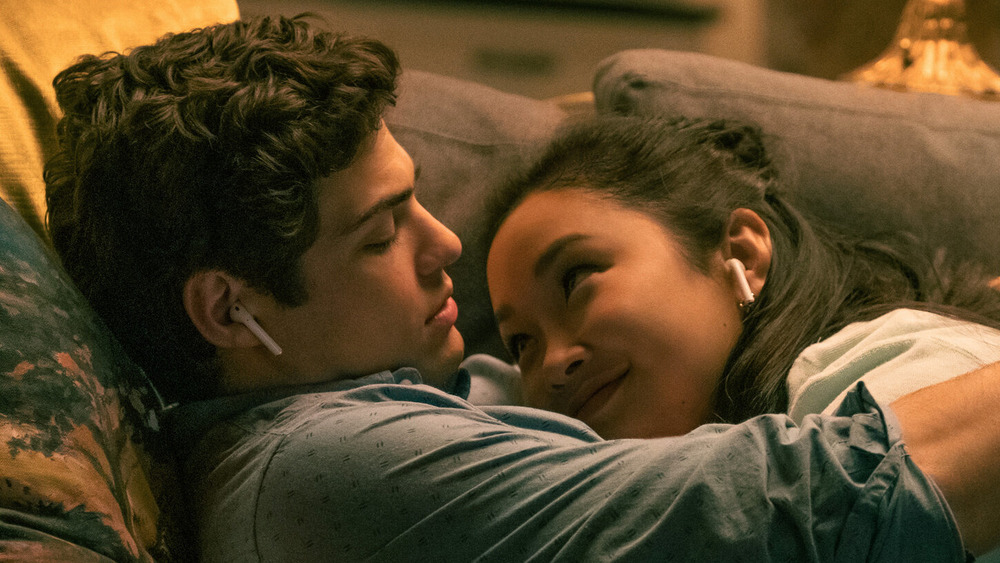 Netflix
Though the To All the Boys I Loved Before films definitely focus on Lara Jean and her internal journey — even using her narration to tell the story — Peter has become one of the most crucial and pivotal characters in the series. As a result, while Lara Jean has to make an enormous decision about her future and whether she wants to go to college in New York or California, Peter must also grapple with Lara Jean's choices... and reconcile with his father.
During the class trip to New York, where Lara Jean finds independence outside of her relationship, Peter is clearly concerned and feels left behind; as a result, when Lara Jean tries to seduce him after their senior prom, he admits that he's devastated, and breaks up with her.
However, an unlikely figure helps Peter figure out what he really wants: his father, who left his mother and started a new family when Peter was young. After begrudgingly reconciling with his absent father, who tells him that love means doing whatever you can to keep the one you love in your life, Peter realizes what he must do. Ultimately, he writes Lara Jean her own love letter and tells her that the distance is no obstacle, and they agree to stay together. There's no question that Peter makes this decision because of his love for Lara Jean, but it also shows major growth for him as a character; he's willing to compromise and stray from his rigid, Stanford-only plan for somebody that he loves, just as he's willing to accept his father back into his life after years of resentment. Now more than ever, Peter is ready for a real, adult relationship — even one that spans thousands of miles.
Lara Jean has to decide what she truly wants for herself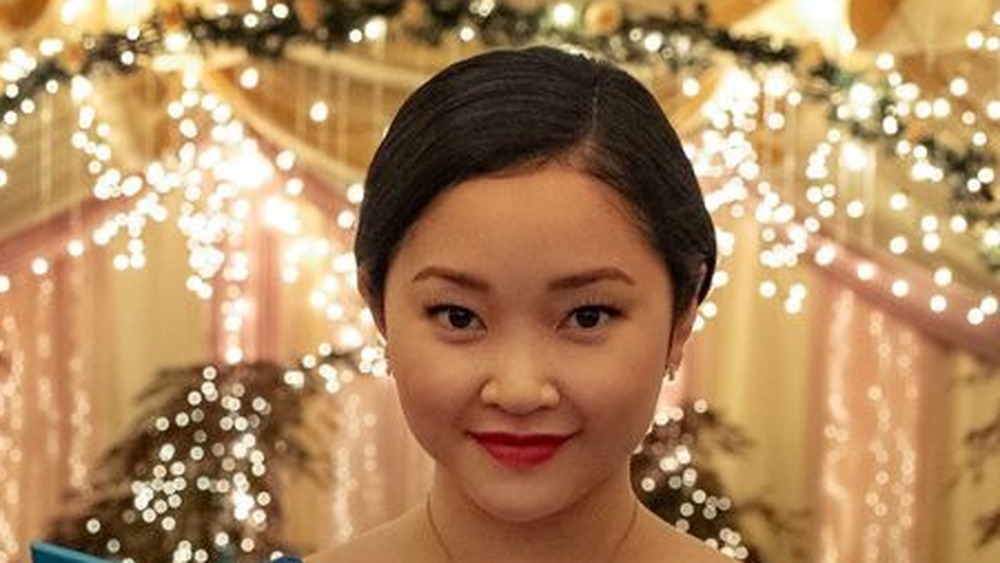 Netflix
Though it seems, at first, like all that Lara Jean wants out of life is to be with Peter, get married, and start a family, discovering the city of New York and all that NYU has to offer is truly a shock to Lara Jean's system. After dealing with her rejection from Stanford, Lara Jean recalibrates, and decides to go to Berkeley — seemingly not because she likes the school, but because it's only one hour away from Stanford, and by extension, from Peter. She even tells Peter she'll work harder at driving — something she hates doing — so that the two can see each other every weekend.
However, the second that Lara Jean experiences what it's like to be in New York, attending an NYU party and traversing the city with a group of new friends, her entire perspective shifts radically. Despite her love for Peter, she can't give up the idea of living in her dream city and earning an English degree from NYU, and even her father, Dr. Covey (John Corbett), tells her that she needs to decide what's right for herself, not her relationship.
In the end, Lara Jean stands firm in her decision to attend NYU; even when it seems to mean losing Peter in the process. After their breakup, she doesn't backtrack, showing an enormous amount of personal growth in that she is looking out for herself and her dreams rather than trying to appease someone else. It's this strength that draws Peter back to her, and it's this strength that gives Lara Jean the inner fortitude and confidence to continue their relationship, even from opposite coasts. Lara Jean loves love, but in the end, she loves herself the most... which matters more than anything.
To All the Boys: Always and Forever is streaming on Netflix now.