Why The Last Scene Lana Condor Ever Shot Was Cut From To All The Boys 3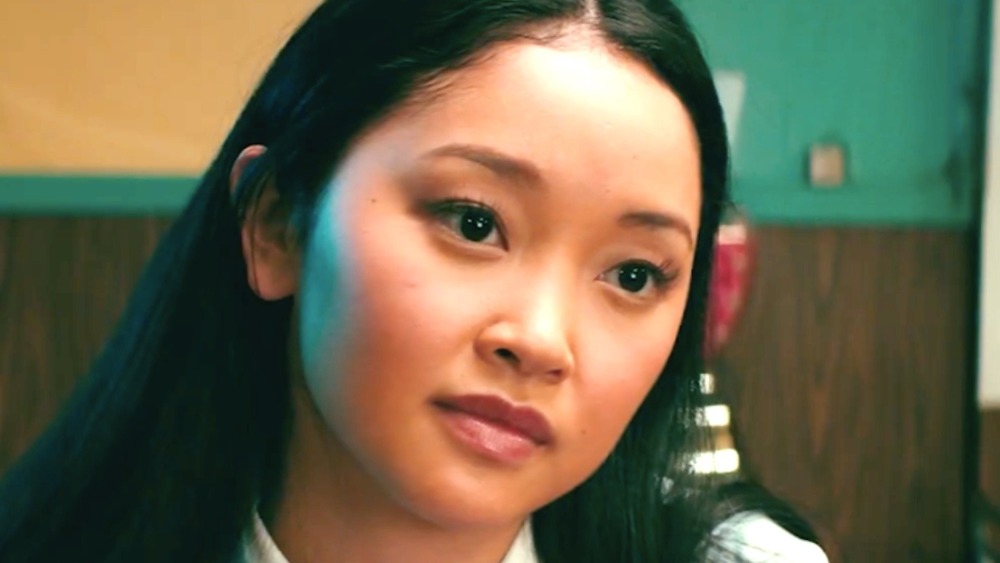 Netflix
Netflix has proven time and time again that the teen romantic comedy is still alive and well. Audiences can't get enough of watching two young people go through various mishaps until they eventually fall in love, and the immense success of Netflix's To All the Boys I've Loved Before is a testament to that. 
The film follows a shy high schooler by the name of Lara Jean (Lana Condor), who writes letters in secret that are addressed to all the boys she's developed crushes on over the years. She finds herself the center of attention when those letters end up getting delivered to the boys, giving Lara Jean the best chance she has ever had of getting together with her current infatuation, Peter (Noah Centineo). 
The film was a massive hit for the streaming platform, pulling in 80 million viewers within the first few months of its release (via Variety). Netflix soon greenlit not one but two sequels, the first of which — To All the Boys: P.S. I Still Love You — came out last year. Now, the trilogy is coming to a close with To All the Boys: Always and Forever, releasing on February 12, 2021. It's the end of an era as we get one final story of Lara Jean and Peter in high school as they navigate what their relationship will look like moving forward. 
It's bound to be emotional viewing for anyone who's kept up with the franchise over the last few years, and no one is sadder to see these movies end than Lana Condor. In a crazy turn of events, the emotional final scene she shot for the trilogy that made her a household name never even made it into the third film. Here's why.
Lana Condor was an emotional wreck for the final scene she filmed for To All the Boys 3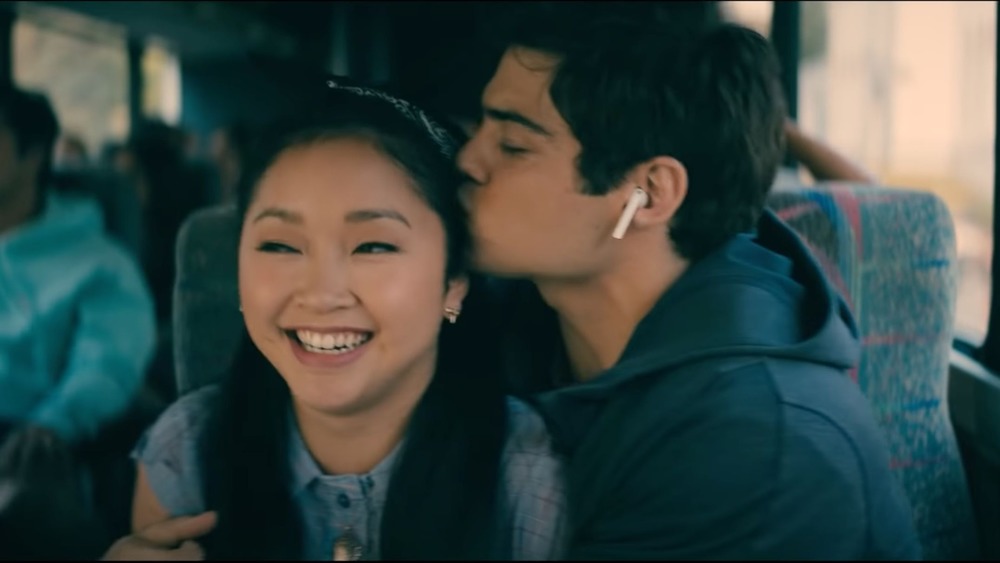 Netflix
While Lana Condor had small roles in films like X-Men: Apocalypse and Patriots Day, it's clear that Lara Jean is the most personal part she's played to date. Shortly after the first film came out in 2018, she sat down for an interview with Entertainment Tonight in which she spoke about becoming a fan of the material outside of her own involvement: "I watched the movie by myself, and I took myself out of it — I'm just watching it for Lara Jean and Peter — and I fell in love with Lara Jean and Peter as well." A lot has changed over the last few years for the actress, and when it came down to shooting her last scene in the franchise, she understandably became emotional. 
Don't expect to see any tears that shouldn't be there when To All the Boys 3 comes out on February 12, however. As Condor explained to Tara Hitchcock, "I was, like, such a mess. In fact, I was such a mess that the scene that I, like, shot, that wrapped me up, didn't even make the movie. 'Cause they were just like, 'Lana's a wreck, like, we cannot even have this in the movie.'" She goes on to describe how the cast and crew wrote her letters to commemorate their time together, validating the outpouring of emotion that ironically invalidated the scene.
There's been no word on whether To All the Boys 4 is in the works, and that's likely due to the fact that the trilogy has been adapted from a series of books that's now essentially tapped. There aren't any more books to adapt, but Noah Centineo has gone on the record saying if Han were to write a fourth installment that Netflix turns into a film, he'd come back (via Variety). 
Safe to say, the two young leads will be plenty busy in the near future as Condor has upcoming roles in Moonshot and Girls Night, while Centineo will play Atom Smasher in Black Adam.