The Strange Reason To All The Boys 3's Stars Got Herded Into A Green Room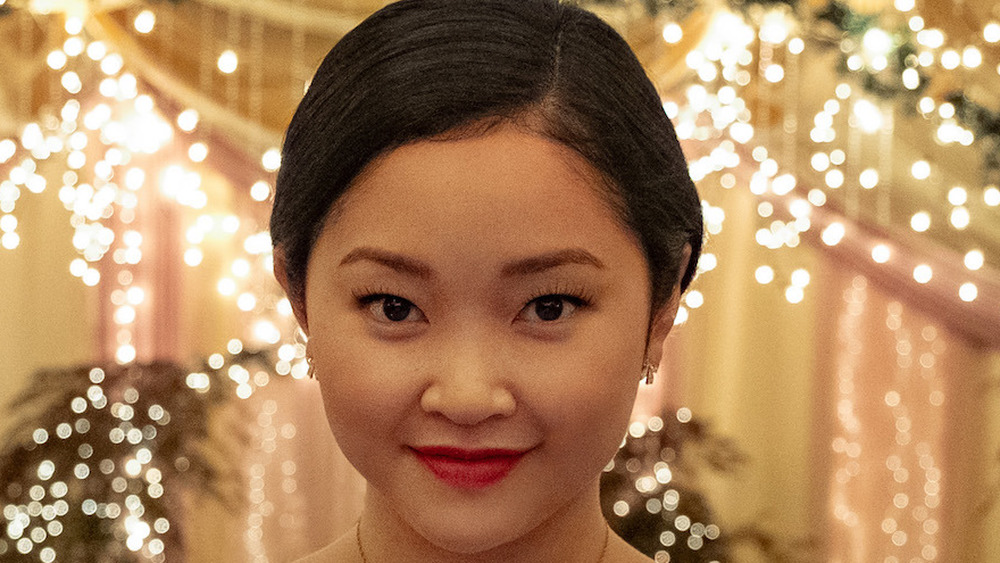 Katie Yu / Netflix
Netflix's adaptation of Jenny Han's romantic, young adult novel, To All the Boys I've Loved Before, was a huge hit for the streaming service when it debuted in 2018. The movie's success turned its two stars, Lana Condor and Noah Centineo, into household names (at least for a certain age group) and even led to two sequels, also based on Han's novels. In 2020, Netflix released To All the Boys: P.S. I Still Love You, while the third and final film, To All the Boys: Always and Forever, hits the service on February 12.
The latest film finds Lara Jean Covey (Condor) and Peter Kavinsky (Centineo) happily together in their final year of high school. As they make plans for life after graduation, including college and adulthood, a pair of life-changing trips leads Lara Jean to reimagine the life she wants moving forward, which could significantly alter her relationships with Peter, her friends, and her family. When Condor spoke to Seventeen to answer the brand's "17 Questions," the Asian-American actress told a strange but funny story that came out of working on the sequels.
Lana Condor reveals behind-the-scenes stories from To All the Boys: Always and Forever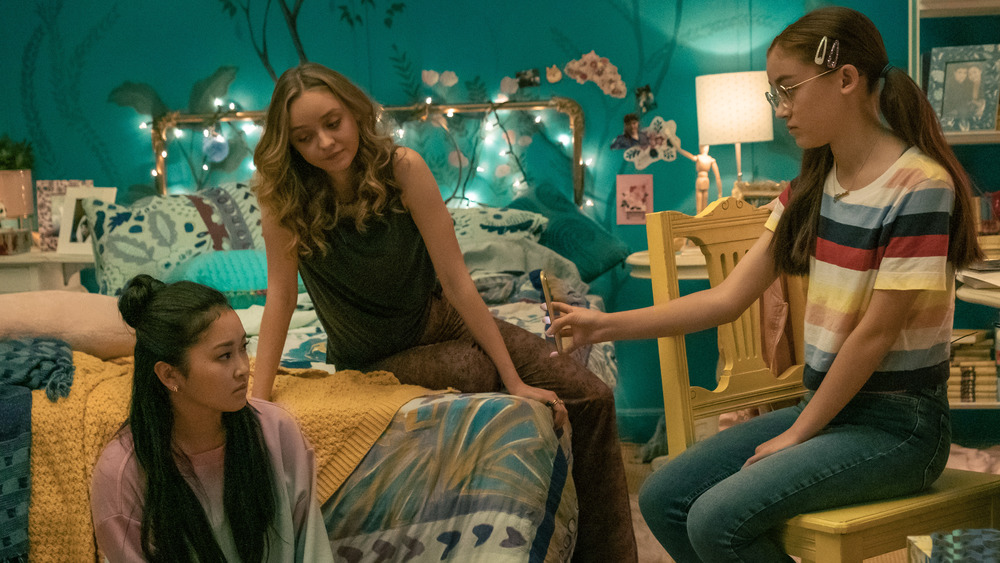 Katie Yu / Netflix
The second and third To All the Boys movies were essentially filmed back to back, and castmembers became really close during filming, so much so that they're friends in real life. Naturally, that led to plenty of hijinks on set in between takes, as revealed in Condor's Seventeen interview. "One thing we really got into in the third movie when we were all working together was we really liked playing hide-and-go-seek, and so we would constantly play hide-and-go-seek between takes or when they didn't need us," she explained. "We would find the weirdest places to hide, like in the high school where Lara Jean goes to school. We hid all over the high school and finally production was like, 'Yeah, you guys, we can't find you. You have to go to the green room and just sit still because we literally can't find you.'"
It sounds like they might have been a bit too good at the game.