This Song From Borat 2 Just Might Win An Oscar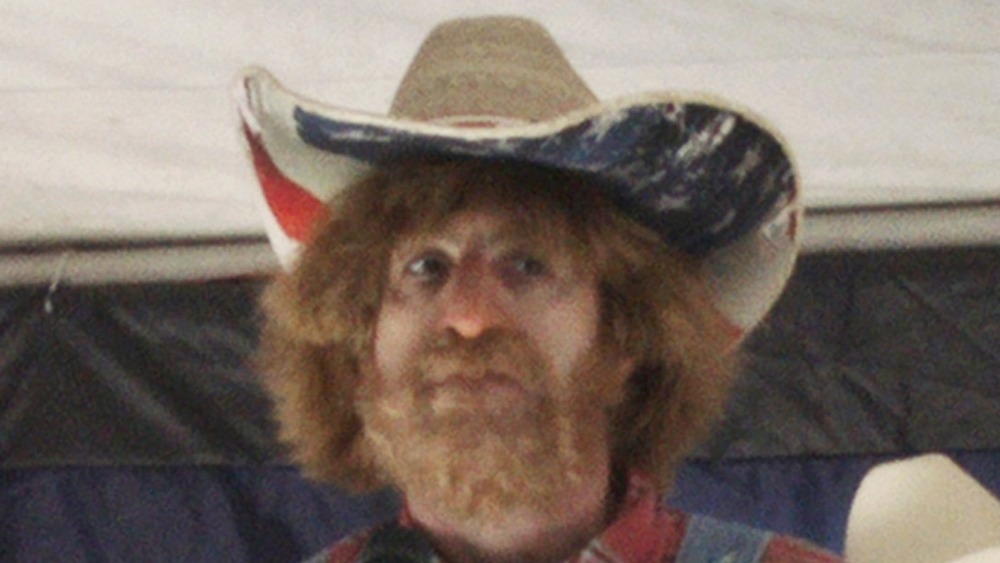 Amazon Studios
The Academy has released shortlists for nine of its categories, and an unexpected choice made the cut for Best Original Song.
The Best Original Song category has fifteen contenders, which will be narrowed to five when the Oscar nominees are officially announced — and fans of the second Borat movie will probably be surprised and excited to see a pretty controversial song from the film on the list.
"Wuhan Flu," a song performed by Sacha Baron Cohen's Kazakstani journalist Borat Sagdiyev in Borat Subsequent Moviefilm, has been shortlisted for an Academy Award... which is a pretty insane achievement, considering that the offensive song is performed in jest during a far-right political rally. This is a particularly bold choice for Best Original Song, since, on top of everything else, the song is technically co-written by two conspiracy theorists who team up with Borat and give him a place to live during the film.
Other songs that made this first round include "Fight for You" by H.E.R. from Judas and the Black Messiah, the new song "Loyal Brave and True" from Disney's live action Mulan remake, and "Husavik" from the Netflix comedy Eurovision Song Contest: The Story of Fire Saga.
Borat 2 could be a serious Oscar contender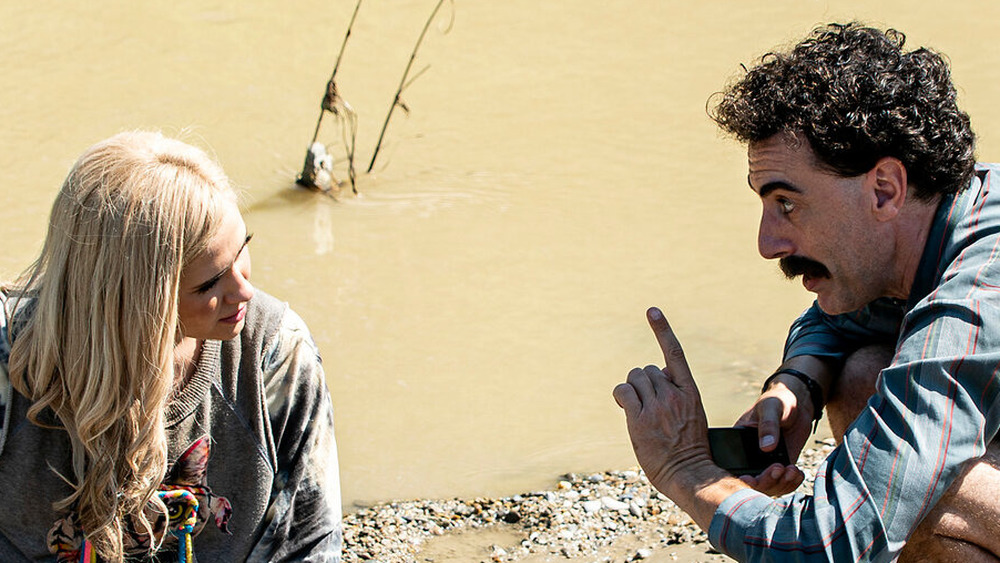 Amazon Studios
In the fourteen years since the first Borat film was released, it seemed increasingly unlikely that Cohen would return to this particular comedic well, especially as the actor and creator seemed to be taking some time away from the spotlight. However, when Cohen found himself unexpectedly inspired by the fraught political climate, he returned, donning Borat's beloved tan suit and enlisting Bulgarian ingenue Maria Bakalova to play Borat's subservient daughter Tutar.
By adding Tutar to the story and giving the character her own journey, Borat Subsequent Moviefilm breathed fresh life into the story when it was released in October of 2020, garnering overwhelmingly positive reviews and even several nominations at the 2021 Golden Globes. As the Academy Awards approach, fans and critics alike have even wondered if Bakalova, who blew audiences away with her fearlessness and comedic chops, might score an Oscar nod for her performance.
Borat Subsequent Moviefilm is streaming on Amazon Video now, so you can check it out and relive the glory of "Wuhan Flu" for yourself.