What The Critics Are Saying About Borat 2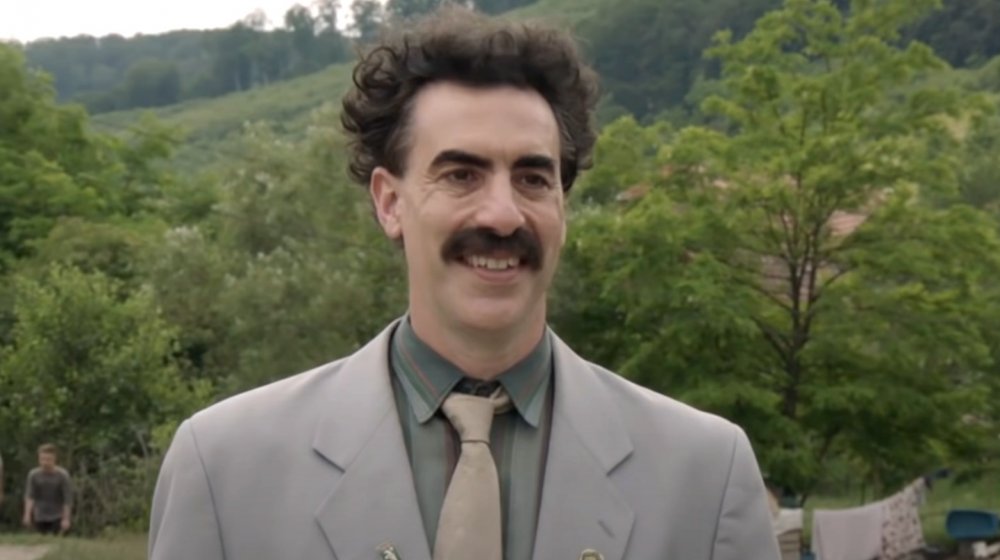 Amazon
After a 14-year absence, Sacha Baron Cohen has brought his Kazakhstani sensation back to the world's television screens with Borat Subsequent Moviefilm: Delivery of Prodigious Bribe to American Regime for Make Benefit Once Glorious Nation of Kazakhstan. It's good news for fans, and even better news for entertainment journalists who get paid by the word. Baron Cohen has been widely accepted as a once-in-a-generation comedic powerhouse, willing to go further and do more than any other comic working today. Still, a decade-plus gap is a long time, and comedy isn't famous for aging well. Even if it hadn't been a comedy, audiences have been burned before on long-awaited additions to their favorite franchises — in parts of the world, the dust still hasn't settled from Indiana Jones and the Kingdom of the Crystal Skull. It's fair to wonder whether a Borat sequel could hold up in 2020.
Well, wonder no more. The press embargo has finally been lifted on Borat 2, and reactions are pouring in. Despite significant political backlash regarding a much-discussed, highly controversial scene involving Rudy Giuliani, the sequel has already achieved a Certified Fresh rating on Rotten Tomatoes, landing 83% approval with 111 reviews as of October 22. The consensus: "Borat Subsequent Moviefilm proves Sacha Baron Cohen's comedic creation remains a sharp tool for exposing the most misguided — or outright repugnant — corners of American culture."
Borat 2 goes hard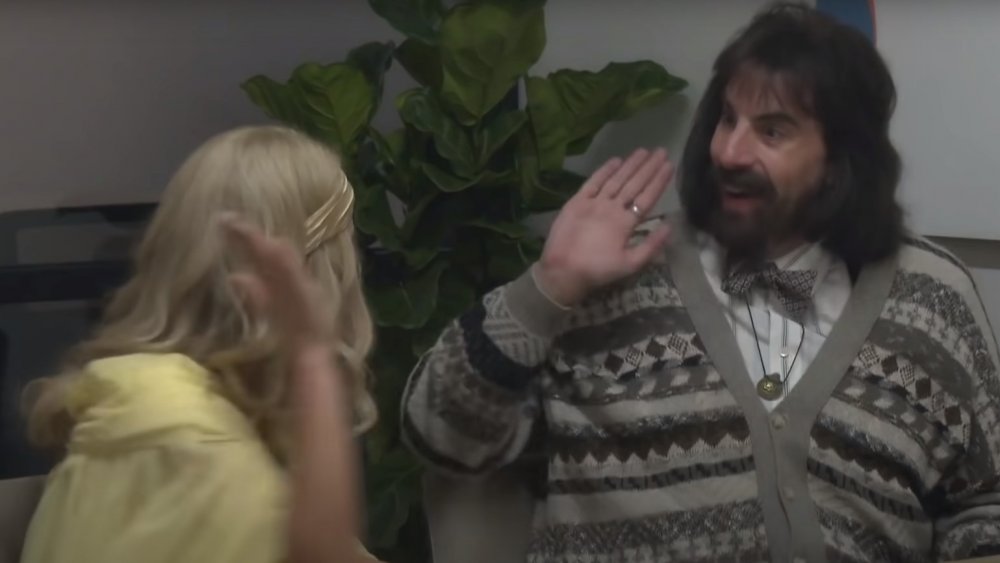 Amazon
In a three-star review, Mick LaSelle of the San Francisco Chronicle made sure to let readers know that the film's humor is subjective, stating, "Not everyone will like this movie. But a case could be made for its coarseness and excess as a reflection of our current moment."
Meanwhile, in a more critical review that labels the film as, "an amusingly harebrained scheme," Devika Girish of The New York Times points out an issue that Baron Cohen himself has discussed: his own recognizability. In the years since Da Ali G Show, the performer has become increasingly difficult to miss, which throws a wrench into his brand of guerrilla comedy. For Borat 2, Baron Cohen dons a variety of disguises to avoid being spotted, which Girish saw as an indicator of the movie's weaknesses. "These often ridiculous costumes," she writes, "undercut the film's promise of revelation — one that already feels compromised by the age of media manipulation and disinformation that we live in. The test is no longer of civility, but of gullibility."
One near-universally praised aspect of the motion picture is relative newcomer Maria Bakalova, who plays Borat's daughter. Girish's review describes her as a, "change of pace from Borat's usual litany of phallic humor," calling her capable of equalling her co-star "in committing to the part with not a trace of self-consciousness."
Borat Subsequent Moviefilm: Delivery of Prodigious Bribe to American Regime for Make Benefit Once Glorious Nation of Kazakhstan is scheduled for release on Amazon Prime Video on October 23, 2020.