Who Is The Actress That Plays Borat's Daughter In Borat 2?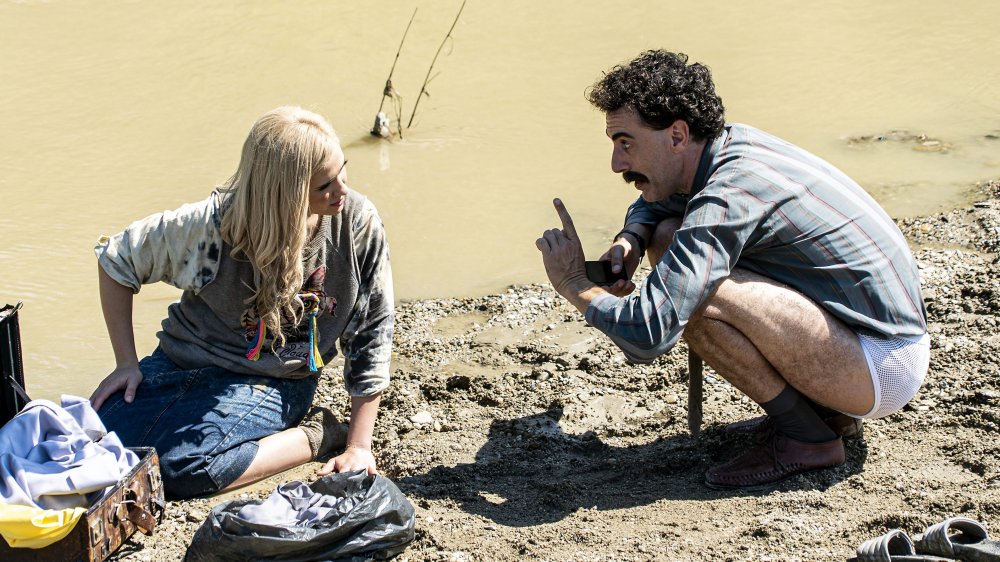 Amazon Studios
Every time you think Sacha Baron Cohen can't surprise the world anymore, he takes things to a completely different level. It should be borderline impossible for a man as famous as him to keep pulling off his signature disguise-based prank comedy antics, yet somehow, he's teamed up with Amazon Studios to once again do precisely that. 
Cohen's new Borat film has more names than its star has faces. Still, whether you call it Borat Subsequent Moviefilm: Delivery of Prodigious Bribe to American Regime for Make Benefit Once Glorious Nation of Kazakhstan, or Borat Subsequent Moviefilm, or simply Borat 2, the fact remains that it's here — and the critics are saying that the viewers are in for a heck of a ride. 
It seems, however, that one of the greatest things about the movie isn't Cohen at all. Reviewers have noted that the movie's most significant new character — Borat's daughter, Tutar — is an absolute delight who's more than able to keep up with her co-star. In fact, she's responsible for one of the most hyped-up scenes in the movie, which, as you may have heard, involves a certain Rudy Giuliani. 
As anyone who has ever seen a Sacha Baron Cohen movie can attest, that's some pretty high praise for the actress, indeed. But who is this powerhouse of talent who plays Borat's daughter in Borat 2? 
Maria Bakalova is a relative newcomer from Bulgaria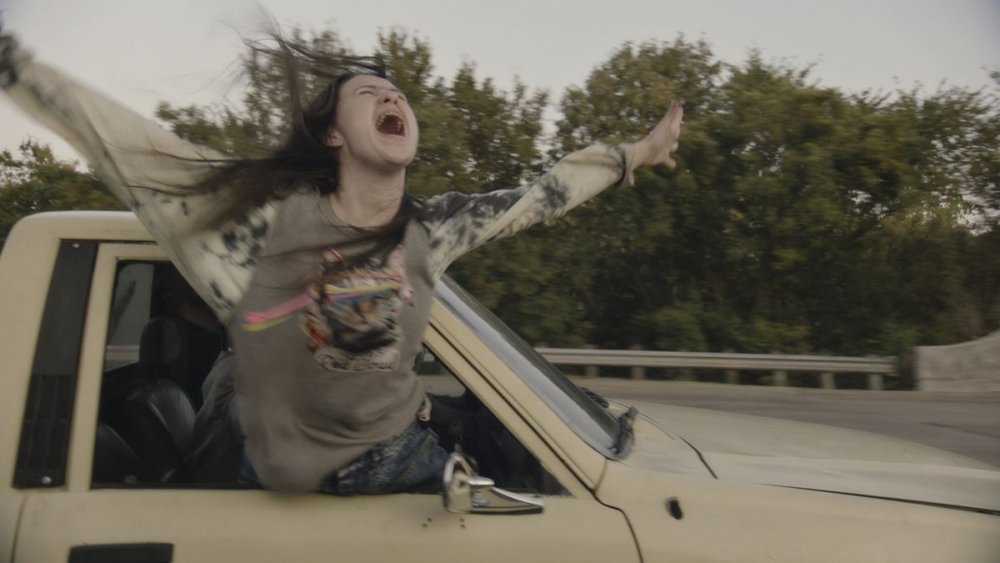 Amazon Studios
Maria Bakalova's role in Borat 2 has been kept rather carefully under wraps. In fact, Vanity Fair notes that the movie's press materials even gave her name as "Irina Novak," though some dedicated detective work by the good people of the internet soon uncovered her true identity. Bakalova is a very fresh face who's practically unrecognizable to Americans, and she's able to bring both talent and much-needed anonymity into the mix. After all, Cohen himself is a celebrity, and the Borat is a widely-known character, so having a relative newcomer onboard helps the "gotcha" humor for which Cohen's projects are known. 
all this secrecy makes information about Bakalova fairly hard to find, since she hasn't exactly been doing out-of-character media tours to promote the movie. According to the actress' IMDb profile, she hails from Burgas, Bulgaria, and was born in June 4, 1996. The fact that she's 24 is actually a bit of a relief, seeing as the "compromising" Giuliani scene in Borat 2 points out that her character is just 15, per The Guardian.
Maria Bakalova has been in several movies before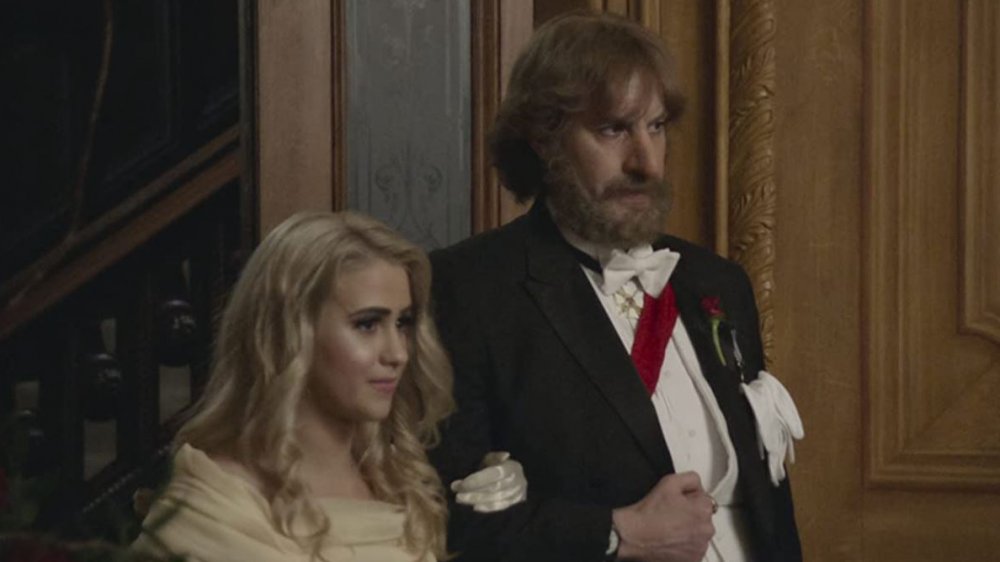 Amazon Studios
Just because Bakalova is a newcomer in the American movie industry doesn't mean that she has no acting experience whatsoever. In fact, her acting résumé in her native country's movie and TV industry is  fairly extensive for her young age. Her first acting credit is from 2015, and apart from a number of smaller roles, she has starred in Transgression, a 2018 drama in which her character's relationship with an aging rocker leads to all sorts of problems. In 2020, she also appeared the ensemble comedy Last Call.  
It certainly looks like Bakalova's in for a pretty huge public profile boost courtesy of her role in Borat 2. As such, we'll almost certainly hear a lot more about the talented actress in the future. Let's just hope that she won't end up like her co-star Cohen, who Hollywood was reluctant to cast for quite some time because he caused so much controversy.
Borat Subsequent Moviefilm is now available on Amazon Prime.