The Real Reason Storage Wars Hasn't Been On In Years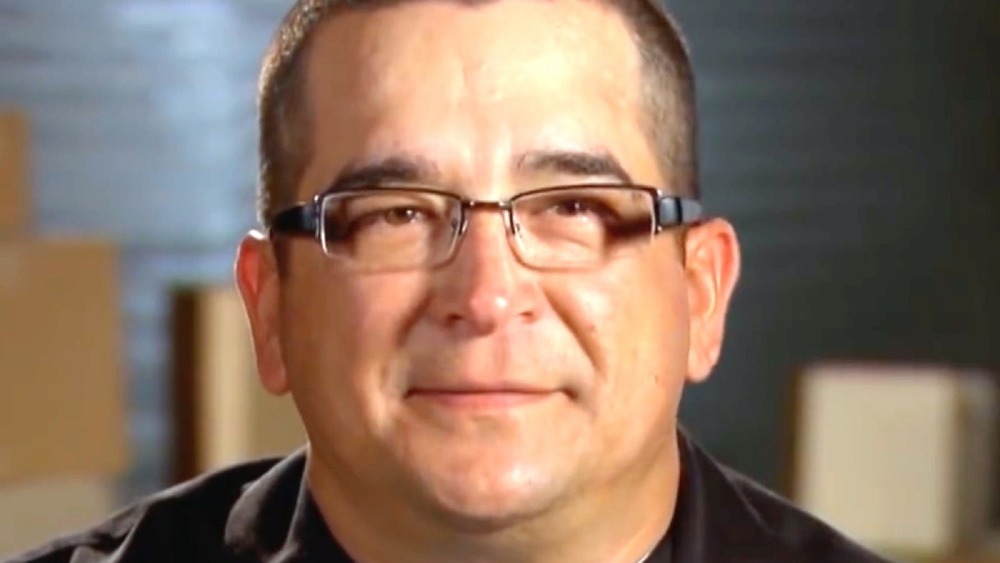 A&E
There were lots of cultural TV touchstones throughout the 2010s, but A&E's high-energy resale reality series Storage Wars connected with viewers in a special way. The series premiered in 2010 with an irresistible premise: after the owners of storage units default on their rent, all of the contents inside are sold at auction to the highest bidder. The catch? The bidders don't get to see what's inside first. Between the thrill of seeing the big hauls (or big busts) and the motley crew of buyers that were featured, the series had viewers hooked.
But all good things must come to an end. After twelve seasons, it appears that the show has cracked open its last storage unit. A&E hasn't made an official announcement about the future of the series, but the last new episode to air did so in 2019, and there hasn't been any news about the possibility of a Storage Wars season 13. Considering the show had been putting out at least one new season a year since it premiered, it does seem like the series is now either dead or dormant.
So, what exactly happened to Storage Wars? We haven't gotten an official answer yet, but there are a few things that might help explain why the show hasn't had a new episode in years.
A&E apparently "moved on" from the series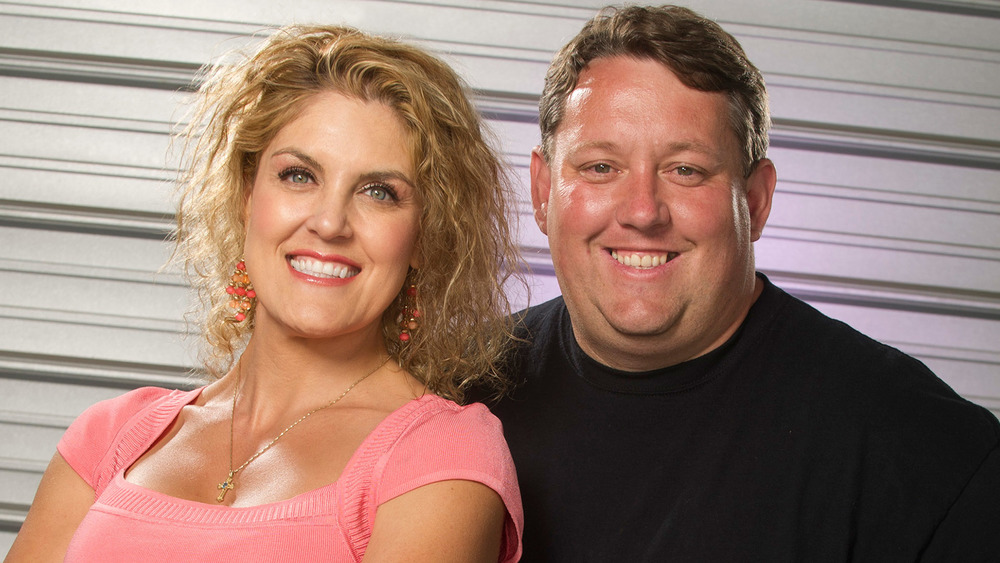 A&E
A&E hasn't officially declared that Storage Wars is over, but according to two of the show's stars, the network has shifted its focus to other things. Married couple Rene and Casey Nezhoda exploded to popularity on the series thanks to their savvy buys, industry knowledge that came courtesy of running their own popular thrift store, and the fact that they weren't afraid to get into it with their fellow contestants. During an August 2020 interview, they provided their own insight into why it's been so long without a new season of Storage Wars.
While speaking to TV Shows Ace, the couple was asked if another Storage Wars season is on the horizon. They responded, "As far as [we] know, the network has moved on from Storage Wars." While they did clarify that "that could change anytime," according to at least two of the series' stars, it sounds like A&E doesn't have any immediate plans for the future of Storage Wars.
Part of the reason for that ambivalence could have to do with the current activities of some of the Nezhoda's former co-stars.
Many of the show's former stars have left the business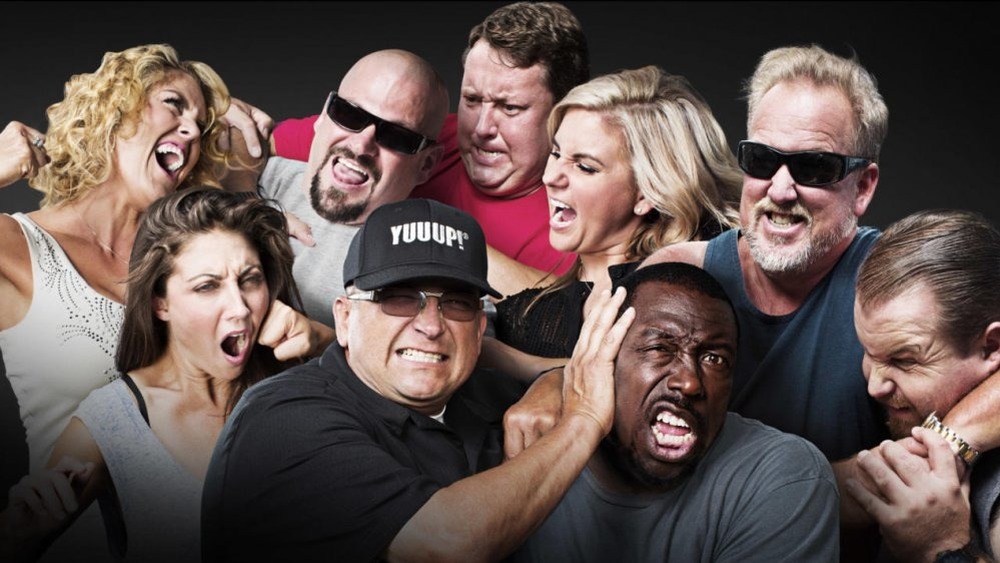 A&E
One of the secrets to Storage Wars' success is its dynamic cast of characters who bring big personalities to match their big storage unit hauls. Unfortunately, since the show was last on the air, several of those stars appear to have left the reselling game all together.
The Nezhodas and other former cast members like Dave Hester, who now runs his own auctioneering enterprise aptly titled Dave Hester Auctioneer, are still in the business. But others, like father and son team Darrell and Brandon Sheets, have left the reselling world behind. Another fan-favorite, Kenny "Do It" Crossley, also appears to have stepped away to focus on his music and podcasting careers.
Similarly, former married couple Brandi Passante and Jarrod Schulz have gotten divorced since they last appeared on the show (via TV Shows Ace), and based on their social media presence, neither seems to still working in the industry. It also appears that following his recovery from a harrowing motorcycle accident, "The Collector," a.k.a. Barry Weiss, has left the storage bidding game behind.
The fact that so many classic Storage Wars cast members are moving onto other things in their lives could be a contributing factor to the show's absence. The series has introduced newbies throughout its run, but none have captured viewers hearts' quite like the old-timers.
None of the Storage Wars spinoffs did particularly well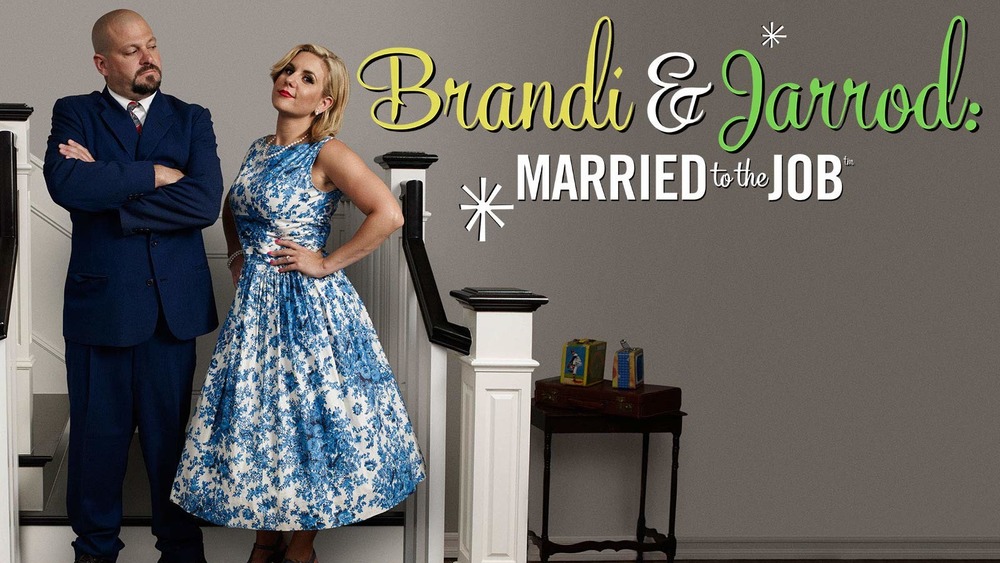 A&E
Before leaving the reselling game, Barry Weiss got his own spinoff show. Barry'd Treasure saw the veteran collector on the hunt for antiques and other valuable resale items all over the country. But despite Barry's popularity, the show only lasted one season before being canceled. That is unfortunately not a unique story for Storage Wars' many spinoffs, and it could be another clue as to why the franchise seems to be on ice.
Brandi and Jarrod also had their own standalone show, Brandi & Jarrod: Married to the Job, but it went the way of Barry'd Treasure and ended after just one season. Storage Wars also tried to repeat the success of the original by introducing location-specific spinoff shows to its franchise. While the first, Storage Wars: Texas, managed to eek out three seasons, the others didn't fare as well. The New York edition only lasted two seasons, while Miami was only on the air for one. Even the Canadian version, known in the U.S. as Storage Wars: Northern Treasures, bit the dust after just two seasons.
The inability to launch a successful spinoff series doesn't necessarily mean the parent series is flopping (just ask Criminal Minds), but the fact that Storage Wars wasn't able to make any of its many attempts stand the test of time could be a sign that the legs of the franchise weren't as sturdy as they appeared.
Accusations of fraud damaged the show's reputation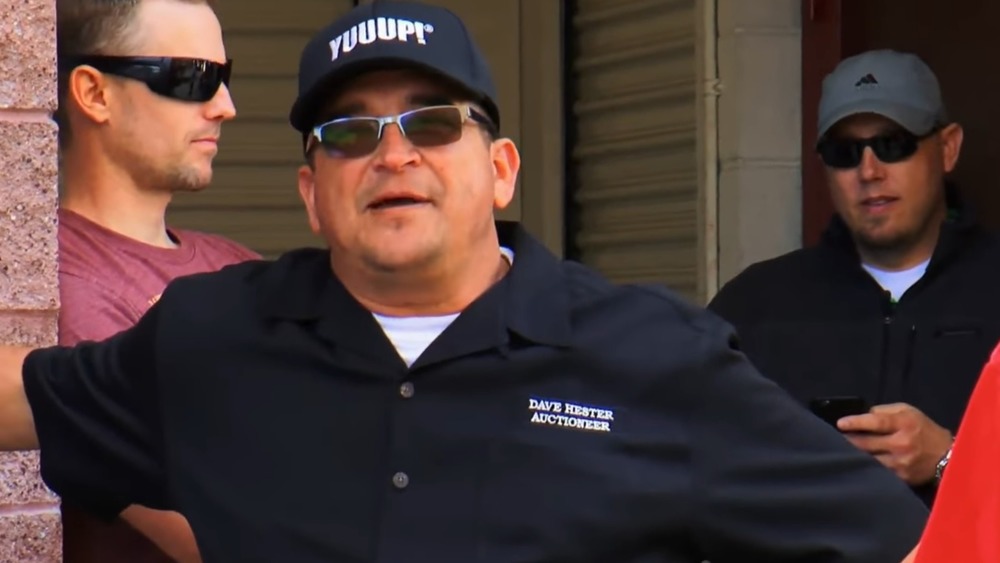 A&E
A string of failed spinoffs isn't the only baggage in Storage Wars' unit. Long before the show went quiet, there were a plethora of accusations that aspects of it were inauthentic. Over the years, various anonymous sources and even cast members have come out to expose how the series allegedly fakes many of its crucial aspects.
The most damaging allegations came from Dave Hester, who sued those involved with Storage Wars for wrongful termination and other infractions against him. In his lawsuit, Dave claimed that the show's producers regularly engaged in activities such as planting valuable items in storage lockers, which were later presented to viewers as authentic surprise finds, as well as staging the auctions. He also alleged that when he spoke up about this, he was fired from the show (via Radar Online).
Ultimately, Dave returned and the show continued on for several more seasons. But Storage Wars wasn't able to shake the stain of inauthenticity, which is something that could have contributed to it going dark.
Will Storage Wars ever return for season 13?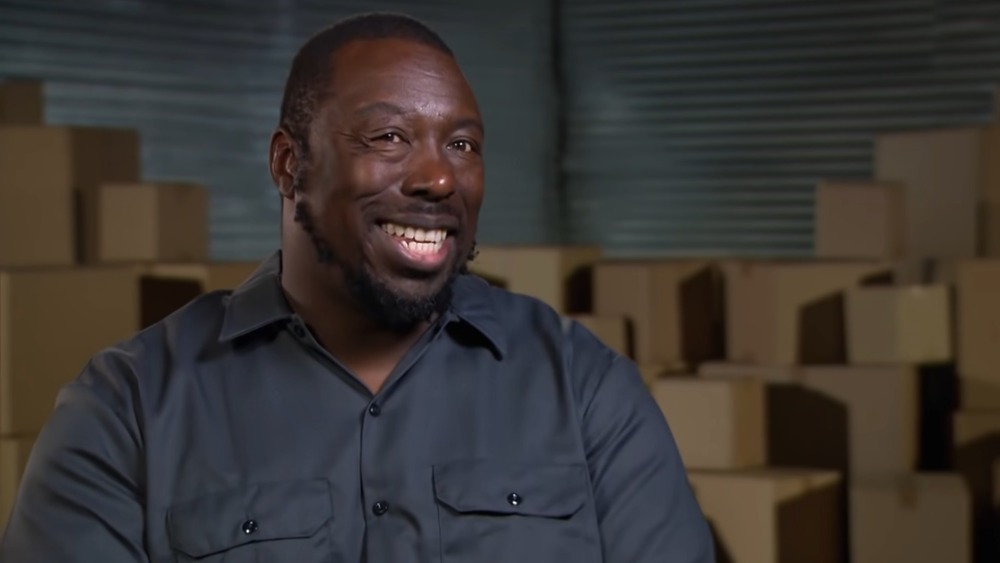 A&E
With all that said, is Storage Wars really gone forever? While lawsuits and failed spinoffs don't exactly make for an enviable reputation, there is a reason Storage Wars ran for 12 seasons in the first place. And there's also reason to believe it may come back again sometime in the future.
When the series first premiered in 2010, it did so as a spate of shows that focused on the resale and pawn shop industries. Shows like Pawn Stars and American Pickers, which premiered around the same time, are still on the air, as are some long running staples of the genre such as Antiques Roadshow. The premise of Storage Wars is one viewers clearly love, and considering its place in a still-thriving genre, it's not too outlandish to imagine it staging a comeback.
In their interview with TV Shows Ace, the Nezhodas even alluded to the fact that they would be interested in returning. While speaking about whether they would do another season, they said, "We would participate if it makes sense at the time. I guess we will cross that bridge when we get to it."
If A&E could get a few of their classic cast members back and find some engaging new buyers, perhaps fans would eventually get Storage Wars season 13. However, for the time being, that's nothing but speculation. As things stand currently, the show is like so many of the storage units it used to feature: abandoned.