How To Watch Every Season Of The Good Place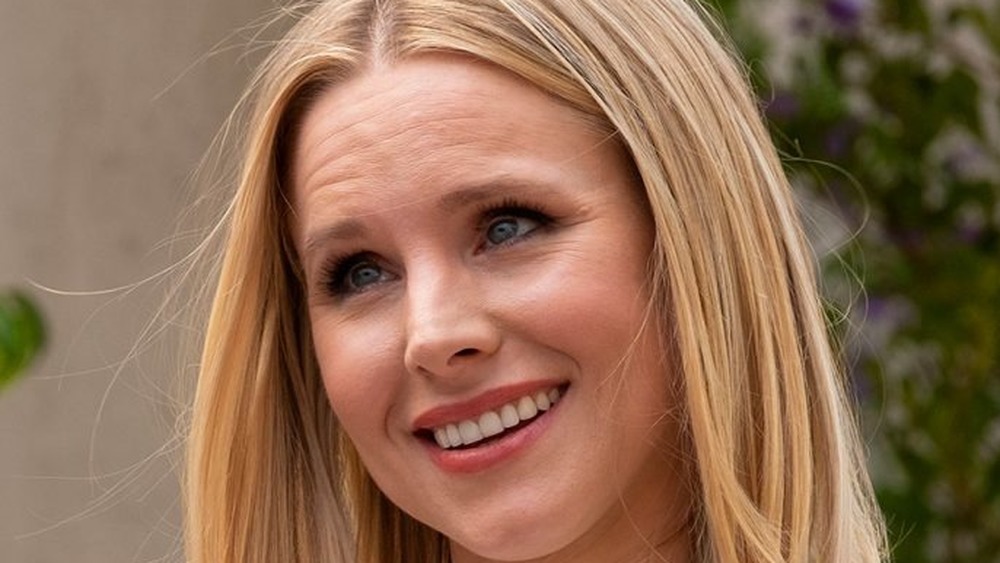 NBC
The Good Place, which aired between 2016 and 2020 on NBC, was four seasons of pure comedic joy. The ostensible star of the show was Kristen Bell's Eleanor Shellstrop, a complete lout of a woman who dies and awakens to find herself in an idyllic paradise, which she assumes to be a terrible mistake. But the rest of the show's core cast are so endearing and expertly sketched that the always-hilarious Bell gets the show stolen out from under her feet on a regular basis. There's Jameela Jamil as Tahani Al-Jamil, a constantly name-dropping socialite with severe family issues; William Jackson Harper as Chidi Anagonye, an ethics professor who never met a decision that couldn't paralyze him with anxiety; Manny Jacinto as Jason Mendoza, an intellectually challenged Florida layabout; D'Arcy Carden as Janet, an all-knowing AI who begins to exhibit some startlingly human qualities; and Ted Danson as Michael, the "architect" of the neighborhood in which the recently-deceased quartet meet.
The series' stunningly tight writing and plotting are a wonder to behold as its story, which is full of insane curveballs, unfolds. But it's the inventively goofy humor and compelling chemistry of its cast that makes The Good Place truly shine, and if anything, repeat viewings will reveal the show to be even better than you thought it was the first time around. If you've already taken in the series and are ready for round two, you'll soon see what we mean — and if you're among the uninitiated, we envy you, because you're in for a treat. Either way, we've got great news: all you have to do to cue up The Good Place right now is to be a subscriber to the world's most ubiquitous streaming service. Netflix has all four seasons, ready for your binging enjoyment.
Other complete series full of heart and humor on Netflix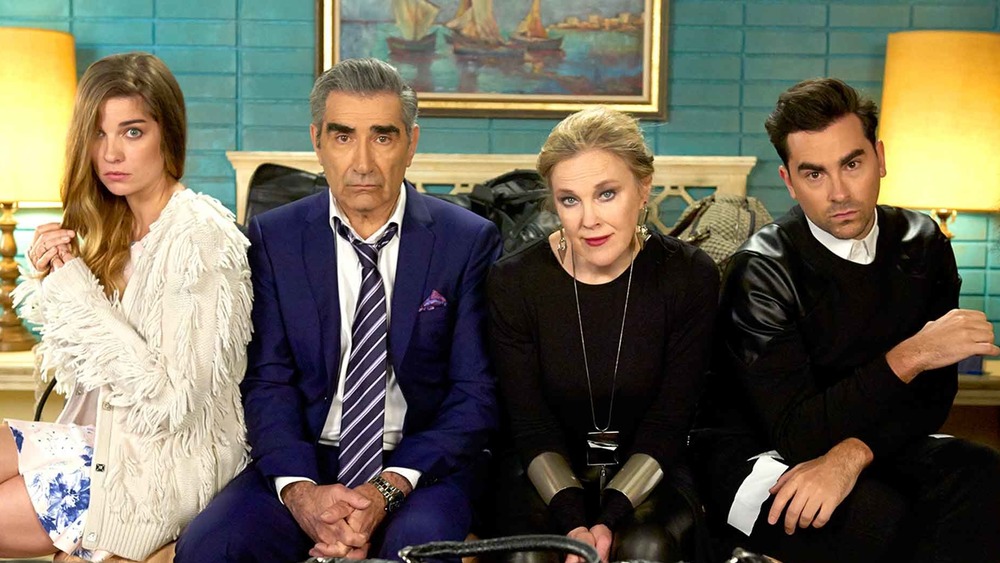 CBC
The Good Place only ran for those four seasons — the show's creator, Michael Schur, has said that its creatives had simply told the story they wanted to tell — and given each episode's fleet run time, your binge is going to fly by. When it does, we have a few suggestions for you in the same vein. 
First, check out Community, another NBC sitcom that ran from 2009-2014 and was created by Rick and Morty co-creator Dan Harmon. The series follows the misadventures of a study group at a community college in a fictional Colorado town, and it helped to make household names of Donald Glover, Alison Brie, Ken Jeong, and future Star-Lord Chris Pratt. Netflix has all six seasons of the series, the last of which aired on the now-defunct streamer Yahoo! Screen. You may also be interested in Workin' Moms, a Canadian series centered on a group of... well, you know. The show, which stars Catherine Reitman (the daughter of Ghostbusters director Ivan Reitman) pulls off an interesting mix of humor and drama; Netflix has all four existing seasons, with a fifth slated to air on CBC in late 2021.
Finally, if you're not already on board, we implore you to check out another Canadian series, Schitt's Creek. The brainchild of comedy legend Eugene Levy and his legend-in-the-making son Dan Levy, the series follows the travails of the formerly well-to-do Johnny Rose, portrayed by the elder Levy. After the collapse of his chain of video stores, he's forced to relocate his supremely self-absorbed family to the titular small town, which they had purchased as a joke before going bust. The show's sixth and final season deservedly won a boatload of Emmy Awards, and you can catch up on all six seasons of it now on Netflix.