Why Ted Danson Will Never Be The Same After The Good Place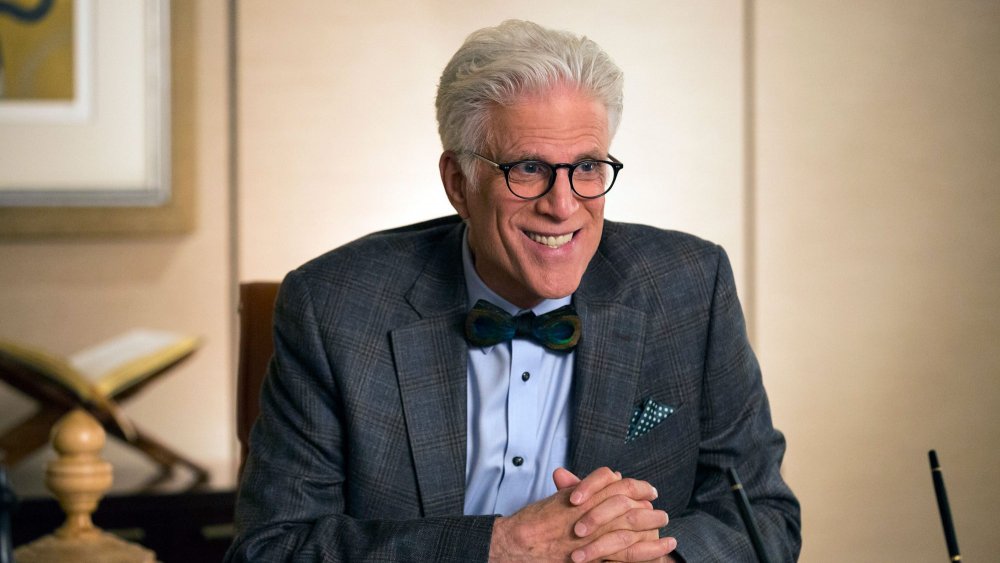 NBC
If you're a fan of NBC's The Good Place, which ran for four seasons between 2016 and 2020, the show may have changed your outlook on life. Apparently, that's also true for one of its stars.
In a recent interview with Entertainment Weekly's podcast, Awardist, Ted Danson revealed just how much his starring role as Michael on The Good Place changed his life forever — and if you haven't watched The Good Place yet, there are plenty of spoilers about Michael to follow!
When asked if he thought the show, on which he played a reformed demon who eventually becomes a real man named Michael Realman, helped him become a better person, Danson opened up: "We're human. We have anger, spite, all the villainous things of humanity, we all have inside of ourselves. I think with this show I got to amusingly look at my shortcomings, but it was all in the spirit of The Good Place and interviews, and isn't that charming? Ted realizes what a hypocrite he is."
After joking about how he would only leave huge tips for baristas when he knew they were watching, Danson continued, "But I'll tell you, going from that to this period of time, when you take away all of your trappings [...] and you sit by yourself [...] and for me to be like, oh, wow, look at this part of you, Ted. Maybe you don't need to do that. It was just kind of an amazing time. [...] You know, we had ethics professors on speed dial. The writers did. It was just amazing how thoughtful and researched this was. I think Michael said it on the show. 'Just try to be a little bit better, every day. Try to be a little better every day. That's your job.'"
Danson broke a record with his recent Emmy nomination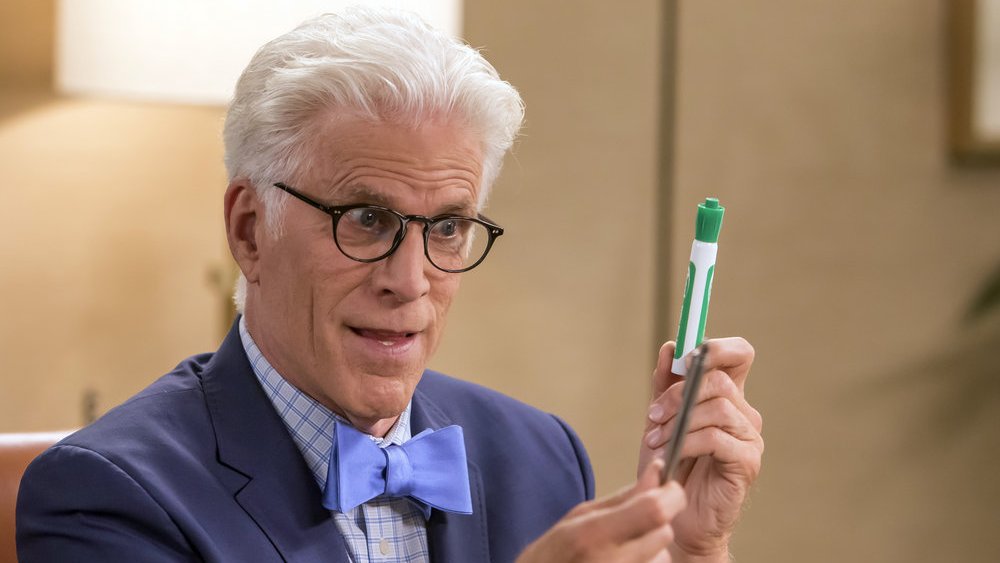 NBC
Beyond Danson's personal transformation during The Good Place, his career could change forever thanks to one final Emmy nod for the show. In July of 2020, Danson was nominated for Outstanding Lead Actor in a Comedy Series, marking his 14th Emmy nod for comedy and breaking his own record of 13 nominations. Danson has taken home two Emmys, both of which he won for Cheers in 1990 and 1993.
Thanks to its triumphant finish, which saw Michael's human buddies, the "Soul Squad" — Eleanor (Kristen Bell), Chidi (William Jackson Harper), Tahani (Jameela Jamil), and Jason (Manny Jacinto) — fix the Good Place system once and for all and eventually pass into nonbeing after living in a utopian afterlife, The Good Place scored several nods during the 2020 Emmy nominations. Alongside Danson's record-breaking nomination, co-star D'Arcy Carden was nominated for her role as Janet, a sort of humanized Alexa, as was Harper for his final bow as Chidi.
Whether or not Danson will receive an Emmy for his portrayal of Michael remains to be seen, and we'll find out on September 20, 2020 during this year's remote telecast. In any case, Danson's life has clearly been changed for the better, with or without a golden statuette.
The Good Place is available to stream on Netflix and Hulu now.