Disney+ Just Dropped A Massive Surprise For Black Panther Fans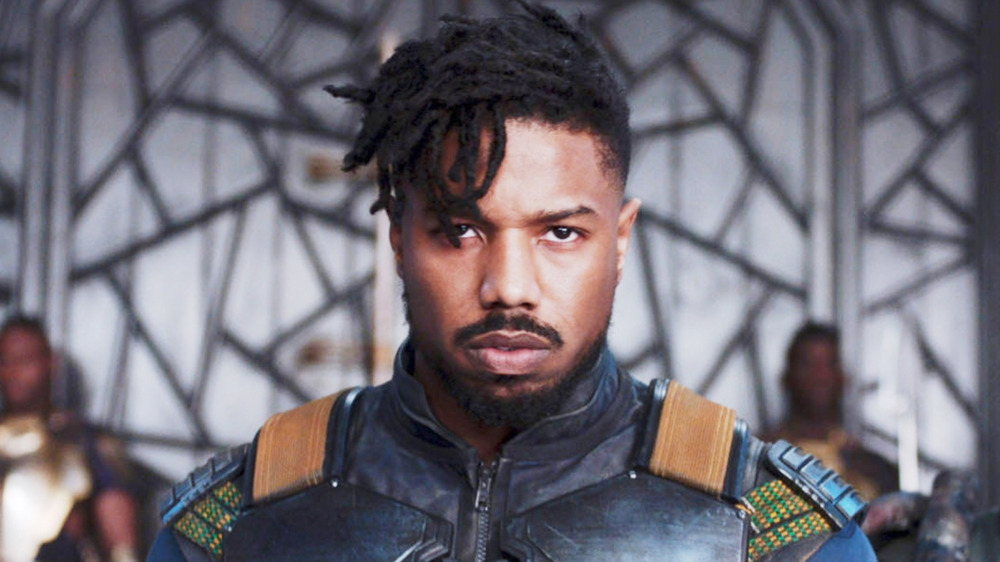 Marvel Studios/Disney
Black Panther director Ryan Coogler has signed a new deal with Disney — and a big part of it is a new series set in Wakanda.
According to a report by Deadline, Disney has inked a five year deal with Coogler's production company, Proximity Media, which is run by Coogler as well as other writers and creatives like Sev Ohanian, Academy Award-winning composer Ludwig Göransson, Coogler's wife Zinzi, and others. The very first project to come from this collaboration will be a Disney+ series set in the fictional African nation of Wakanda, which Coogler spectacularly brought to life in his 2018 Marvel Cinematic Universe film Black Panther. As for future projects, the deal allows Proximity Media to create television shows for any one of Disney's divisions.
"Ryan Coogler is a singular storyteller whose vision and range have made him one of the standout filmmakers of his generation," Bob Iger, the current chairman of Disney, said in a statement. "With Black Panther, Ryan brought a groundbreaking story and iconic characters to life in a real, meaningful and memorable way, creating a watershed cultural moment. We're thrilled to strengthen our relationship and look forward to telling more great stories with Ryan and his team."
Meanwhile, a grateful Coogler released a statement of his own. "It's an honor to be partnering with The Walt Disney Company," the director said. "Working with them on Black Panther was a dream come true. As avid consumers of television, we couldn't be happier to be launching our television business with Bob Iger, Dana Walden and all the amazing studios under the Disney umbrella. We look forward to learning, growing, and building a relationship with audiences all over the world through the Disney platforms. We are especially excited that we will be taking our first leap with Kevin Feige, Louis D'Esposito, Victoria Alonso and their partners at Marvel Studios where we will be working closely with them on select MCU shows for Disney+. We're already in the mix on some projects that we can't wait to share."
Ryan Coogler has become one of the most acclaimed directors in Hollywood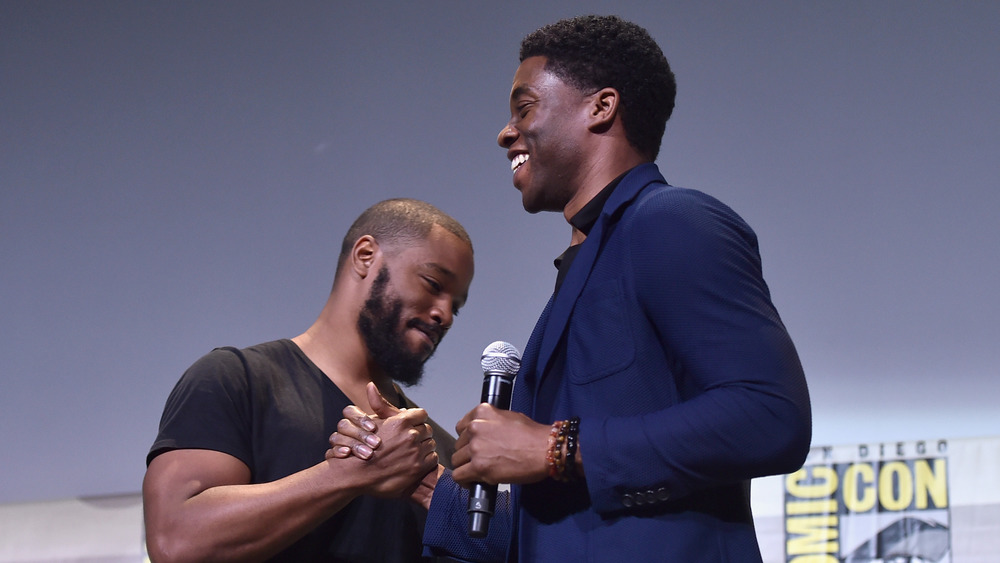 Alberto E. Rodriguez/Getty Images
Throughout just the past decade, Coogler has experienced a meteoric rise in Hollywood, thanks to his ingenuity behind the camera, frequent collaborators, and undeniable impact on the overall MCU. After breaking out onto the scene in 2013 with Fruitvale Station, a gripping and tragic drama based on the true story of the murder of a young unarmed Black man in California's Bay Area, Coogler and his star, Michael B. Jordan, earned accolades across the board. Ultimately, the two teamed up again for 2015's Creed, a sequel in the Rocky franchise that brought Sylvester Stallone back to one of his signature roles.
Of course, Marvel fans know Coogler best for Black Panther, which also featured Michael B. Jordan as the film's villain, Killmonger, alongside the late, great Chadwick Boseman as Wakanda's King T'Challa. As T'Challa prepares to take his late father's throne in Wakanda, he must face off against his cousin, Killmonger, and prove his worth, creating an unforgettable, action-packed adventure set against the backdrop of a stunning fictional country. Thanks to Coogler's sharp vision and unforgettable performances from Boseman, Jordan, Lupita Nyong'o, Danai Gurira, Letitia Wright, and more, Black Panther became one of the MCU's best films, and even earned an Oscar nomination for Best Picture.
Lately, Coogler has been at work figuring out how to manage Black Panther 2 in the wake of Boseman's tragic passing, and now, it looks like he'll be returning to Wakanda a lot for the foreseeable future. If you want to head to Wakanda now, Black Panther is available to stream on Disney+.