Why Michael B. Jordan Was Never The Same After Black Panther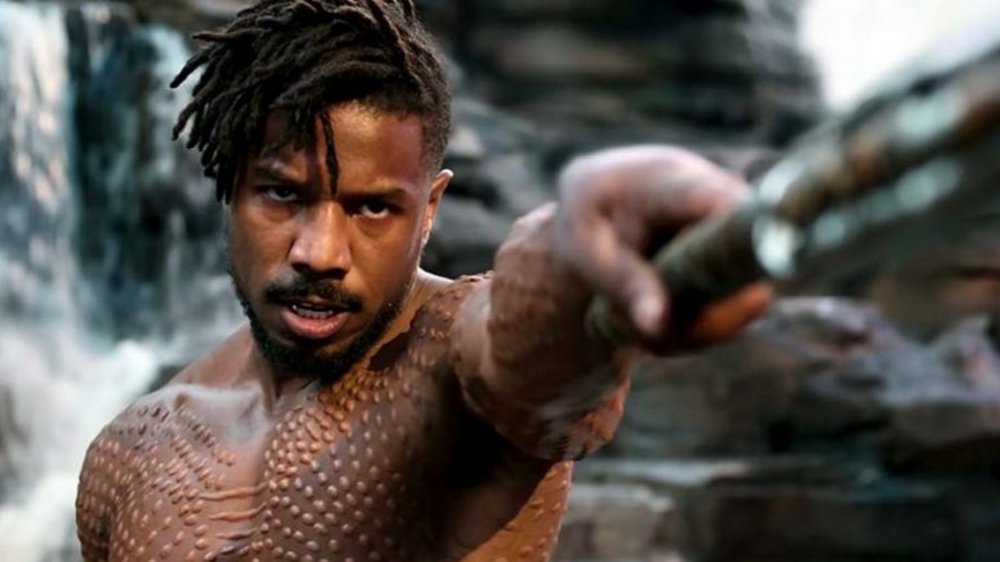 Disney/Marvel Studios
The role of Killmonger took a serious toll on star Michael B. Jordan.
After getting his silver-screen start through films like the heart-wrenching 2013 biographical drama Fruitvale Station, the 2015 sports drama Creed, and the much-discussed 2015 reboot of Fantastic Four, Jordan took a turn into a cinematic territory many actors only hope of entering: the Marvel Cinematic Universe. The actor reunited with his Fruitvale Station and Creed director Ryan Coogler for 2018's superhero smash-hit Black Panther, in which Jordan played Erik "Killmonger" Stevens. 
Starring in a Marvel movie would change any actor's life thanks to the money and name recognition that comes along with such a gig,but for Jordan, playing the villain of Black Panther affected him in a different way. The experience had a lasting effect on his psyche – which makes sense, considering that Killmonger was the first role in Jordan's career that didn't cast him as the hero.
It took just as much emotional and mental strength to play Killmonger as it did physical strength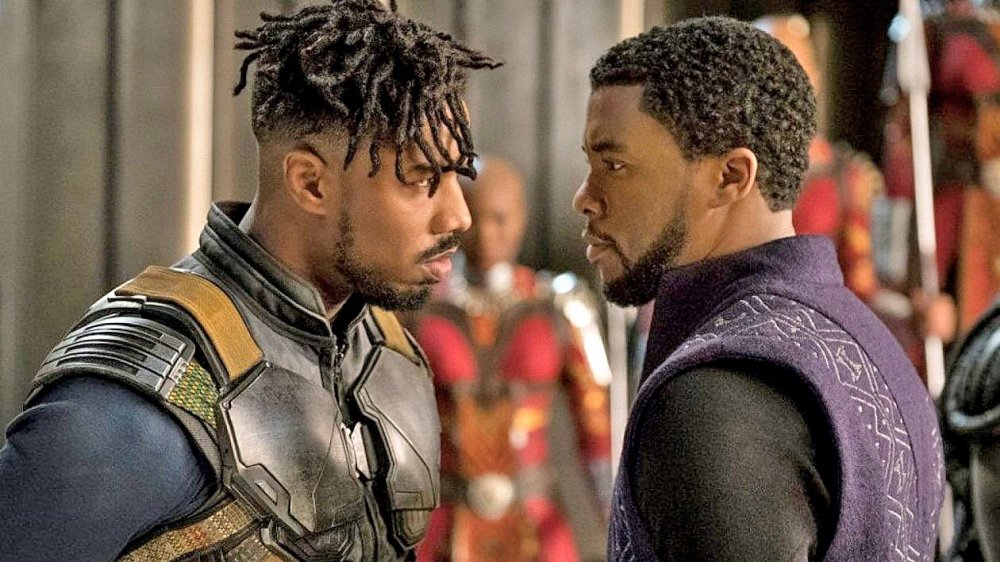 Disney/Marvel Studios
In Black Panther, Killmonger is more than just a run-of-the-mill baddie who wants to take down the hero. He has a connection to Chadwick Boseman's King T'Challa, and an emotionally driven purpose for wanting to overthrow him as the leader of Wakanda. 
The film reveals that Killmonger's birth name is N'Jadaka, and that he's the cousin of Chadwick Boseman's King T'Challa. After T'Challa's father, the then-King of Wakanda T'Chaka (John Kani), and the Wakandan statesman Zuri (Forest Whitaker) confronted Killmonger's father N'Jobu (Sterling K. Brown) about his plans to reveal Wakanda's technology to the rest of the world while they were undercover in Oakland, California, T'Chaka arrested N'Jobu. A fight ensued and it ended in T'Chaka killing N'Jobu. In order to cover their tracks and keep up the lie that N'Jobu had simply disappeared, T'Chaka and Zuri left N'Jobu's son behind and flew back to Wakanda.
That child grew up to be Erik Stevens, who had held his father's corpse in his arms and vowed to finish what N'Jobu started. He became a black ops soldier for the U.S. military and took on the moniker "Killmonger" as a symbol of status and another means of intimidation. Killmonger later partnered with Ulysses Klaue (Andy Serkis), a black-market arms dealer who was one of few people outside the country with access to Wakandan technology, to exact his plan of overthrowing T'Challa and ruling Wakanda his way. It ended with a Killmonger-versus-T'Challa battle that mirrored the one between their fathers, but Killmonger ultimately chose to die as a free man rather than be held as a prisoner for the rest of his life.
Certainly, Killmonger is a character whose roots are planted in pain and trauma. For Jordan, it was difficult to remain in that headspace for an extended period of time. In a November 2018 interview on The Bill Simmons Podcast, Jordan opened up to the radio host about the mental weight he was left with after portraying Killmonger.
"It was one of those things that I didn't know what was going on," Jordan said of the emotions he felt post-Black Panther. "I never was in a character for that long of a period of time and [never] was, I guess, that dark, that lonely, that painful. So coming out of it, I thought, 'Oh yeah, business as usual. I can just go back home, I'll cut my hair off, and everything will be back to normal.'"
However, that plan didn't exactly pan out. Jordan found it more difficult that he had anticipated to fully step away from Killmonger; per ComicBook.com, the actor needed a month of time and therapy sessions to fully close the door on the Black Panther villain.
"I found myself kind of in the routine of being isolated and went out of my way to make sure I was by myself and didn't say too much more than the usual," explained Jordan. "Once I got finished wrapping the movie, it took me some time to talk through how I was feeling and why I was feeling so sad and like a little bit depressed."
Ultimately, Jordan said that reconnecting with friends and loved ones, "being present and engaging," and "just talking things out that I never really kind of talked through" helped him get back to normal.
Michael B. Jordan's career really took off after playing Killmonger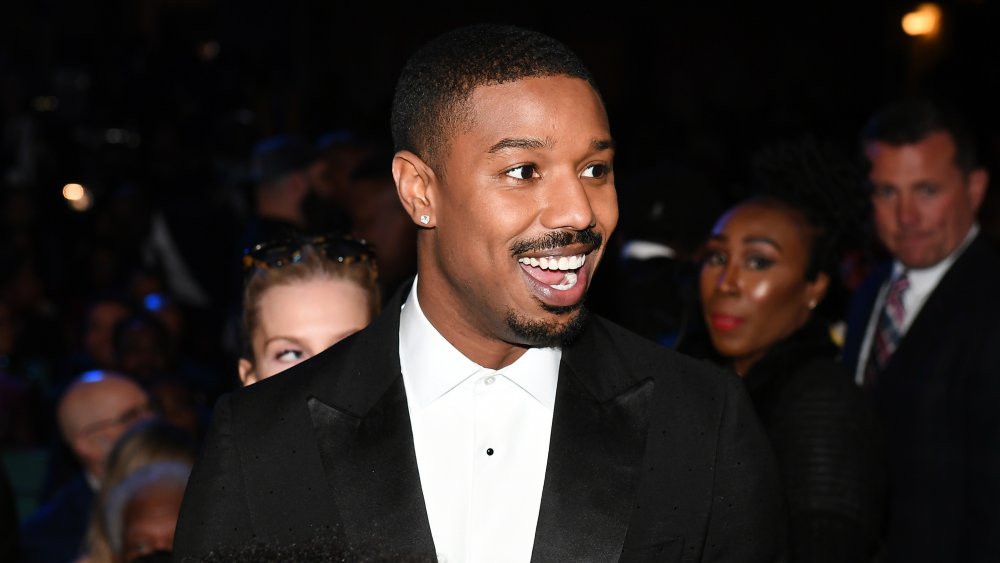 Paras Griffin/Getty Images
Throughout Black Panther, Killmonger exhibits a relentless need for revenge, and it's clear that he'll do anything to take the throne of Wakanda — including repeatedly trying to kill his cousin. Killmonger is a damaged soul, and though his mission to share Wakanda's amazing technological advances with downtrodden communities of color throughout the world sounds noble, his methods definitely aren't in the best interests of the world at large. It's a stunningly unique role in a comic-book-based story: a villain who moves the hero by being, in many ways, right.
Killmonger might have been a difficult role for Jordan, but it also further helped skyrocket him to superstardom. The same year Black Panther hit the big screen, Jordan booked starring roles in an adaptation of Fahrenheit 451 and in Creed II. In 2019, he headlined Just Mercy, a true story story about systemic problems in the criminal justice system. Jordan is also moving behind the camera and producing new shows, including Netflix's superhero origin story Raising Dion, in which he co-stars as a scientist named Mark Warren.
While the movie industry remains more or less on hold as of this writing, Jordan has some exciting projects lined up nonetheless. Beyond his late 2020 release Without Remorse, he's set to team up with Coogler once again for Wrong Answer, a film about cheating scandals in Atlanta's public schools. Additionally, Jordan will star in a new remake of The Thomas Crown Affair and is also attached to a mysterious new David O. Russell film that features stars like Margot Robbie and Christian Bale.
If you want to relive Jordan's journey as Killmonger, Black Panther is streaming on Disney+ now.