James Gunn Addresses His Involvement With Thor: Love And Thunder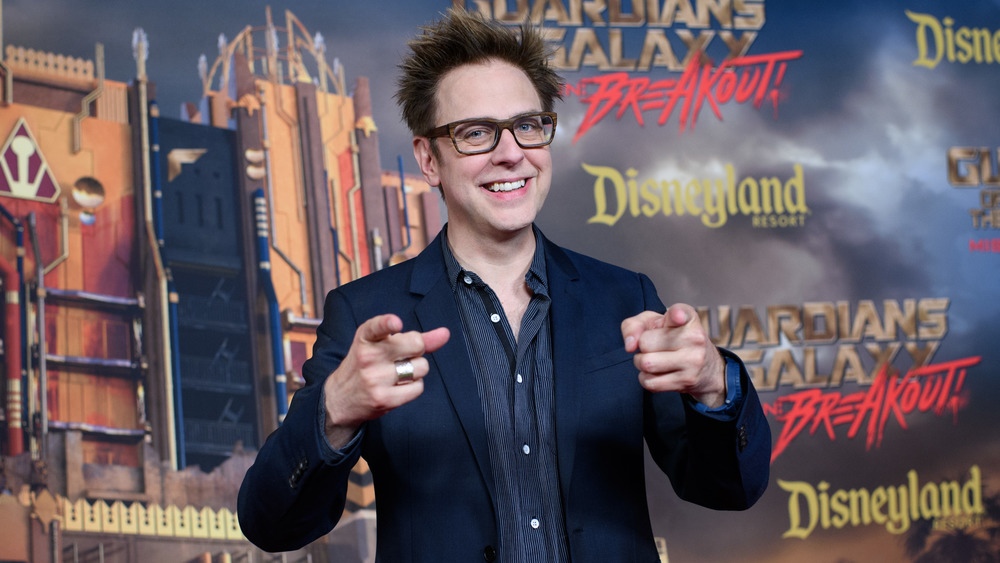 Handout/Getty Images
Fear not Marvel fans, 'cause the merry band of misfits from Guardians of the Galaxy are "in great hands" for their next big screen appearance. That appearance will not be in James Gunn's Guardians of the Galaxy Vol. 3, however, as the third chapter in that franchise isn't slated to head into production until later this year. Rather, the MCU's group of heroic outcasts will make their big screen return in the Taika Waititi-helmed Thor: Love and Thunder, set to release on May 6, 2022. Filming on that sequel has just kicked off in the land down under. And even as superhero fans the world over celebrate that momentous occasion, speculation continues regarding whether James Gunn has had any influence on the Guardians' role in Waititi's film.  
Gunn's fans surely know he's a regular presence on Twitter, and those who follow his account just got a big update about his involvement in Thor 4 after an inquisitive fan asked whether he'd been consulted about the use of his GotG characters in the Thor sequel, which is penned by Waititi and Jennifer Kaytin Robinson. Gunn confirmed as much in his own tweet, going on to state that Star-Lord (Chris Pratt) and the gang are well looked after with Waititi at the helm.
Fans are understandably psyched about Thor: Love and Thunder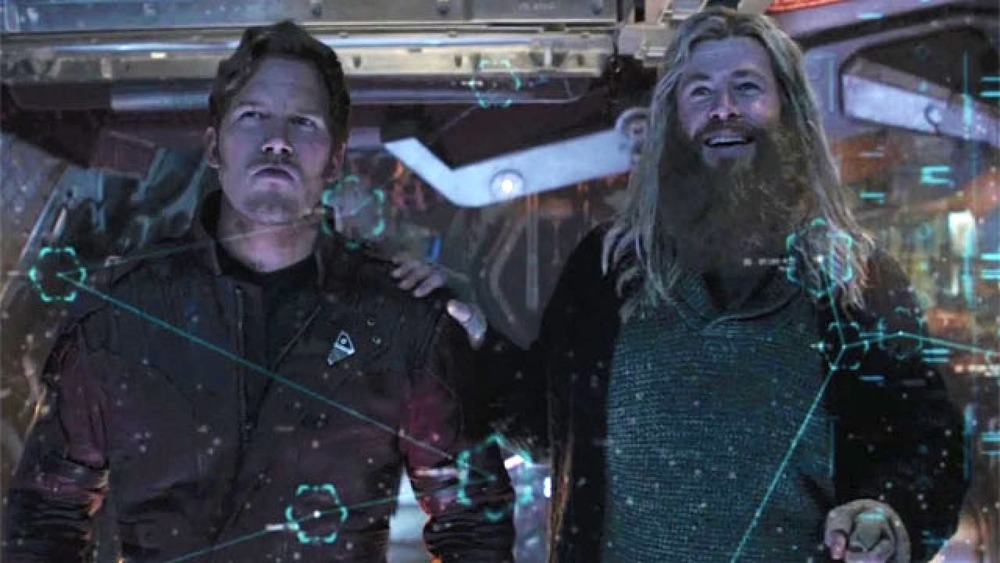 Marvel Studios/Disney
This is obviously not the first time the Guardians have been handled by a filmmaker other than Gunn. Joe and Anthony Russo handled writing duties for the gang — and dozens of other already-established MCU characters — in both Avengers: Infinity War and Endgame. By all accounts, the Brothers Russo more than did the characters justice, particularly in their ingenious pairing of the Guardians with the God of Thunder himself.
With the Guardians set to continue their journey alongside Thor (Chris Hemsworth) in Love and Thunder, and Taika Waititi at the helm, there's little question good things are ahead. There's even less question that Marvel fandom is excited to see what Waititi has in store, as seen in the overwhelmingly positive response to Gunn's tweet. User @batmaniac92 was first to respond, emphatically backing Gunn's blessing: "He's literally the only other person I would probably say could take care of them and treat them the way you have." LP Flowers seconded that praise, tweeting "Yeah like how could you NOT trust Taika at this point? Man is an artist." Meanwhile, @DodgerCentral perhaps summed up the whole of MCU fandom's thoughts by simply stating, "This will be an epic movie."
Considering the massive amount of talent involved, and that Waititi has crafted what should be a fascinating narrative centered around Jane Foster's (Natalie Portman) ascension to the Mjolnir-wielding Goddess of Thunder, epic is the only word to describe what's coming with Thor: Love and Thunder. Here's hoping it delivers.