Michelle Pfeiffer Makes Eyebrow-Raising Comment About Catwoman In The Flash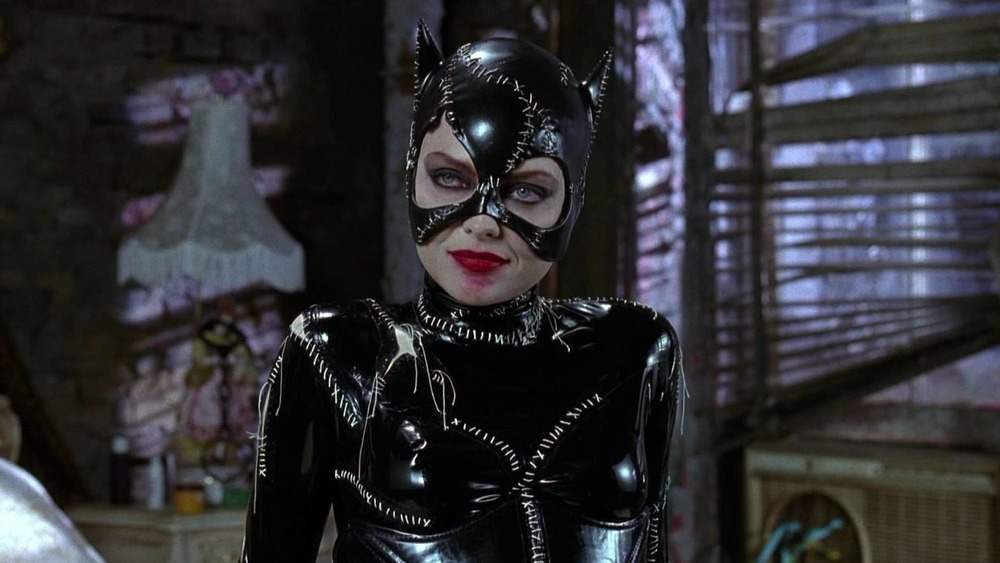 Warner Bros./DC Entertainment
DC's solo The Flash movie has had a bumpy road to production. It seems like we're constantly receiving updates, only for any forward momentum to immediately come screeching to a halt. Now it's looking more and more likely that filming will finally come to fruition, as Andy Muschietti is onboard to direct and filming is set to begin very soon in the U.K.
By all accounts, it appears as though Flash's first cinematic outing will introduce the Flashpoint storyline from the comics to the big screen, bringing the multiverse into the mainstream. In doing so, the film reportedly intends to bring both Ben Affleck and Michael Keaton back to reprise their roles as two separate Batmen, while explaining how Robert Pattinson's third Batman is still hanging around somewhere else. 
The proposition of having Michael Keaton return as the Caped Crusader is an enticing one. It opens the doors for all kinds of possibilities down the road for actors from previous DC movies to come back — and with Keaton's resurgence, we can think of another former Batman star we'd love to see him act beside. 
Michelle Pfeiffer says she would absolutely return as Catwoman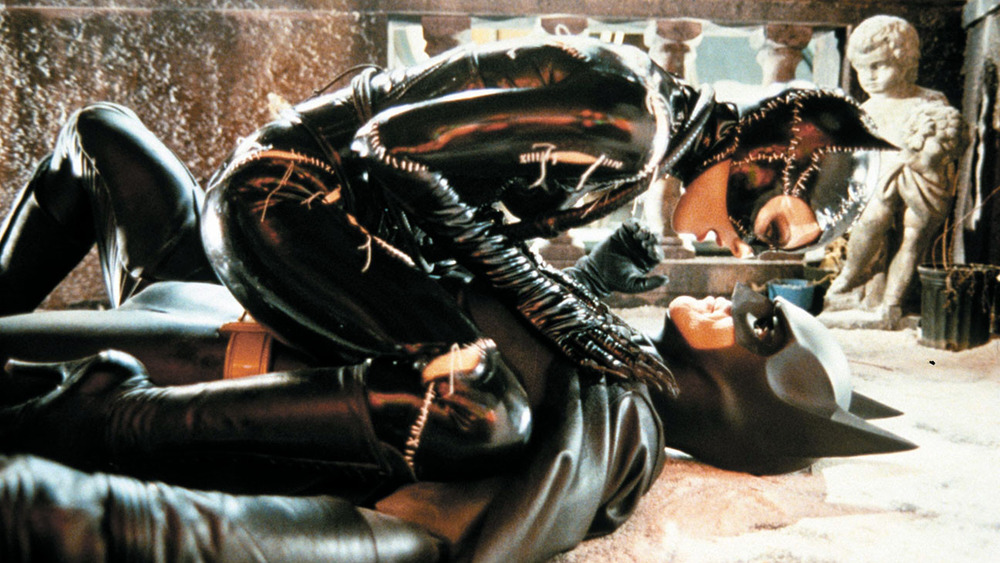 Warner Bros./DC Entertainment
The Batman mythos isn't complete without Catwoman. As both an adversary and love interest, she's able to bring out a different side of the Dark Knight. Numerous actresses have assumed the role over the years from Eartha Kitt to Anne Hathaway, with Zoë Kravitz set to become the cat burglar next. However, for many people, the definitive Catwoman is Michelle Pfeiffer from Tim Burton's Batman Returns. She was positively purr-fect in the part; she's seductive and over-the-top in a way that works wonderfully in the off-the-wall superhero flick. If Keaton's Batman is still going to be alive and kicking in The Flash movie, then surely Pfeiffer could return as well. 
The actress was recently asked by Screen Rant whether she'd ever consider reprising one of her most iconic roles. "I would if anyone asked me but no one's asked me yet," she responded. That definitely sounds hopeful; now someone just needs to write the part for her, and we're good to go. Granted, Pfeiffer has a lot on her slate at the moment — including another superhero franchise, with her reprising the role of Janet Van Dyne in Ant-Man and the Wasp: Quantumania – but even a cameo in a future DC film would be enough to satiate fans' desire to see her suit up as Catwoman once again. 
While it's currently unclear how big a role Keaton will have in The Flash, it does open the doors for him and Pfeiffer to reunite in future films. We're still keeping our fingers crossed for a live-action Batman Beyond.