Ant-Man 3 Might Start Filming Much Sooner Than You'd Think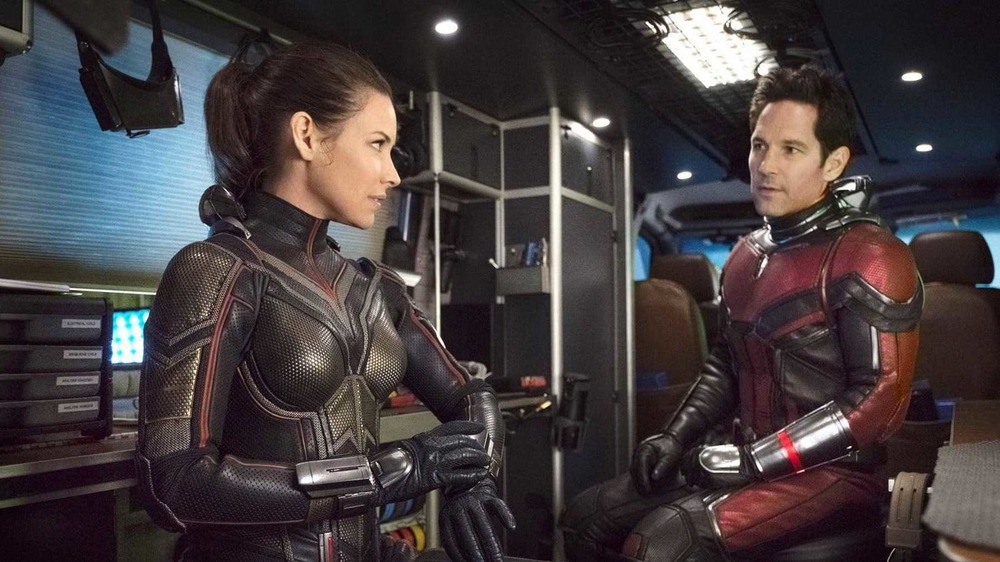 Marvel Studios/Disney
If it wasn't for Ant-Man (Paul Rudd) in Avengers: Endgame, then there's no way our heroes could have brought everyone back who was lost in the blip.
While Doctor Strange (Benedict Cumberbatch) will explore the multiverse in his next film, Doctor Strange in the Multiverse of Madness, it appears as though Ant-Man will explore another scientific property in his forthcoming film — namely, time travel. While we've already seen this in action in Endgame, it's believed that time travel will play an even more pivotal role in Ant-Man 3, given the fact Kang the Conqueror, played by Jonathan Majors, is said to be the film's primary antagonist. The villain lives up to his name by traveling to various points in time in the Marvel continuity to conquer the planet and bring it under his rule. Given his prominence in the comics, it's possible for Kang to play a crucial role in the Marvel Cinematic Universe going forward, becoming the next big bad to take the place of Thanos. 
Obviously, there's even more to be excited about when it comes to Ant-Man 3 — it'll wrap up the Scott Lang solo trilogy, feature more Paul Rudd goodness, and be an all-around action-adventure romp much like its two predecessors. And if the comments that Ant-Man and the Wasp star Michelle Pfeiffer recently made are to be believed, this exciting next chapter of the Ant-Man cinematic story could get off the ground sooner than you'd think.
Michelle Pfeiffer says filming for Ant-Man 3 should begin in the spring of 2021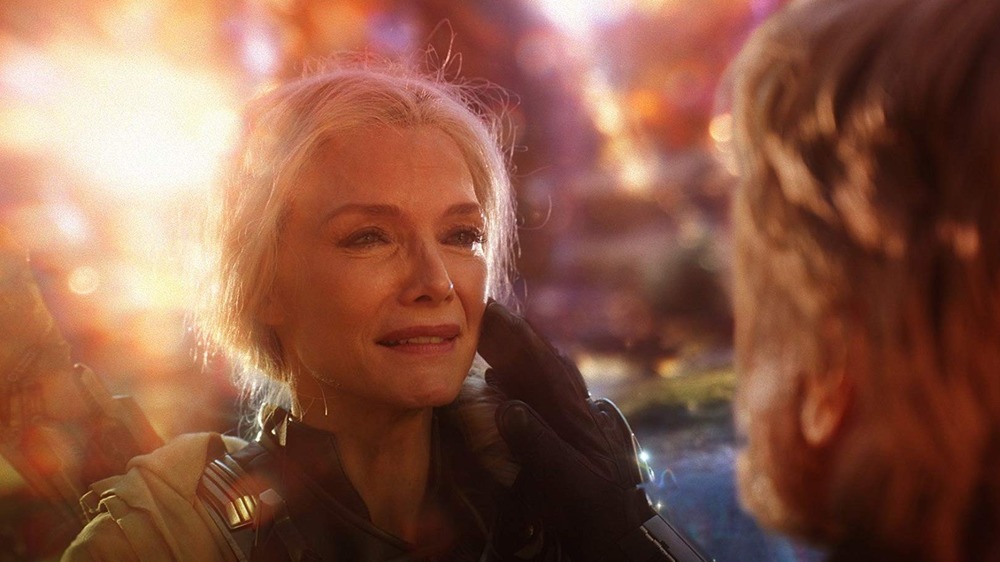 Disney/Marvel
Pfeiffer made her debut in the MCU in Ant-Man and the Wasp as Janet van Dyne, the original Wasp. She essentially functions as a MacGuffin, trapped in the Quantum Realm as Hank Pym (Michael Douglas), Scott Lang (Paul Rudd), and Hope van Dyne (Evangeline Lilly) try throughout the film to bring her back to their plane of existence. 
During a recent appearance on the podcast Ladies First with Laura Brown, Pfeiffer confirmed that she'd be back for Ant-Man 3 and shared that, according to her knowledge of the project, filming should begin in the spring of 2021. It's not a guarantee, especially considering the state of the world at present, but this is certainly promising. Provided the film really does begin shooting at that time — and if there aren't any additional delays caused by the COVID-19 pandemic — we could see Ant-Man 3 sometime in 2022 at the earliest.
Pfeiffer didn't have any more details about the upcoming film — and when she was asked about Kang the Conqueror being involved in the action, her response was simply, "I don't know." If filming does start early in 2021, then we can likely expect some more information in the coming months. Keep tuning back to learn more Ant-Man 3 details as they become available.